Written by

Tess Sanders Lazarus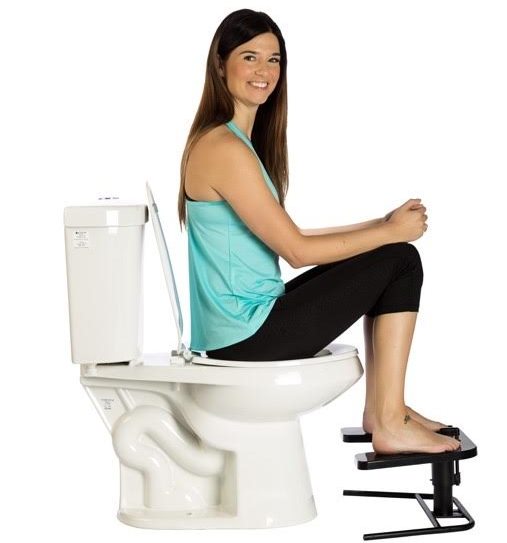 World renowned urogynaecologist, Professor Ajay Rane OAM together with Rahul Rane, has founded the world's first height adjustable squat platform named Duneze.   Designed to sit on the floor below the toilet pedestal, Duneze is ergonomically planned to achieve the ideal 'evacuation angle' while sitting on the toilet.    Professor Rane developed the now patented design after undertaking extensive research at the James Cook University.
"I have extensive experience travelling throughout developing countries where the public utilises the squat method and have seen that the results of squatting are actually positive on the internal human plumbing," Dr Rane said earlier today.
"Duneze was designed to help battle health issues like constipation, haemorrhoids, pelvic health issues and colon issues.
"These are issues that can arise from extended use of the traditional western toilet.   
"Basically, the human body prefers the knees up approach when pooing.   This creates the ideal evacuation angle and helps the body to move poop through and out of the body easier.
"There is nothing better than a good old 'knees up', just ask your rectum.
"The height of Duneze is adjustable, ensuring that all family members can use it comfortably at home.
"I actually undertook my PhD studies at James Cook University focusing on bowel movement. I grew up in India so this was very personal for me, my research interest is in bladder and bowel physiology in a bid to help solve pelvic health issues across the world.
"The research is clear and it is just not good for our bowels if we do not bring our knees up to create the optimum evacuation angle.  
"Duneze offers a solution to a problem that many Australians do not even realise they have had."

www.duneze.com.au