Written by

News Feature Team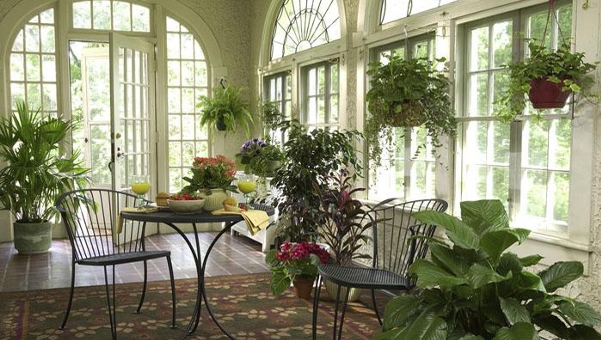 You might be used to cracking down on bugs and pests in the garden, but did you know that they can affect indoor plants too? During the winter, when lots of homeowners bring vulnerable plants inside, the risk of interior infestations starts to soar. The good news is that it's very rare for this type of pest to pose a danger to the building itself.
Unlike rodents or termites, they're not going to cause damage to the furniture or any structural materials. The problem is that most eat away at plants and, if left unchecked, eventually kill them. It's also just unpleasant to have bugs in the house, even if they're small. Therefore, pest control experts do recommend taking steps to eliminate houseplant creepy crawlies.
This guide to common houseplant pests will tell you what to look for and how to deal with it.
Mealybugs
The mealybug is a curious looking critter, as it resembles a tiny little tuft of cotton.
In infancy, they are almost impossible to spot, but the growth of this strange fluffy looking covering makes them more visible. They are very sticky and attach themselves to plants to suck out the juices.
This can leave a plant stunted and underdeveloped.
Plus, the sticky honeydew that they produce attracts ants and sooty mold so they aren't a nice thing to have around. You can pick off small numbers by hand or dab larger colonies with rubbing alcohol.
Spider Mites
While spider mites pose no danger to humans, they can be devastating for plants.
They aren't really insects. As their name suggests, they have more in common with spiders. They are oval shaped and pale yellow or green in colour. As they are so small, they are difficult to spot.
One way to check for them is to hold a piece of white paper under a damaged leaf.
Tap it and watch to see if any tiny black specks fall off. Discolouration is a common sign that they're present and only a strong insecticidal soap will permanently eliminate them.
Scale Insects
It's common to miss scale insects because they're masters of disguise.
These unwanted guests are very plain looking and resemble small oval shaped pellets. While they don't appear to be very dynamic much of the time, they do have legs under there and can move quickly.
Scale insects are typically found under leaves and on plant stems.
They feed on the plant sap and cause the leaves to yellow and fall away. Fortunately, they are highly vulnerable to insecticides. Add a drop of dish soap to help the bug killer slip inside the hard outer shells.
Thrips
Like most houseplant pests, thrips are extremely small.
If you can spot one though, you'll notice that it's quite distinctive. It has a long slender body (around 1/16th of an inch) and it is a chalky beige colour. The baby insects have a more orange tone.
When grown, they can fly, jump, and travel fast.
They cause plants to develop streaky silver splotches, because they scrape at the exterior with their mouths. Usually, hand washing is enough to kill off populations. Infestations, however, may require an insecticidal treatment.
Springtails
Springtails are a very common pest for Australian households, particularly in winter.
They have long grey bodies and are usually spotted in the soil or the plant saucer. They are fast jumpers, so keep an eye out when watering. This is when they tend to get very active.
This pest is a scavenger. It feeds on dead roots and funguses within the soil which is why they prefer very damp containers. The good news is that springtails don't cause damage to the plant. However,hey are very frustrating in large numbers, so removal is still necessary.
Why Professional Pest Control Is Always a Great Option
Pest control experts deal with more than just rodents, ants, and termites.
They are also highly skilled when it comes to removing plant pests without damaging the host or its environment. So, if you're having trouble with unwelcome guests and you want to fix the problem fast, consider working with a professional service.