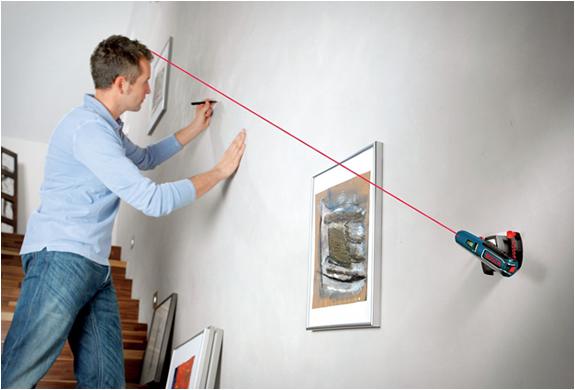 For some people tackling jobs around the house is easy, it's almost comes as second nature. For other though it is tougher, things never quite work out in reality how you want them to look in your mind. Some people are simply not cut out for this type of work, but the truth is, that is not the real reason it goes wrong for so many. The reason it doesn't always go to plan is people tend to rush in to jobs unequipped to handle them. Most jobs around the house are manageable, it is why they are referred to as 'do it yourself'. In order to get it right you just need to plan right and apply a few basic rules.
Measurements
Any successful DIY guru will tell you that you measure once and cut twice. The word 'cut' can also be replaced with drill. The point is that you need to measure and then measure again. And think the measurements through carefully. Are you measuring distances from the floor or from the ceiling for instance? What happens if the floor is not level? Sometimes using a laser is a good idea. The point here is to have the right equipment. If you are not sure where to get such a thing, a simple online search for something like 'construction lasers Newcastle' should be enough to point you in the right direction. Take it from there.
Helpers
It might be called do it yourself, but actually, it's best done with a friend or partner. Make sure that it is somebody with whom you are able to work comfortably. Differing opinions are good, but you also need to ensure that the dynamic between you and your helper is amicable and collaborative. Too many cooks may spoil the broth, but a second set of eyes makes it easier to spot trouble coming. We have already mentioned measuring twice and this is a great place to ask for help. It might look straight to you; but get that second opinion.
Tools
You cannot expect to do a proper job if you don't have the right tools. So, before you begin, consider what you are going to do and what tools you will need in order to get the job done. This might sound like an obvious thing to say, but so many jobs start off swimmingly only to end in tears when the correct tools are not available, and you have to make a plan with what you have. Those sorts of plans tend to end in a less that satisfactory end-product. For example, you can use a hammer to smash in a screw, or a straight screwdriver to drive a star, but the screw can end up looking horribly rough and beaten by the end of it.
Plan properly
If you don't know where the goal-posts are then you will never score a goal. The same logic applies to any job or DIY activity that you might embark on. Plan it properly. Make drawings of what you want and then plot the way to get there. If you take a few minutes out before you begin the job you will save an inordinate amount of time at the end. And share your plan with your helper who can think it through with you and look for flaws or improvements.