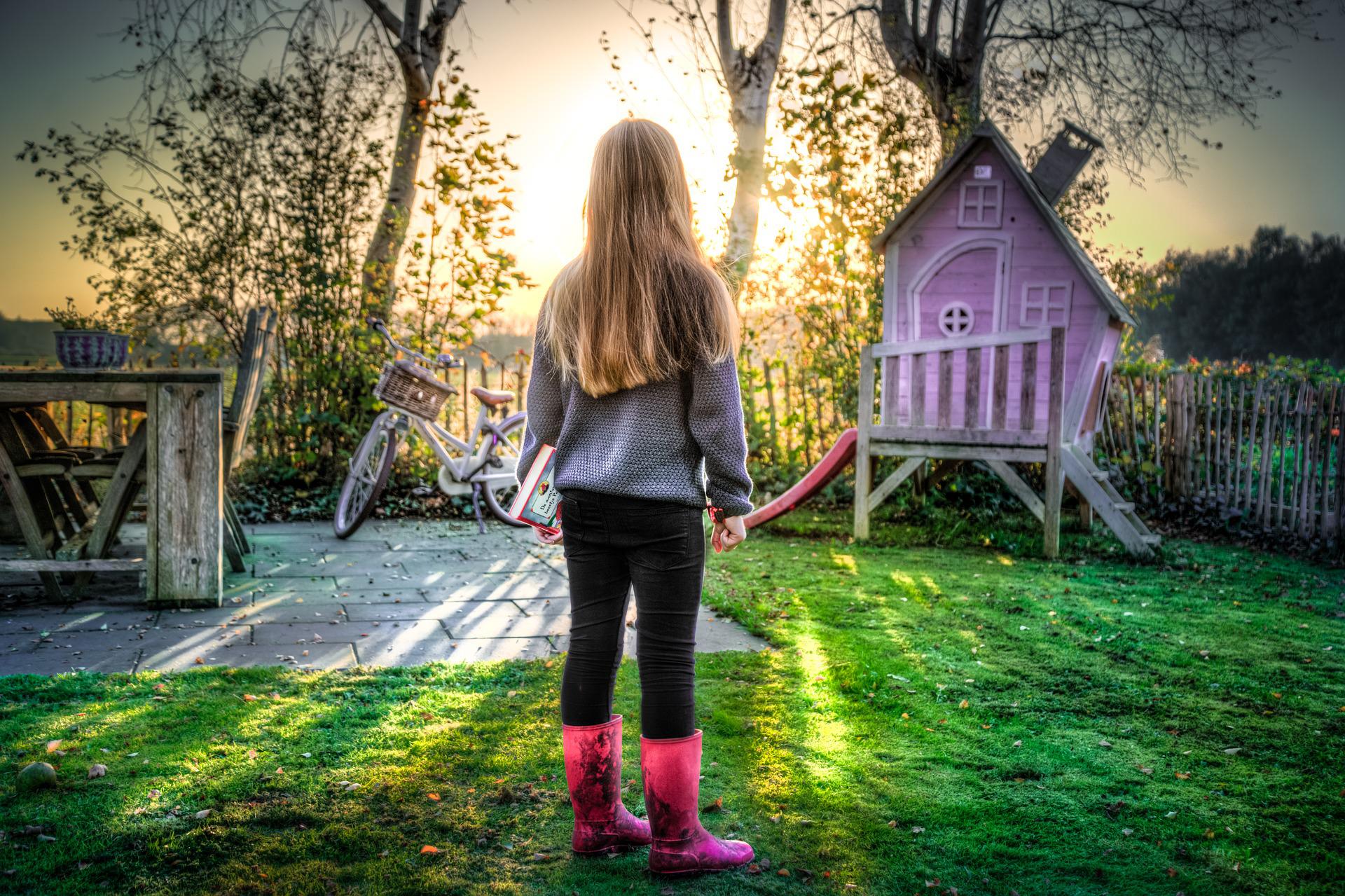 It's all fun and games till somebody gets hurt. Even though the interior is more dangerous than the outside of your home, there is still a fair share of accidents which can occur in your backyard. Some of the random objects you have there are the major culprits for multiple injuries, or worse. Therefore, read through our advice and raise your children's safety to a higher level.
Beware of the greenery
Let's first discuss the plants you might have in your garden. As harmless as they may seem, some of them have high levels of toxic material inside their seeds or flowers, and you know toddlers can't be trusted when it comes to munching.
Pretty, poisonous flora
can cause a plethora of conditions and even death in some cases. For this reason, stay away from Lily-of-the-valley, Angel's Trumpets, Morning Glory or Horse Chestnut. When ingested, they can cause diarrhea, blurred vision, fainting, and even death.
Besides the types of plants, you should also pay special care to their maintenance, making sure to actually remove all the lawn care chemicals out of sight, after you've used them. All highly toxic chemicals need to be out of children's reach and in well-protected containers. It would be best to store them in a locked space, along with other lawn care equipment.
Potential playground problems
Your backyard is intended for your children's safe play, and every object introduced to it should be properly used and maintained.
Sandboxes should come with a cover, especially if you have some pets around.
Swimming pools are an endless source of summer fun; hence, they are extremely appealing to children. First of all, do not let anyone swim in the pool alone.
Secondly, every pool must have a
fence of the appropriate height
. It could be a
glass pool fence
, or constructed with another material such as aluminium.
As for trampolines, it could be said they are on the blacklist of backyard playground equipment. They are super fun and it's super easy to fall off them and get yourself a cut, fracture or sprain. The basic rules about using a trampoline are the following:
*    One child at a time (despite their eager begging)
*    Regularly check the trampoline for holes. See that the springs are secured and leg braces locked.
*    The area around the trampoline should be clear of any debris, toys, or garden furniture.
Lawn lurking danger
Speaking of lawns, we have to pay special attention to the lawn mowers and other power tools. Did you know 800 children experience accidents with riding mowers or small tractors every year? As a result, the number of amputations in such cases is extremely high. Therefore, it is absolutely vital that you follow these strict rules about your lawn equipment:
*    Make sure your children are indoors while you are mowing the lawn. Do not let them play around you. Even if they seem to be at a good distance, there is always a risk of an accident. For instance, if their favourite toy bounces your way.
*    Do not leave the lawn mower unattended. Even if it is turned off, a child could still cut themselves on the blades. Remember, children are usually much more curious than adults.
*    If you happen to have a ride-on, do not let your child ride with you while you're cutting grass. Children can lose their balance easily.
*    Always keep your power tools locked.
*    If you leave the power tool for a little while, turning it off is not enough. Make sure it is definitely inoperable.
Barbeque basics
Sunday BBQ is what the whole family loves, but don't forget that what you're doing is literally setting a fire in your backyard. Not to mention you are surrounded by matches, lighters, and propane tanks. On that account, you should always have a fire extinguisher at hand. Also, do not light your BBQ with lighter fluid, but always use a lighter. Of course, keep the children away while you're grilling meat – this is not a kid's toy.
Finally, bear in mind that it is recommended children are always under some supervision until they are 12 years old. You can't prevent your child from getting a small cut or a bruise every now and then, but you should definitely take our advice and minimize the chances of any more serious injuries.