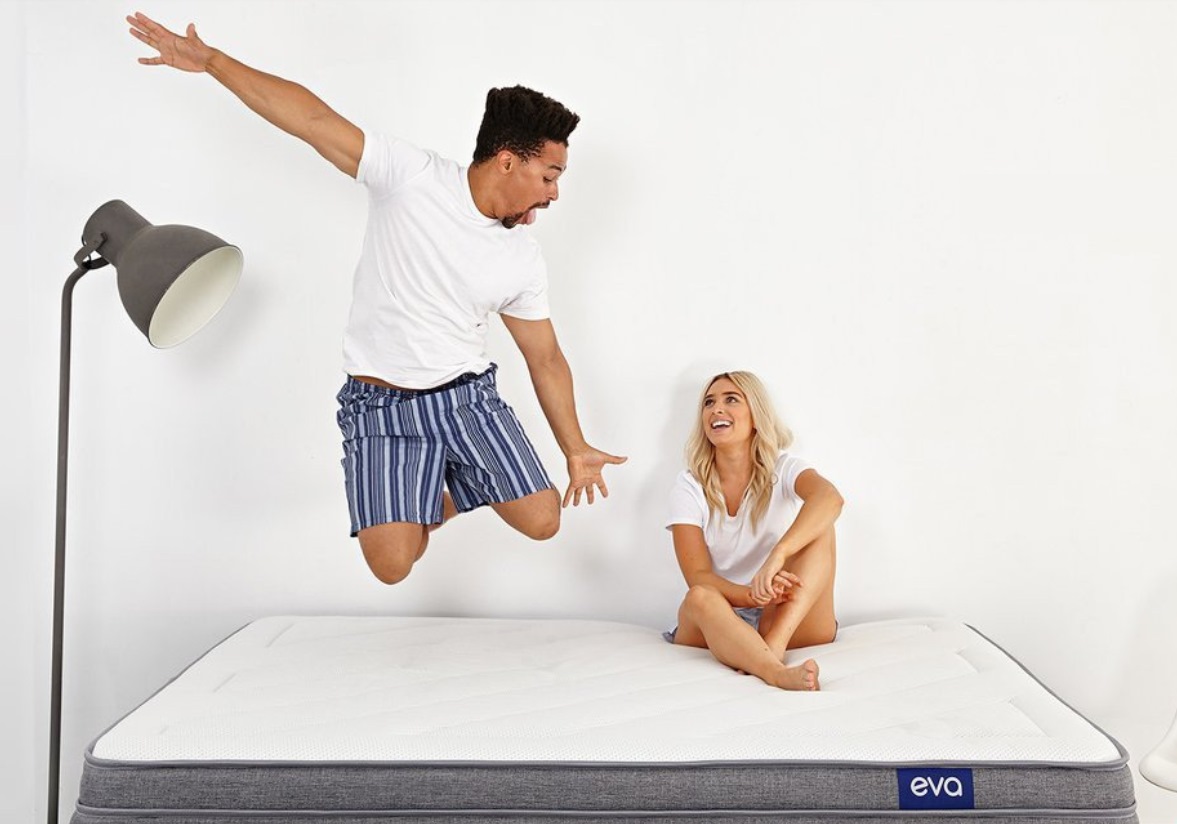 A good chunk of Australians are having trouble sleeping so much so that some are calling it an epidemic.
The art of getting a good night's sleep is something many people aren't taught, and that is a shame. There are a number of things you can do to sleep better, and the following are a few tips to help with that.


Getting a Good Mattress
The mattress you purchase is pretty important if you want to get some sleep. Some people do not give this step much importance and think that any bed will do just fine, but that is not the case. A bad mattress can make it hard for someone to feel comfortable.
It could be that the mattress is too firm or too soft, which are both important depending on the way you feel. A bed that is too soft could make your body sink too much, and that places unnecessary pressure on certain points in your body. Beds that are too hard could make it hard for your body to align properly. It is vital that you invest in a bed that is right for you, so make sure you take your time until you find one that makes you feel comfortable.


Rethink Bedding
The next thing you should pay attention to is your bedding. Many people resort to bedding with synthetic materials. The amount of this material changes from product to product, but it is best to avoid sheets that contain synthetic materials, such as polyester.
The reason you do not want these materials is because they can cause all sorts of issues for sleepers who are a little sensitive. For one, they could cause a rash because the fabric is too harsh. Some people experience a sense of discomfort because some of these fabrics don't breathe well, suffocating the skin. Synthetic materials can also cause irritation that could lead to a runny nose or a headache, just to name a few things. What you want to do is stick to natural bedding material, like Egyptian cotton sheets.


Address the Chaos
It is important that you address clutter because this is chaos in your bedroom. You may think it is controlled clutter, especially if you are the kind of person that seems to thrive in it, but the truth is this is not a healthy space for you to sleep in. This is true because clutter stresses your brain as it has to constantly take in a lot of information all at once.
Your mind being that active when you are trying to relax is counterproductive and could be making you stay up longer than you need to. Yes, decluttering is going to take a long time, especially if you have a lot of stuff, but it might be good for your overall sleep quality. Consider renting a storage unit if you feel like you simply have too much and don't have room for it at home. Another way to keep this in check easier is to create a minimalist bedroom, as it would mean there's fewer possibilities to actually make a mess of the room.


Find Ways to Stay Cool
Some people might think sleep requires heat since that cozy feeling is so comforting, but the reality is your body needs to feel a little cool when you are trying to sleep. Coolness helps the temperature in your body go down, and that triggers the production of neurotransmitters, like melatonin that is sometimes called the sleep hormone.
You can do a lot of things to ensure that your bedroom is as cool as it should be, such as making sure your sheets are natural and breathable. You can also ensure that your AC system is set between 60 to 67 degrees. Make sure your sleepwear is also breathable, unless you don't wear much when you are going to sleep. Of course, if you continue to have trouble sleeping, you need to talk to your health care specialist to see if there is another issue causing this problem.


Design With Sleep in Mind
The next thing you need to keep in mind is the bedroom's overall design. You might want to add all these personal touches to your bedroom, and that is okay, but you need to make sure that what you add is not going to be too jarring or counterproductive to your sleep.
Color is a major thing to keep in mind because there are colors that make your brain more alert, such as yellow, orange, and red. You want to stay away from wall colors that are too bright and from items with these colors. What you want to focus on are darker colors, like brown or navy blue. You could also choose calming colors. You could consider blue or green. It may be a good idea to add a few patterned items, but be sure to keep these to a minimum because too much could feel chaotic to your brain.
Make sure your curtains block out the lights outside because even street lights can disturb your sleep. The melatonin that is created by your brain is not only triggered by body temperature but also darkness. Your room needs to be as dark as possible to promote a good night's sleep. Be sure to turn off all lights, and don't use electronics when you are about to go to sleep.
Hopefully, this information helps you create a bedroom that is the perfect oasis for sleep. Keep in mind that there are other steps you can take to promote sleep, such as making sure you use white noise or taking a hot bath for about an hour before you head to sleep.