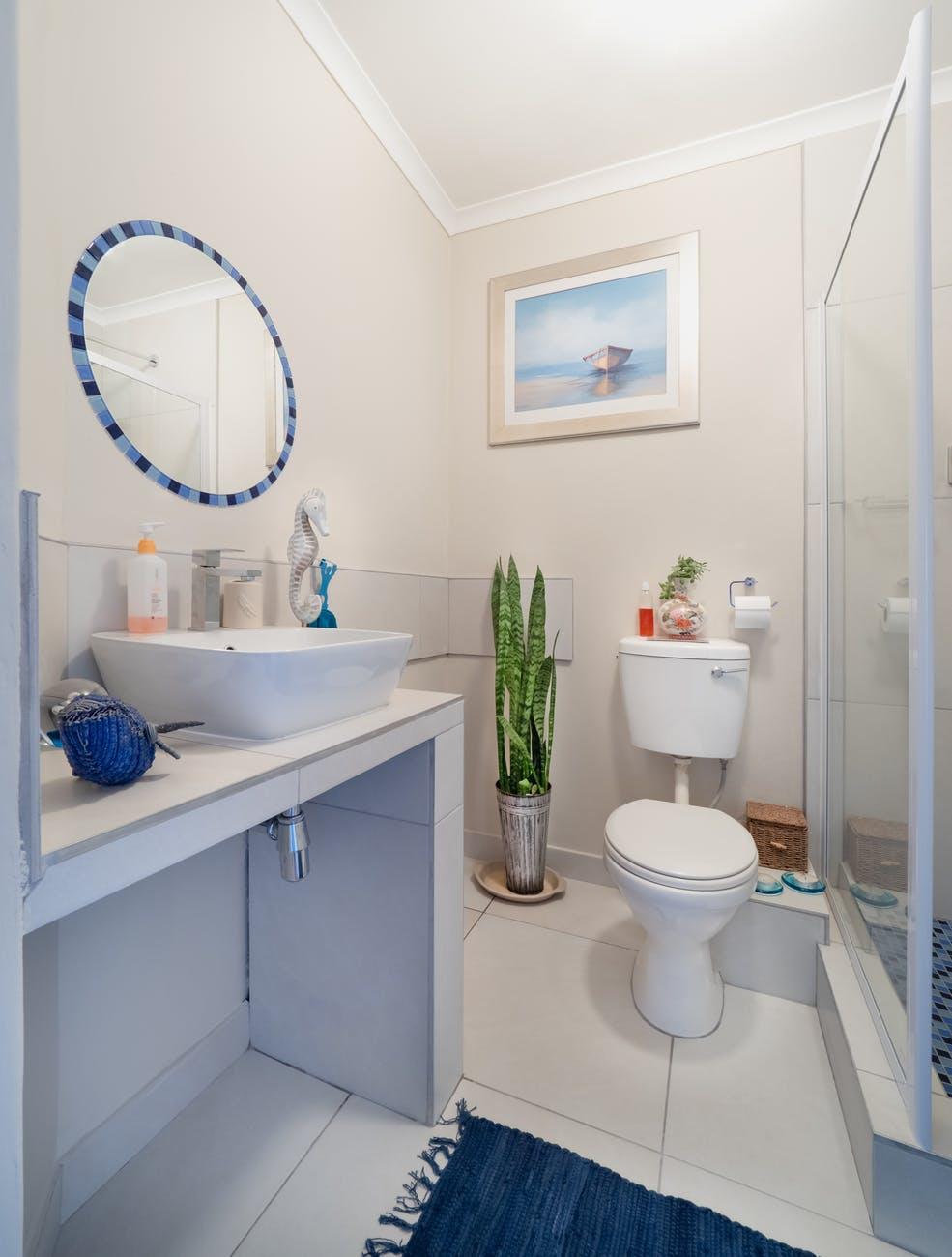 The bathroom is the most significant part of any house. You use the bathroom multiple times a day, so it should be a place, where you can relax.
Not everyone has a luxurious celebrity style bathrooms. Most of us have a small-sized bathroom, so the design and placing of things should be smartly done to make our bathrooms look big and elegant.
Not only big bathrooms can look stylish and well-organized, but small bathrooms can also look well-managed, creating a nice lavish look.
Here are the best tips to redesign your bathroom to create a bigger space:
Washlet
You have to select the most appropriate washlet from various available designs for your bathroom. TOTO washlet is an example of high-quality washlets available in different designs and sizes. Choose an appropriate size of washlet so that it will consume less space, making your bathroom look bigger.
Color it Light
It is a general fact that light colors make the room look bigger. The same goes for the bathroom. The lighter the color you will choose the bigger and luxurious your bathroom will look. Light color in your bathroom will make things look clean and elegant. You can do color contrasting as well.
The disadvantage of the light color in the bathroom is cleaning and maintenance. Light color becomes dirty quickly and requires more cleaning. Therefore, if you are going for a lighter color prepare your mind for regular cleaning.
Cupboards on Wall
Don't put big cupboards at the bottom of your bathroom rather attach small, elegant and lightweight cupboards on the walls of your bathroom. Cupboards are essential in every bathroom to put things like body wash, air freshener, mouthwashes, shaving kits, shavers, and some skincare essentials. By doing this your bathroom will look well organized and the floor area will look clean. There are several types of material for bathroom cupboards from which you can choose the material of your preference.
There are many colors of bathroom cupboards. You can choose the one, which goes with the whole color theme of your bathroom. If you have more than one bathroom in your house, try to select a different color theme for each bathroom, it will provide variety and will also look attractive.
Shower on Top of the Bathtub
When you create a separate space for shower and bathtub, it is obvious that this will occupy more space. Therefore, to make extra space in your small bathroom merge the two areas by placing the tower on the top of the bathtub.
You can enjoy both the things at the same time and it will create less water mess in your bathroom. Make sure your bathtub is made up of good quality material and is not slippery.
No Shower Door
Shower door or door around bathtub will occupy extra space, so you can avoid it to create more space in your bathroom.
Utilize the Upper Wall Area
While designing the bathrooms most people make a mistake of placing things on floors or attaching them on the lower area of the walls. This gives your small bathroom a more occupied look and ultimately you will have less space in your bathroom.
There are many things, which you do not need regularly so make shelves on the upper walls of your bathroom and put the extra stuff there. This will make your bathroom look simple and big.
Mirror
Place a multi-purpose mirror in your bathroom so you can put daily essentials in it.


Magnetic Strips
You can attach magnetic strips on the inner portion of a multi-purpose mirror or cupboards. You can place your jewelry on it so you don't misplace them.
Hooks Will Help You
You can attach the hook on the back of your bathroom door or on the walls to place towels or hang clothes on them. You can also place your hair accessories and loofah on those hooks.
Holders
Holders occupy less space and keep your things organized, hence creating more space in a small bathroom.
Fix a Tension Rod
A tension rod helps in creating more space in your bathrooms. You can hang different things on it and make your bathroom look more organized.
Use Towel Racks
If you don't want to hang a towel on hooks and want to give a more elegant look to your bathroom. You can put a small yet pretty rack for keeping towels. Along with towels, you can also put several other things in it. This rack will give a luxurious touch to your bathroom.
Cute Baskets as Shelves
If you desire a unique interior for your bathroom then you can place cute baskets as shelves rather than ordinary shelves. This will give a more elegant look to your bathroom and will provide more storage space.
Ladder shelving sounds great
Ladder shelf beside the bathtub or bathroom vanity will give a different and stylish look to your bathroom. A ladder shelf will occupy less space and you can put more stuff on it.
Never Miss the Corners of a Bathroom
Try to place things on the corner or attached to the walls of the bathroom, to make your bathroom look bigger. Don't put things in the center or middle of your bathroom, as this makes a bathroom look small and messy.
Place a Curtain Rod
It creates more place in your bathroom and you can hang many things on it.
Conclusion
You can create a lot more space in your bathroom by following the above tips but it does not mean you should overdo with placing things. Remember the fewer things you will put in your bathroom, the bigger and elegant your bathroom will look.