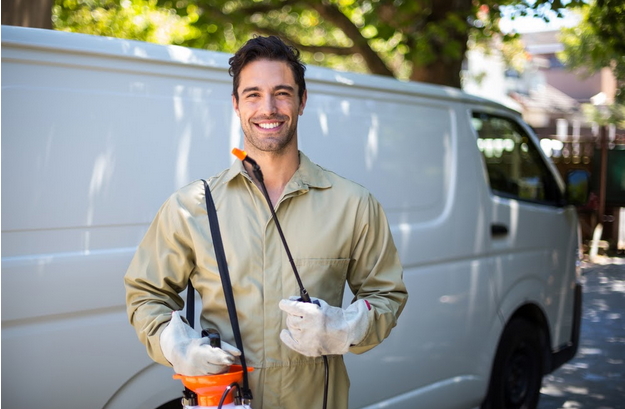 Homeowners dread the thought of dealing with an insect infestation. Not only are most people grossed out by insects, but, if left untreated, insect infestations can cause real damage to your home. It is important to be able to spot signs of insect infestations early and to know what to do when you see them.
Most households are not interested in bombarding their rooms and attics with harsh chemicals and insecticides. While serious infestations will usually require some heavy-duty intervention from pest control in Melbourne, smaller infestations can be controlled using household methods. 
Let's look at some of the specific things that you can do to deal with common household infestations.
Termites
Termites can cause extensive damage to your home if you do not address this problem quickly. They are attracted to moisture and will enter into your home through tiny cracks in your foundation or walls. If there is anything made of wood in your home, termites will be able to find it and devour it.
Fortunately, they can be stopped in their tracks if you know what to do. Start by using specialised termite bait products to attract them away from your wooden fixtures and walls. You can also coat your wooden walls and floors with a special treatment coating that will keep termites away.
Silverfish
Silverfish are mostly harmless, though they can infiltrate your food and other areas of your home - making things a bit more disgusting than they need to be. These little critters are fast, and they love moisture. Damp houses, or damp areas of houses, tend to have a few crawling around.
If you want to get rid of them, then trying an easy solution first is helpful. Start with boric acid dust or diatomaceous earth. Pouring some of this material near the cracks where you suspect the silverfish are coming in will help you to eliminate them. 
Ants
One of the most important things you can do to keep ants out of your home is to keep it clean, especially when it comes to the kitchen. Ants are typically enticed to enter your home in the search for food. If there are crumbs and sweet residues all over the floors or counters, then ants will flood in to have a look. Keeping the space clean avoids this. But when this is not enough, you can set up specialised ant traps. These contain toxins that will exterminate the colony and keep them away. However, if you are interested in an eco-friendly solution, some homeowners have success using essential oils to ward off ants. 
Moths
Moths, such as pantry moths, are a common food pest in many homes. Leaving your bulk dried goods open to the air is a sure way to invite an infestation. Like most pests, moths can multiply quickly. A small infestation can quickly turn into a large one if you do not take action quickly.
Some moths are sensitive to smells, and certain types of grass repel them. Putting some of these in your pantry will help you to ward off the pests. When all else fails, you can also find ready-made moth traps at your local hardware store.
Solve Pest Problems Fast
There are always easy solutions to common pest problems faced by homeowners. If your infestation is small-scale, then it is generally enough to apply any of these strategies to set things right. However, if your home is overwhelmed with bugs, and especially if there is already extensive damage to the structure of your home, then make sure to call in a professional exterminator. Acting fast will help you to protect your investment in your home.