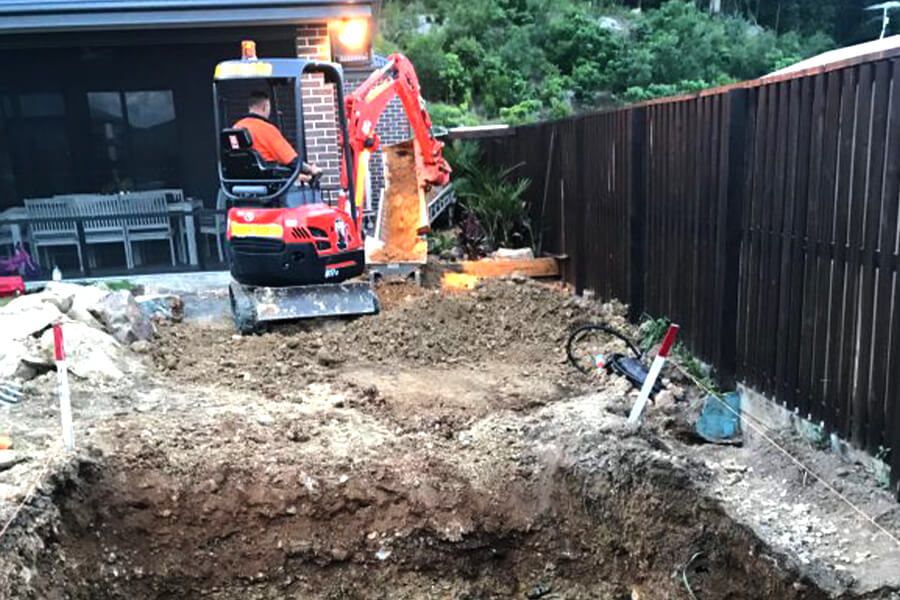 Mini diggers are among the most commonly pieces of equipment when it comes to hiring equipment for construction sites nowadays. They are also known as mini or compact excavators. This machinery can be wheeled or tracked and typically weighs around 0.7 to 8.5 tons. They can fit into tight spaces and are a favored choice for residential use. It is suited for various construction tasks, like trenching, digging, or demolishing structures in your backyard. If you want equal performance and features than that of a standard excavator but just in a more compact size, then a mini digger is just the type of machinery for this purpose. See below our list of uses and benefits linked to mini loader hire for your home construction projects.
Why Opt For Using A Mini Excavator?
On smaller work sites, the larger excavators are not a practical choice. A mini excavator is the more suitable alternative. For small or medium-sized tasks where precision is necessitated, the mini excavator can handle these projects more effectively and safer since they can easily gain access to tight spaces.
Jobs That Are Typically Performed Using Compact Excavators:
Demolishing concrete, steel, asphalt, small structures, and sheds.

Digging ponds, foundations, holes, and ditches.

Creating drainage and utility trenches.

Repairing of sewer lines.

Removal of tree stumps and levelling landscapes.

Snow ploughing.
A mini excavator is suitable for handling various tasks that involves digging or demolition where a basic hand tools or shovel is not effective. With the added range of attachments at your disposal, these machines are versatile for completing all kinds of backyard projects.
Top Benefits Of Utilizing A Compact Excavator:
Mini diggers are easily manoeuvrable with easy access to small spaces, softer ground, and interiors.
Mini diggers can be comfortably transported with a trailer or pickup bed, which is more cost effective and less of an issue compared to large excavators.
Mini diggers utilize less power which means they are more affordable to run and they have a smaller impact on the carbon footprint.
High Productivity And Versatile
Smaller excavators can be used for various applications during a project because of its versatility and with a range of added attachments.
A Lesser Amount Of Noise Disruption
Mini diggers do not generate as much noise than their much larger counterparts, which is a valuable benefit in residential areas where neighbors are concerned.
Minimal Damage To Worksites
Mini diggers are lighter equipment that creates minimal damage to operating surfaces which lowers the risk of damages to structures and exteriors.
Training is Straightforward
Training for mini diggers are straightforward. The equipment is easy to learn and operate.
Operating A Mini Digger
Mini diggers are moderately small pieces of equipment but are incredibly powerful and can become hazardous when not operated properly. Therefore, it is essential that you undergo training from a professional before using it. You might also be required to have a licence to operate a mini digger. Prior to commencing work, test the machinery first in a safe area and familiarize yourself with the controls and steering to obtain a feel of the machine before completing your tasks.
.