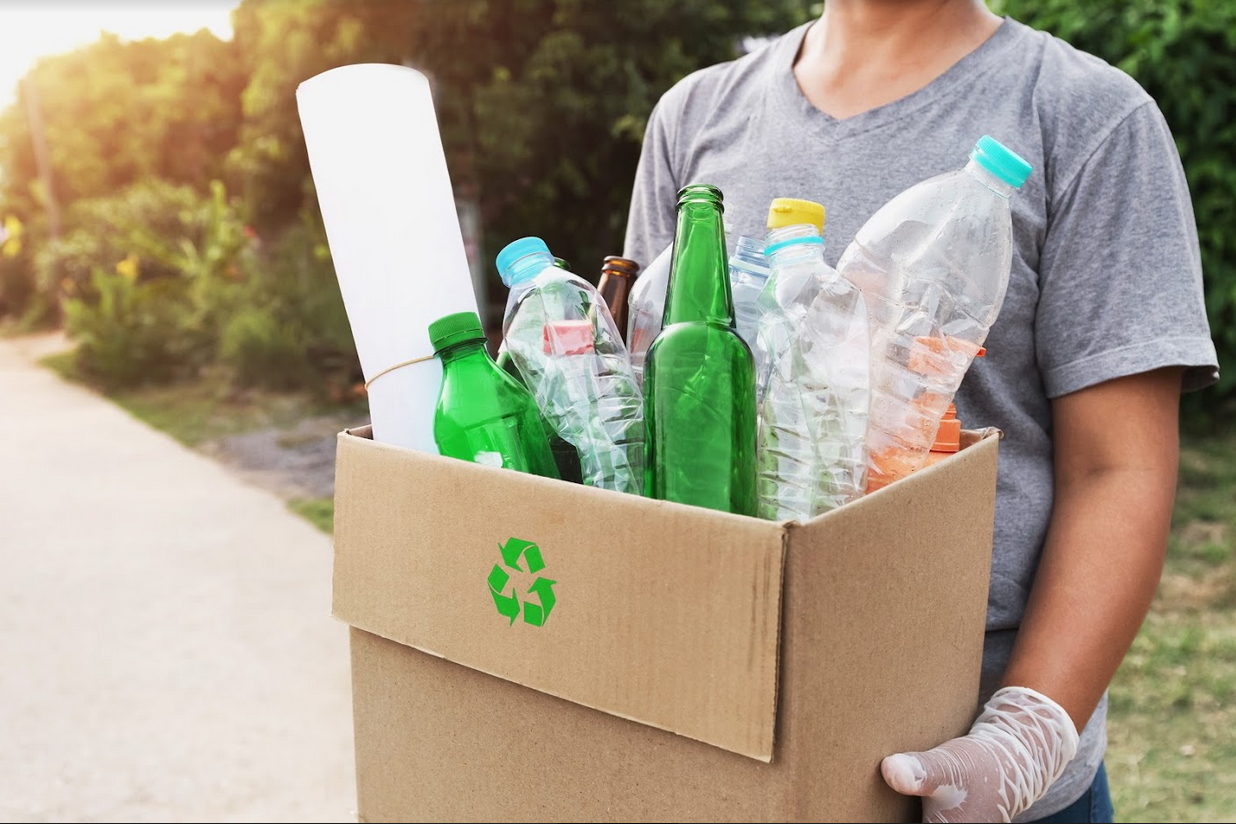 Rubbish can easily pile up or accumulate without being noticed, and seeing a huge mound of it at home can be an eyesore, not to mention unpleasant to your nose. Waste at home is dangerous to your family's health and safety, so, how do you reduce it? 
There are many ways you can lessen waste at home, which will be discussed below.
Build A Rubbish Disposal Unit
If you're planning to build a rubbish disposal unit at home, then you must consider its various features. A rubbish disposal unit helps eliminate unnecessary garbage from your surroundings without affecting the overall environmental condition of the landfills and garbage containers. 
Rubbish removal companies usually provide their customers with rubbish collection services to reduce the impact of waste on the environment. You can find relevant residential and commercial rubbish removal service information here.
Get Rid Of Unnecessary Things
Make sure that you also get rid of things that you don't really need. By doing so, you can cut back on waste at home.
Here are some efficient ways to get rid of clutter:
Sell Them Online

: There are people who find second-hand stuff more practical to buy. You can sell unnecessary belongings on eBay and other online marketplaces. 

Donate Them To Charity

: It's a good idea to donate things that are still useful but aren't anymore needed. Toys, clothes, blankets, linens, and the like are often welcomed by charities.

Hold A Garage Sale

: One of the brightest ideas to get rid of clutter at home is to hold a garage sale. By selling your old things, you can earn some money to buy new things you actually need.
Empty Garbage Bins Properly 
Make sure that you're properly emptying all of your garbage cans, which will not only help you save money, but also reduce the amount of garbage that's inside your home. If you have garbage cans that are overflowing or are not emptied, consider having them cleaned by taking advantage of your local recycling program. 
Also, make sure that you're not storing all of your garbage cans outside your home in unlined containers. You might want to take a look at buying a new lid for your trash cans so that you can store them properly and not worry about them spilling all over the place or falling into the street.
Recycle And Reuse
When it comes to waste disposal, recycling and reusing is not a new concept. In fact, it's something that's been around even before the green revolution really took off. 
One of the main reasons people recycle and reuse is to reduce their carbon footprint. Recycling and reusing helps lessen the amount of carbon dioxide released into the atmosphere, and this can have a massive effect on global warming. How do you recycle and reuse items you no longer need?
Check out the following tips:
* Sort or segregate your trash

* Invest in a baler to compress trash into cubes (ideal for commercial waste)

* Teach family members to reduce waste

* Reduce non-recyclable waste

* Do business transactions electronically to help reduce paper waste
How To Choose A Rubbish Removal Company
Should you take the route of hiring a rubbish removal company to take care of your rubbish, you have to know how to choose the right one. Here's a little advice on how you can pick a good company:
* Look out for the size of the rubbish removal company, and decide on the kind of service you need. In other words, you need to know if the company is going to take your rubbish to a landfill site or whether it's going to place your trash in the right area so that it's not exposed to the elements.

* If you hire a rubbish removal company, make sure they're insured and bonded for handling all kinds of hazardous materials. Also make sure that the company has a good cleanliness record. A company that does not ensure these things will be unreliable and should be avoided.

* You should also choose a professional rubbish removal company that has been in the business for several years so you can also get professional advice on how to recycle, reduce, and reuse your waste. This is because a company that's just starting out may not be able to give you the service that you need at affordable prices.
Conclusion
Building a rubbish disposal unit and eliminating unnecessary belongings are efficient ways to manage your rubbish. When you recycle and reuse your waste materials, you're taking a step towards reducing the amount of pollution being released into the environment.