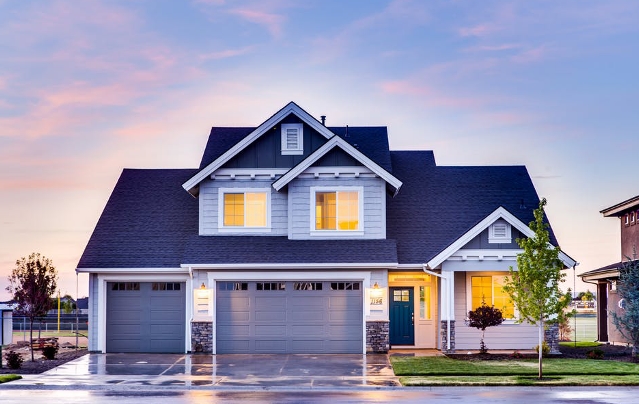 We all dream of a glamorous kitchen remodel. We spend hours in the kitchen every day prepping food, cooking, talking/entertaining, and cleaning - hence, we crave a space that draws us in and allows us to retreat. To make the kitchen stand out and aesthetically surpass other areas of the house, it's all about the details.
There are small changes and upgrades you can make in the kitchen that will undeniably exude a sense of luxury and taste. The kitchen is the most expensive room to renovate in the home, period. Upgrading the kitchen to be chicer can increase your home value by tens of thousands of dollars. In fact, real estate flippers spend the most money on the kitchen because it has such an impact on the value of the property.
While kitchens provide the most returns, they are also some of the hardest to remodel. This begs the question: Where do you start?

In the kitchen, always focus on the biggest design features first. Achieve maximum impact by remodeling the appliances, countertops, and cabinets. Start with the big design changes and move on to flooring, light, and accessories

.
To achieve a luxurious décor that exudes opulence in the kitchen - one that feels elegant and expensive, there are few key changes you have to make. The luxurious look doesn't even have to cost tens of thousands of dollars to achieve. There are ways to save money by focusing on the most effective elements.
This guide will highlight the top 5 most effective kitchen renovations that make the space feel glamorous. These are easy methods to switch up the kitchen's main features and turn the eye of your dinner guests. Whether you're looking for a complete kitchen remodel, or you're trying to change a few things here and there, the following remodeling methods should serve as inspiration:
If you can only make one single change in your kitchen, focus on marble. Marble can make a world of difference in bringing up the value of your kitchen. When you enter a kitchen with marble countertops, islands, and flooring, you immediately feel as if you entered a luxurious space. Marble is present in every glamorous and opulent kitchen design.
Marble was the staple of luxury since antiquity back when it was used in the palaces of ancient Roman emperors and Greek kings. While marble used to be reserved for the upper classes, these days marble can be quite affordable and you can replace your floors without breaking the bank. Marble can also be integrated all over basic features such as countertops - making the kitchen look more clean and elegant.
Install Gold/Brass Fixtures
Want to take it up a notch and go for the ultimate luxury? Start introducing gold accents all over your kitchen and replace stainless steel. Gold only works if it's integrated carefully. To introduce gold in a fashionable manner, focus on the small details: Cabinet handles, taps, utensils, and cutlery. These are the best ways to introduce a luxurious feel in the kitchen without going over the top.
There are also subtle ways to integrate gold in existing kitchen features such as to replace your light fittings with gold fittings. Gold can be integrated into anything from small LED lights to ultra-luxurious chandeliers. Gold can also be used for the under-cabinet fixtures and any beautiful faucet. 
Few things make a kitchen more glamorous than a gold chandelier illuminating in the kitchen. Keep in mind there's no rule barring you from installing a chandelier in the kitchen – chandeliers are not only reserved for the entrance area or a parlor. You'll always bring more bling to your kitchen by going for a chandelier.
There's a uniquely effective way to increase the value of the kitchen: Go for mixed metallic textures. Metallic textures are present in most modern kitchens and new builds in the US today. Metallic can add a touch of glitz in the kitchen area and they can fit in the fixtures, lights, range hoods, and more. You can choose from a range of brass, coppers, and similar bright hoes to derive the most impact.
Re-painting the kitchen can change the vibe of the whole room and even your home. If you want to repaint it in a luxurious manner, you have to go for bold colors that create a certain effect and enhance other features in the kitchen. 
Try out a glamorous backsplash with daring colors to spice up the place and then go big on the patterns. Color patterns and textures will highlight the best features in your kitchen from the countertop to the minor furnishings. Go for reflective and shiny colors because they can liven up even smaller kitchens.
To add the final finishing touches to your kitchen, you need to incorporate crystal in your dining sets. This is a traditional way to increase the value of your kitchen by purchasing crystal for your light fixtures or champagne flutes. Crystal looks extremely luxurious under well-lit conditions and it can even be integrated with your light fixtures. You can also integrate it on small kitchen features such as cabinet handles and knobs.
Final Notes
Does your home look luxurious and elegant? Your kitchen can get that same look. The methods we laid out above can help you improve the overall design of the kitchen by making small changes and upgrades. However, remember that glamorous renovations don't have to be high-cost. 
Simply focus on a few marble renovations or crystal replacements to add a sense of luxury in the kitchen. Focus on the small details and the accessories. The small details such as golden cabinet knobs, marble countertops, and dimmable lights can create that glamorous feel that you've been looking for.