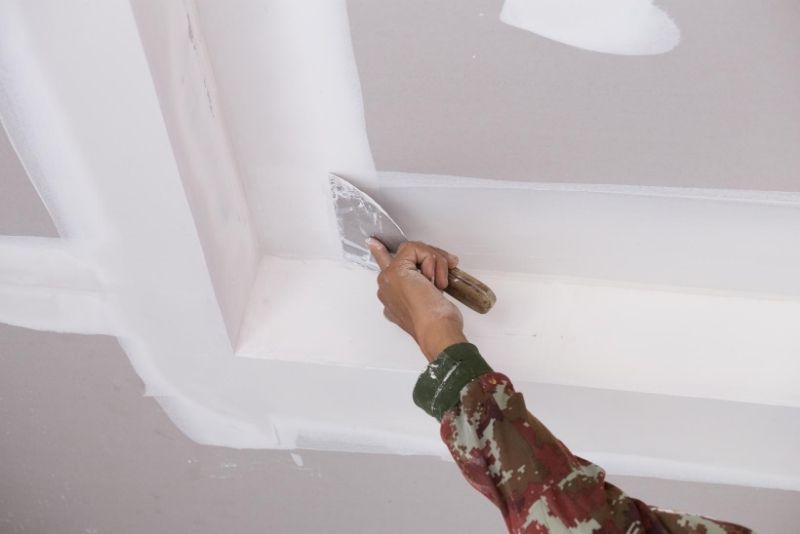 The rates of plastering a house vary widely depending on the type of plastering, the plasterer, supplier and the territory you are based in. In Australia, builders will likely opt for solid wall plastering, drywall plastering or plasterboard installations. According to
Sunshine Coast Plasterers
, the rate also varies depending on whether you are doing plaster repairs or partitioning. On the lower end of the scale, rates can range from $15 to $20 per square metre.
On the higher end of the scale, rates can go as high as $45 to $50 per hour. In New South Wales, for example, the average rate for supplying and installing plasterboards is $48 per hour. In Western Australia and South Australia, the rates can be as high as $50 per hour.
Unless you are working on period houses, most houses in Australia will have plasterboard walls. It has long become the default and most cost-effective plastering option for most builders. Plasterboards ship in sheets and tape. Plaster may also need to be applied onto the plasterboard to create a smooth finish. The cornices are also crafted from moulded plaster. There are also decorative plaster products that can be used to add decorative aspects to the surfaces depending on your needs. When determining the cost of plastering, you need to factor in all the costs, including the cost of the plaster products as well as the cost of installation.
Cost of Installing Plasterboard
Plasterboard simply consists of plaster held together with paper on both sides. Plasterboards can be sawn to the desired length and attached to the wall or ceiling using special nails that have broadheads to hold the plasterboard in place.
The general rate for supplying and installing plasterboard ranges from $15 to $20 per square metre. However, as already stated, these rates vary from state to state and could go as high as $48 per hour or $50 per hour in some states. This will eventually amount to about $20 per square meter.
The average size for plasterboards is 2.4 x 1.2-metre sheets or 2.88 square metres. The average price per sheet is $15, so typical general-sized plasterboard will cost $43.20. Some plasterboards can cost as high as $20 per square metre bringing the total cost for single plasterboard to $57.60.
Most walls will need anywhere from three to four sheets of plasterboard so one wall may cost anywhere from $129.60 to $172.80 for three sheets of plasterboard at the minimum. To calculate the total plasterboard costs for your rooms, you can multiply this cost by the number of walls that you need to cover, and you will get a rough estimate of what it would cost you to install plasterboard on your premises. These costs are often inclusive of the cost of taping, plastering as well as smoothing of the walls.
The cost of covering ceilings with plasterboards is roughly the same as that of attaching the plasterboards on walls. However, the costs might shoot up if the builder or homeowner requires ornate designs. The average cost of installing plasterboards on ceilings is $48 per square metre. With more ornate ceilings, the cost can be as high as $55 per square metre.
Installing plasterboards on walls that contain openings or windows will likely cost you more than plasterboard installations on solid walls without any windows or openings. This is because the job is more cumbersome as the plasterer has to precisely cut and fit the plasterboard sheets for the perfect finish which slows down the installation project.
Cost of Installing Cornices
It is a lot cheaper to install cornices and costs can vary from $5.00 to $10.00 per metre, which covers the supply and installation of the cornicing. The lower end pricing for cornice installations is for a straightforward job. However, if the cornicing is more complex and costly, then you are likely going to pay the higher end of the costing. For example, an ornate Victorian style cornice installation costs anywhere from $15 per metre.
Cornice installation rates also depend on the individual installer performing the installations. Before you hire a professional plasterer, it is therefore prudent to get multiple quotes from different plasterers and compare to see where you get the best value for money.
Cost of Ornamental Plastering
There are different types of ornamental or decorative plastering that you can use on your premises such as decorative cornices, wall ornaments, fireplace surrounds, ceiling domes and panels among others. The cost for ornamental plastering varies depending on the complexity of the project and the number of metres required.
Cost of Installing Hard Plaster
Where plasterboards cannot be used, hard plaster or a solid wall plaster may have to be used. Hard plaster would particularly be ideal for curved surfaces as well as some applications where plasterboards may not suffice. The cost of laying out hard plaster in Australia varies from $30 to $70 per square metre based on the complexity of the plastering project. In the vast majority of the cases, a first coat of hard plaster should be sufficient to fill in the gaps. A second court can subsequently be applied for smoothing out the surface.