Written by

NewsServices.com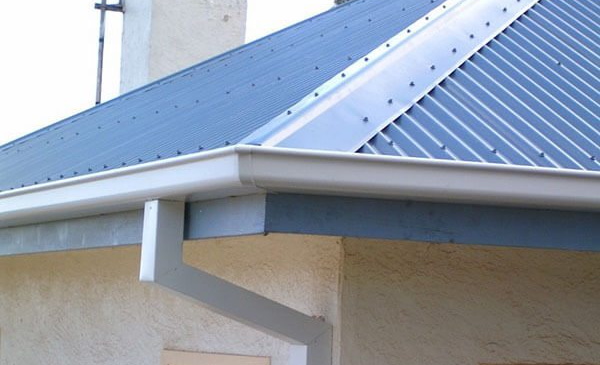 Whether it's the quality of the finish or the colour, paint can have a massive impact on a home - both good and bad! It can dictate the overall theme or style of a home and can significantly add or detract from the value. Not to mention it can affect the comfortability and feel of the home, so it's important to ensure it is in good condition. Here are some tell-tale signs that it may be time to repaint your home.
Paint is flaking, chipping off or cracked
These paint issues are commonly caused by old age however, something more sinister may be at play such as water damage, especially if you have noticed that your paintwork is blistering or bubbling. If this is the case, it's best to remedy the underlying issues before repainting otherwise you are essentially band-aiding the problem, and the water issue will cause the same damage to your new paint job. If your paintwork is old, you can give it a new lease on life by stripping the old paint and reapplying a new coat. This can take some time though, as the old paint needs to be removed by scraping or sanding it off. Painting straight over it will give you a tacky looking finish, and it's not likely going to last as long as it should so if you're not up for the work, it's a good idea to consult with a painting professional. It's worth contacting your local Gold Coast Painter to find out the best rates for repainting your home!
Faded or discoloured paint
The UV index here in Australia is higher than in many other parts of the world, and even if the correct process and paints were applied, over time the paintwork may deteriorate as a result of being exposed to the elements for an extended period. The same applies if the right type of paint hasn't been used or the wrong application has been used, fading or discolouration can occur. Older formulas of exterior paint don't stand up as well as modern-day paint does. Many paints these days have primer included so pre-priming doesn't need to be done. This can save you money and time. If your paint is discoloured or faded, it may be time for a refresh.
There are areas of embedded mould or mildew
Mould or mildew outbreaks on exterior paintwork at quite common especially when there has been significant rain of late. As the paint is continuously wet and doesn't necessarily have the time to dry out, these pathogens can take hold and multiply. If you catch this early on, it can typically be removed with a pressure cleaner or similar. It's when your paintwork has been infested or contaminated with mould or mildew that's when you have a bigger problem. The problem when these types of fungi emerge on your paint is it doesn't take long for them to spread and before you know it, you've got a widespread outbreak. Painting over mould or mildew is never a good idea, it will just grow back and you are embedding it even deeper into the paintwork. Like water damage, it's important to address the underlying cause of the mould or mildew growth such as ventilation or too much shade. An appropriate pesticide cleaner should be used on the affected areas before attempting to repaint the area.
The colour palette is mix-match or doesn't align with your interior
To create a cohesive home, all elements must complement each other, and the two most major ones are the exterior and interior. If your exterior doesn't match your interior and your furnishings, it's a good idea to repaint your exterior to suit the rest of your home. This will help with the flow and aesthetics of your house and make it more enjoyable to be in. Having an exterior that doesn't match the interior can be confusing and it can create division between the two.
Drastically increase the value of your home
If you intend on selling in the near future, repainting your home in a modern and contemporary colour palette can boost the interest and overall value of your property. Less is always more when painting to sell. While you may like loud and bold colours, not everyone else will. Keeping it neutral is recommended. It's important to note that you will only add value to your home by improving the existing colours, and the paintwork needs to be done to a high standard. Poor paintwork can do the opposite and detract value from the home. Some buyers can't look past bad paint and cant visualise themselves living there because of it, others cannot be bothered with the hassle or cost associated with repainting and may not put in an offer or, if they do, it may be for considerably less than you hoped due to the condition of the exterior.
Hire a professional painter
Some things are better left to the professionals, and when it comes to painting the exterior of your home, this is one of them. Painting a house is a huge job that requires a lot of preparation, equipment and manual labour. Without the right equipment and skills, you'll find that painting a house is a tedious and time-consuming task. For all your professional painting and decorating needs in South East Queensland, contact the best in the business here at MDC Specialists. We cover all facets of painting and more!