Commercial truck insurance is a specific grouping of insurance auto policies developed to cover trucking needs for trucking owner-operator safety.
The trucking insurance policies begin with primary liability and then that's built upon other additional insurance coverages. Most of the time, primary liability truck insurance is required as part of a trucking license as it protects people and property from any damage caused by your truck.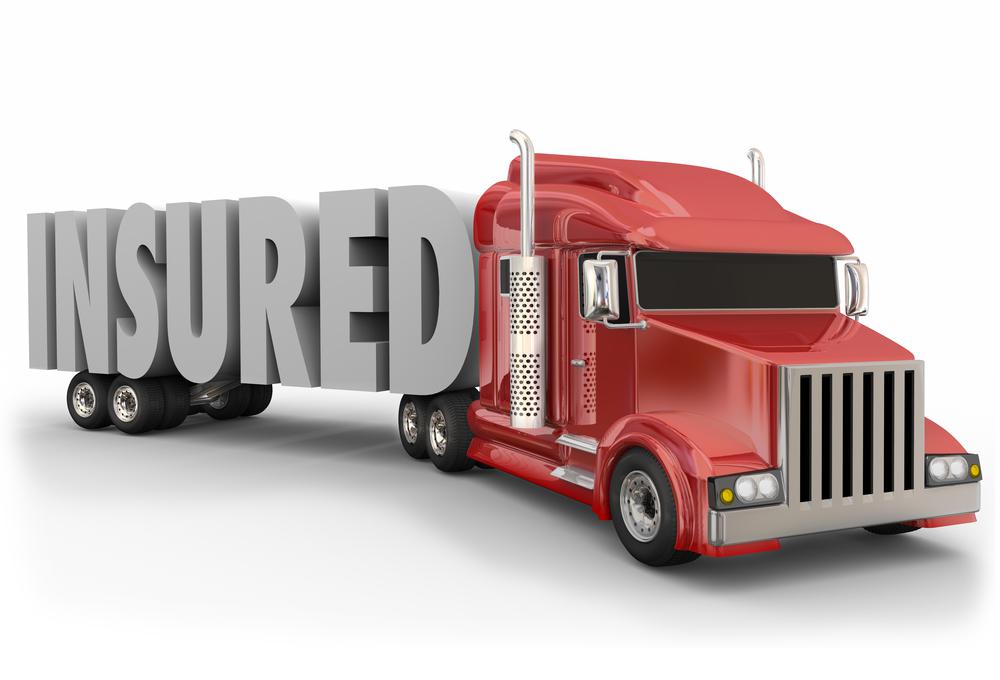 What are the general Truck Insurance Coverages?
Commercial truck insurance is essential coverage for small businesses needing trucking services or an operator offering trucking services. Make time to learn about commercial trucking insurance requirements.

The options available differ according to the type of truck, the risks it may incur, the goods transported, and the number of years' experience the driver has.
So the insurance package you choose for your venture might include more than a handful of different types of coverage.
What is a Basic Truck Insurance Coverage?
The basic coverage of truck insurance consists of coverage for accidents in the form of a collision, and comprehensive insurance.
Collision damage insurance covers the costs related to the damage done by the other vehicle from an accident in which you were at fault, as well as the damage is done to your truck.
Comprehensive insurance works similarly to regular motor vehicle insurance, which covers the cost of repairs performed on your truck at the maximum value that's covered other than a collision.
What is a Specialized Truck Insurance Coverage?
We mostly observe this in companies offering commercial trucking insurance which have a variety of specialized options to choose from. You need coverage for every possible scenario that your truck might be involved should an accident happen. This can happen without increasing the price to an unaffordable amount.
What are the types of Truck Insurance?
Just to recap, primary liability truck insurance and general liability truck insurance are the basic requirements for you to safely use your truck which you can top-up with other additional coverages for your trucking needs. Here is an outline of other possible truck insurance policies that you will need to add to your basic truck insurance which is available to arrange with your insurance provider:
Primary Liability Truck Insurance
This is additional insurance coverage needed for anyone who wants to get behind the wheel of a truck. It protects the people and things that are hurt if your truck causes an accident.
Reefer Breakdown Coverage
You might operate a refrigerated truck which has its equipment and mechanisms to worry about. This additional trucking insurance policy would cover the cost of lost cargo, damage of goods, refrigeration breakdown, or any form of a collision your truck has been involved in. This additional coverage can have its exclusions, so let's try to put that into perspective upon selecting this coverage.
General Liability Truck Insurance
This truck insurance coverage will pay for the damage done to someone on your property, this is also the same when someone's property gets damaged while your truck is present.
Physical Damage Coverage
This is the policy you will need to shoulder any damage done to the truck and equipment within, in the event of an accident.
Motor Truck Cargo Insurance
If you encounter a situation of cargo damage through a collision, accident, disaster, motor truck cargo insurance cover works to protect the commodities as cargo.
Bobtail Insurance Coverage
This is an insurance cover that caters to accidents happening specifically when the truck is not being used.
Uninsured/Underinsurance Motorists Coverage
If you only have liability insurance and you encounter someone in an accident without insurance, and uninsured motorists coverage will help you on extensive expenses if the person is either uninsured or under-insured for the accident.