Written by

News Feature Team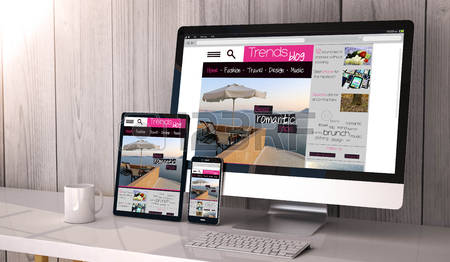 We live in a world where everyone relies on technology. As a business owner, you should be using this to your advantage, and one of the first few things that you should build would be a website that would allow you to promote your business, while reaching your target audience 24/7.
However, this is easier than done; as website development is not as easy as it may seem-- this is why choosing a local web designer is important. Aside from that, here are a few reasons why you should entrust your website to a local designer.
It's Easier to Determine If They Are Truly Professional or Not
By hiring a local web design agency, it's easier to collect and consider references. For those who are in search of a company who has experience when it comes to web design, you can easily contact or look up their past and present clients within the area. Reaching out to local businesses who have tried their service is also possible; and this would make your screening process hassle-free,
Local Web Designers Show Commonality with the Business
Due to the fact that the web designer is in the same area as your business, rest assured that there will be a comfortable relationship between the two of you. That means it will be easier for the designer to construct the website in a way that it will meet your needs and liking.
Easier to Monitor the Progress and Discuss the Whole Concept or Layout
One of the most common issues a lot of business owners face when hiring a web designer overseas is miscommunication, as there will be instances that it's hard the discuss what you want to achieve through writing.
Aside from that, being in a different time zone makes it also difficult to connect with your web designer, especially during emergencies. By having a web designer who's in close proximity, you can easily have a one-on-one meeting to discuss everything you want. From start to finish, you'll be able to closely monitor his work, and have him perform the necessary tweaks the way you want to.
No Need to Worry About Getting Scammed
We are not saying that non-local website companies are fraudulent, however, there's always the risk of running into a company that would only take your money. With a local company, you can easily contact them to validate their claims regarding developing a website.
They Are Well-Versed with the Local Market
The local market plays a crucial role with the kind of web designer you need. That means if you're operating locally, then it's highly advisable to look for someone who's knowledgeable about the area. Local knowledge of the web design company, combined with your own could help your business become more successful.
Choosing a reliable web designer is very important. You want to ensure that the website is easy to use, interesting to visitors, and would attract new ones. Best of all, the company you are going to hire should be available and willing to communicate with you whenever necessary; and a local web design company can do just that.