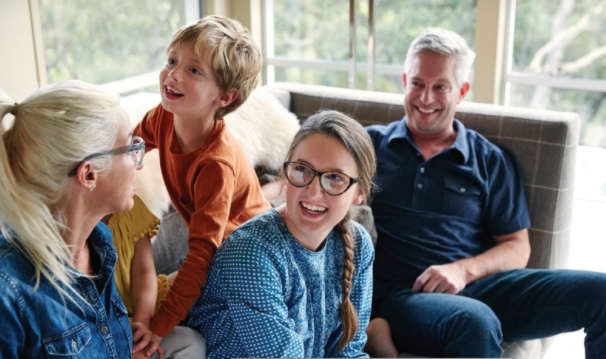 Licence Ready is the world's first comprehensive learn to drive App, making driver education more accessible and consistent than ever before.
Licence Ready is leading the way for New South Wales (NSW) learner drivers by bringing log book, planning, analysis, education and training into one easy to use application.  The Licence Ready App is a digital log book accepted by Roads and Maritime Services and Service NSW.
Sunder Chalasani, the creator and founder of Licence Ready, believes the future of learner driver training is with innovative technology.    In addition to all of the included benefits, one of the biggest attractions of the Licence Ready App for young learner drivers is the 'gamification' of the learn to drive process.   Licence Ready gamifies the learn to drive process using learner experience ratings and supervisor lesson quality ratings which are  incorporated into a global learner leader board with progress bars.  The progress of the learner driver is then anonymously compared to other learner drivers.   This is a unique and highly desirable feature of Licence Ready.
"Developing an application for learning to drive has been my dream," Sunder said earlier today.
"I am absolutely delighted that our Licence Ready App will provide learner drivers across NSW with a digital log book that Roads and Maritime Services and Service NSW will recognise hours recorded in as part of the learn to drive process.  
"Licence Ready offers a blended learning method, which delivers learning to drive theory with in-car driving lessons and quick and simple logging of learner driver experience."
The App uses location services on mobile devices to easily track aspects of driving, and interprets this information to give a tailored education program to each user, as well as updating an electronic log book.
Learner drivers can choose topics to focus on before hitting the road, Licence Ready then allows the supervisor to record the driver's performance and feedback. Licence Ready provides examples to improve their knowledge and skills of the topic.
Students have more control than ever over their own education. Students can set objectives for each drive, log the exact distance driven and refer to guides and animated instructions on road rules and maneuvers.
The Licence Ready App puts everything learner drivers in NSW need to know and do to become licence ready, right at their finger tips.
"Licence Ready is adding educational value and much needed affordability to the driver education experience," Sunder added.
Licence Ready also provides support to supervising drivers.  Through analysis of each drive, a progress plan offers tips and tricks on how to support the skills of the learning driver.
Logged data allows the App to offer learning strategies for the student, including suggestions for areas of development.  In addition, Licence Ready also includes regulation instructions, visualisations on tips and tricks and educational support to guide the teaching of the instructor that follows exactly how they will be marked in their final driving examination.
"By offering comprehensive learning goals, drivers can reach milestones, see their areas of development and learn regulation road rules," Sunder said.
"What is even better for learner drivers is that the App comes in two versions, LITE and PRO.   Lite includes the digital log book component which is absolutely free.  Currently Licence Ready is for use with automatic vehicles.  A version for manual vehicles will be released later in 2017."
Currently available on the iTunes App Store, The Google Play Store and on computers using Chrome, Firefox and Safari browsers, Licence Ready is set to innovate the learn-to-drive industry and provide a level of continuity for learning that will support the next generation to become the most skilled drivers yet.