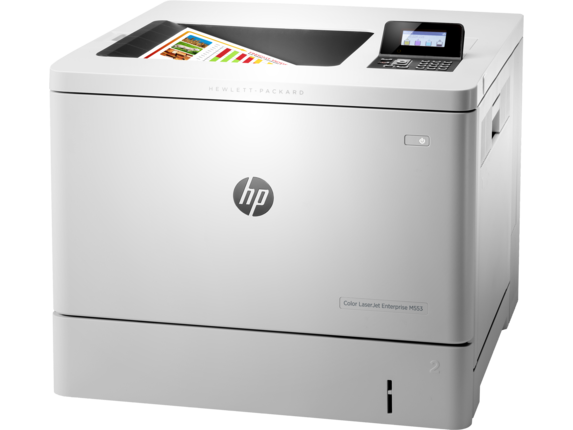 Hewlett-Packard (HP) has a long and storied history of technological innovation. From humble beginnings in 1938 inside a Palo Alto, California garage, the company would rise to become one of the world's largest information technology businesses. While they're most closely identified with their iconic printers and personal computers, they also pioneered devices that changed the way the world looked at technology.
HP LaserJet Changes the Modern Office
Prior to 1984, everyday on-demand printing in offices required using either a large, expensive, freestanding system like the Xerox 9700 or a noisy, desktop dot matrix printer. HP's LaserJet changed that forever. It was the first desktop laser printer on the market and featured 300dpi black and white printing at up to eight pages per minute. Best of all, it was whisper quiet compared to most other office printers. It was a revolution for offices everywhere, selling almost 250,000 units in its first year.
Today, HP's latest desktop laser printers are beginning another revolution in office printing. Compared to the original LaserJet, the LaserJet Pro M452nw can print in full color, at twice the resolution (600dpi), and at an astounding 27 pages per minute. It offers the kind of quality and performance that would have been unheard of 30 years ago and is the standard by which all other modern office printers are judged.
The Birth of an Industry
The LaserJet printer is only the most well-known HP innovation, but it was hardly the first. In 1966, HP unveiled the 2116A, their first computer. At the time, it was without equal. It was the first device HP had ever built that featured integrated circuits and was only the second 16-bit computer ever sold commercially.
The technology was only part of what made the 2116A so groundbreaking. Unlike almost every other computer of the time, the 2116A was rugged and able to operate in nearly any environment. This was the innovation that unshackled computing from temperature-controlled data centers. They were so tough, in fact, that a 2116A was used aboard an oceanographic research vessel for almost a decade studying saltwater (which would have destroyed any other computer).
Making Technology Add Up
HP was also a pioneer in the development of portable calculators. In 1971, they released the HP-35, which was the first handheld scientific calculator. HP's engineers had created it to suit their own needs and quickly realized that they had produced a device that would be popular with other engineers of the time. They were right, and by 1975, more than 300,000 had been sold.
That wasn't the last time HP made waves with a calculator. In 1977 they released the HP-01, which was a calculator wristwatch. It featured a bright LED display and a 28-key keypad. It even featured a stylus hidden in the clasp, which made accessing some of the recessed keys easier. It was a design far ahead of its time.
HP Goes 3D
In recent years, HP has made amazing advances in the burgeoning market for 3D printing. They've released their line of Jet Fusion 3D printers and are poised to ignite yet another technology revolution. Unlike other 3D printers which tend to produce weak results that require plenty of post-processing, Jet Fusion models use a powder-based system that outputs objects in layers as small as 80 microns to produce excellent fine detail. They're also capable of printing electronics within objects through embedding conductive materials on the fly.
HP never stops creating and imagining products that will change and shape the world around us, and are showing no signs of slowing down as we move through the 21st century and beyond.


Original source: https://www.inkstation.com.au/blog/2017/11/hp-the-pioneers-of-laser-jet-printing/