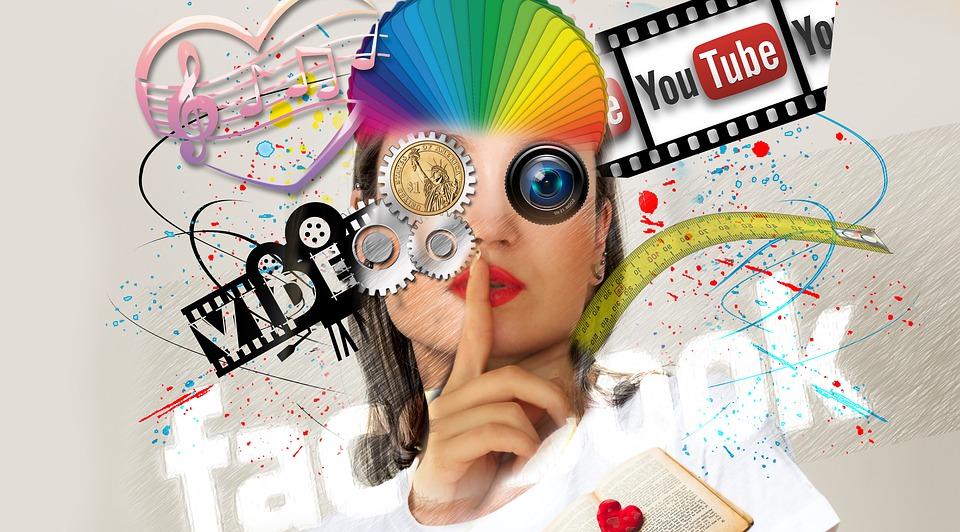 Having a social media presence as a business owner is non-negotiable. Research suggests that up to 30% of people may not buy from a company without one. Standing out from the crowd is hard enough these days, do you really want to alienate a third of your potential customer base right off the bat?
We get it, social media isn't always easy. And for those of you that remember when Facebook wasn't a thing and people didn't spend most of their waking hours staring at a screen, the idea of fighting for likes and shares is a little scary. That's why we've put together a small quick-fire guide to help you off the blocks.
Branding is Crucial


When it comes to your social media presence, branding is ridiculously important. More than any other outlet, social media is all about what you project to the outside world. And while the likes on your most recent personal Facebook profile only feed your ego, interaction on social media (or the lack of it) can seriously affect your bottom line.
You'll need to spend a good chunk of time thinking about your business profile photo, your gallery items, and the language/vibe you want to give off when you interact with potential and existing customers. You want to be professional and dependable, be present. Customers want to know you are active and not a brand that's been collecting cobwebs for the past few months – they may wonder if you're still in business.
Your profile shots should be professional, your logo clear and crisp. Everything should ooze professionalism from top to bottom, from the way you greet a lead to the type of blog posts your audience should come to expect. Stick to your target market and don't go off brand. Stay cohesive, with every element being part of a wider brand message.
Don't Sell All the Time


The biggest mistake we see people making on social media is that their posts are just too salesy. Even worse, a lot of businesses don't even put much thought into it and just insert a bland call to action. Think about it: if someone just asks you for your money for no good reason, are you going to part with your hard-earned cash? Nope.
Your social media channels should add value. This simple formula tends to work well: 80% of your content should be pure value, with the other 20% being promotions for your business. And when you do let people know about your product or service, don't push the hard sell.
Amplify Your Work


People tend to think of social media channels as totally distinct worlds that don't clash or interact. It's not a very productive way to see things. We recommend amplifying your work by leveraging your ability to re-use content on different channels. If you post something on Facebook, make sure you create something similar (not identical) on Twitter, for example. And if you're only going to pick one channel, make sure you choose wisely; research suggests that some tools are more effecting than others, depending on the industry.
We're not talking like-for-like copying, but if you're writing up a long blog post, why not share a beautiful photo or story on Instagram, with a subtle link to your piece of content? You've already done most of the legwork by doing in-depth research for your blog post, which means coming up with something unique for other channels won't be that much extra work. Just make sure you format and craft your content for each platform, don't be lazy and avoid hitting copy+paste.
Paid Courses are Worth It


This how-to is obviously an (extremely) condensed version of what you'll need to succeed on social media. To get to grips with the true ins and outs, we recommend going for a paid solution. Many people say that you can learn social media along the way, or that most of the paid information can be found for free online. While both of these statements are partially true, we say it's worth going to the 'traditional' route and opt for a structured social media marketing course. Yes, it'll cost you, but on balance it's worth it:
Cut through the garbage: Yes, it's possible to piece together all of the relevant information for free, but is it really worth it trawling through worthless and outdated advice? Go for a known program and get straight to the good stuff.
Save time: Courses worth their salt will teach you the relevant social media skills you need for your business to succeed. Save time (and money) by reading curated articles and materials, practicing relevant industry tasks, and learning from an expert, not a random person on an internet forum.
Start Moving, Now!


We hope this advice has given you an idea of where you can go with social and how to get there. Our last piece of advice is this: don't wait to learn the intricate details before you start building your presence! You need to be willing to make mistakes and learn along the way.
Even the best course on the planet won't completely prepare you for the trenches. So get out there, sign up for the social media channels your customers hang out in, and start interacting!