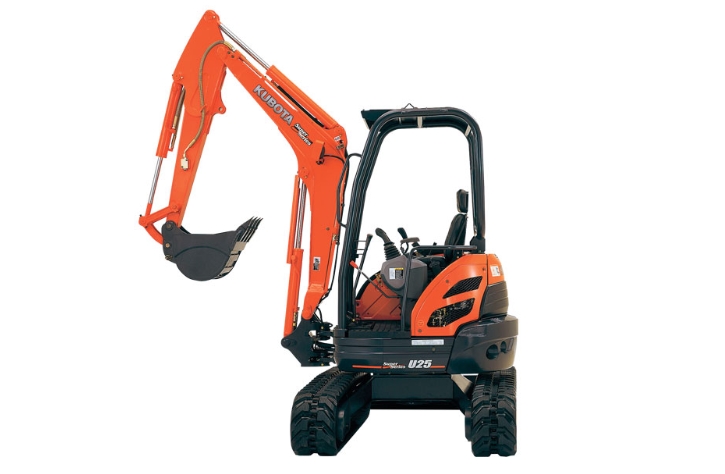 Purchasing an excavator is a long-term investment in your business and its output. Selecting the right machinery always incorporates a number of factors that should always come into play before you make a decision to go ahead and procure. Here is how to apply basic consideration before acquiring an excavator.
Excavation 101
When you are looking for an excavator for sale there are an array of options available on the market. But, the key is understanding what machinery offers the right specifications for your particular requirements. This has become even more of a complex scenario in recent years, with newer model excavators offering highly technical and specialised components.
Based on hydraulic power, excavators now offer such features as lower vibration cabs, compact turning circles, and even intuitive joystick commands. It's important to remember not to get confused by this extensive level of choice. It is more about what will best optimise productivity, and not necessarily about 'the bells and whistles'.
In terms of reviewing excavators for sale it's also primarily about safety and managing risks. Using the appropriate machinery to match the job is always of paramount concern. Keep in mind, whatever equipment you do opt for will have to meet stringent plant risk assessment guides.
Procurement of safe plant is one of the biggest issues in the construction industry, and detailed analysis should always be conducted in both the pre and post purchase phases of any acquisition. This is necessary to ensure not only the safety and welfare of your team, but also the continued successful operation of your enterprise.
Planning and 'procurement specification'  
In the pre purchase phase, a 'procurement specification' should be developed. Drafting this type of plan is always a part of any basic considerations before purchase for any type of plant equipment. You should outline the functions and capacities that this machinery should possess.
This should always be conducted (where possible) with input from operations management, maintenance personnel and, of course, the excavator operators themselves. As a minimum, this will take into account 'fitness for purpose', reliability (including considering new/used excavators), and matters of operator preference/comfort.  
Question of 'fitness for purpose' surround such general common-sense considerations as "will the equipment be capable of handling prospective jobs"? This is alongside more ratified elements such as terms and conditions of warranty.
Australian construction contracts usually provide 'design life warranties' and these should be upheld legally with a commitment to provide quality equipment (operated by skilled employees). This means that the functions and capabilities of any excavator you are looking to procure should be aligned specifically with your obligations and the application of any works to be undertaken.  
This translates to the operating weight/size of an excavator and its application/s. Otherwise put, matching the correct size machine to the required task. For example, crawler excavators are commonly grouped into three 'size classes'. You have compact/mini at 0 to 6 metric tons, mid-size at 6 to 10 metric tons, and standard/full-size at 10 to 90 metric tons.
Understanding your applications will determine your selection. For example, decisions based on such factors as 'dump height' and 'bucket capacity' will directly affect what is required to achieve such practicalities 'digging depth' and 'dig power'.
Reliability
Reliability largely refers to the condition of equipment and how well has it been maintained/serviced. This comes down to your choice of dealer, corresponding to circumstances of reputation and relationship. Because maintenance is such an important factor in owning and operating an excavator (both as a matter of safety and investment), purchasing a piece of equipment naturally equates to a long-term commitment to your selection of dealer.
Ensure you look for a trusted name with a thriving service department (with a skilled network of parts distribution at their disposal). Maintenance contracts warranties and regular training of technicians is a crucial point-of-difference to look for in making this decision.
One of your core considerations will be whether to buy new or used, and naturally prices will vary accordingly. Not surprisingly, so will the quality of machinery and the level of inspection you will need to perform before purchasing. One of the prevailing reasons to buy new excavators are the EPA Tier 4 requirements.
Some handy inspection tips include having the dealer start up the engine (should it smoke a lot avoid this excavator) and checking for 'play in the swing radius' (it should move smoothly as a failure on this part likely indicates ongoing issues).
Operator preference/comfort
As a safety consideration and a major element in employee retention, it's necessary to realise that your operators work long days. As such, operator preference and comfort should be a part of any plant purchasing decision and this, of course, applies to excavators. Cab features should be ergonomic and have adequate cushioning.
Posture is an important factor in general well being and productivity, so make sure you look out for your people (and your bottom line) by procuring an excavator with a cab that features such components are adjustable armrests, seat height and seat backs with adjustable lumbar support. Ergonomic improvements improve morale and are congruent with a higher quality of work and output.