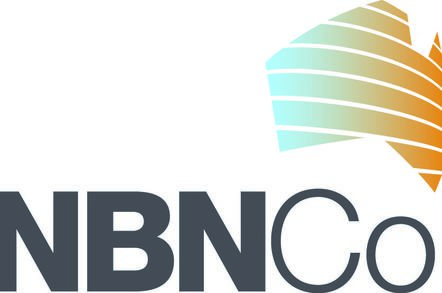 National Broadband Network (NBN) is an upgrade of the current internet infrastructure. It enables people to have access to fast and reliable internet in their homes. Here are some of the benefits NBN has to offer the users.


1. Communication with the World
With the help of the NBN rollout, people can communicate from home with the rest of the world. The ability to access different people from different places in the world has become easy. Due to the occurrence of social media, mobile apps, and video conferencing, people can share their experiences and communicate without stress.
The NBN rollout ensures that all Australians improve their digital lives in unimaginable ways. The good thing is that people can have more access to information on the internet and have a variety of entertainment options. You do not need to walk out of your house anymore because you can connect with your colleagues and clients.


2. More Entertainment on more Devices
One of the main benefits of NBN to Australian home users is that they get different entertainment options. The internet world is becoming more digital as time goes by; therefore, the internet infrastructure plays a major role in how people entertain themselves. Nowadays, most of the entertainment platforms have a digital component. If you need to use any of the popular sites, you need stable internet. Furthermore, there are some devices that allow you to stream entertainment from different channels. All these devices can be supported by NBN. Once there is high capacity data, no one limits the users on the number of devices to connect at a go. Additionally, with NBN you are guaranteed of no downtime.


3. Ability to Learn Anything from Anywhere
Another area that benefits from using fast and reliable internet is the education sector. You can quickly gain access to your course outline and watch tutorial videos in case there is something you do not understand. You can also apply for online courses and learn from home, office or any other place that's convenient for you. Some students travel for long distances so that they can get to school. With NBN, these students can gain all the knowledge they need at home using video conferencing. Additionally, if you enjoy experimenting with new ways of doing things, exposure to fast bandwidth enables you to view different DIY channels and explore your creativity.


4. Improve the Health Industry
As Australia moves toward the digital world, there will be improvements in the health sector with the emergence of telehealth. With telehealth, services related to health are delivered using telecommunication services.
Access to fast internet enables doctors and physicians to perform consultations using video conferencing. As a result, patients do not need to travel to the hospital or the doctor's office. Additionally, doctors can perform virtual examinations on their patients from the comfort of their homes.


5. Online Shopping
Access to fast internet has enabled online shopping. In Australia, some people don't have the time to go to malls or other shopping stores.Luckily, the emergence of fast and reliable internet has made it possible for such people to shop for things online. Additionally, the products purchased are delivered to your doorstep within the shortest time possible, ensuring that you meet you use the item at your earliest convenience. Another advantage Australians get from online shopping is that they get a variety of options to choose from because you can access different online stores. If you do not like something, you can always look for it from another store.


6. Better Customer Experience
Most businesses in Australia used to struggle to respond to emails from their clients. The reason was that they never had reliable internet to so. However, now things have taken a U-turn. With the NBN rollout, the online presence of businesses has improved. In case a client has a question sent via email or any social media platform, it can be responded to quickly. As a customer, the moment you receive an excellent experience from a business, you go back and refer more people to the same company. Therefore, NBN has enabled businesses to strive hard to ensure that all clients are happy and content.
Fast and efficient internet for all Australians, regardless of where someone lives, opens up so many opportunities and makes life better. It also enables you to have different channels of entertainment.