Written by

Anastasia Stefanuk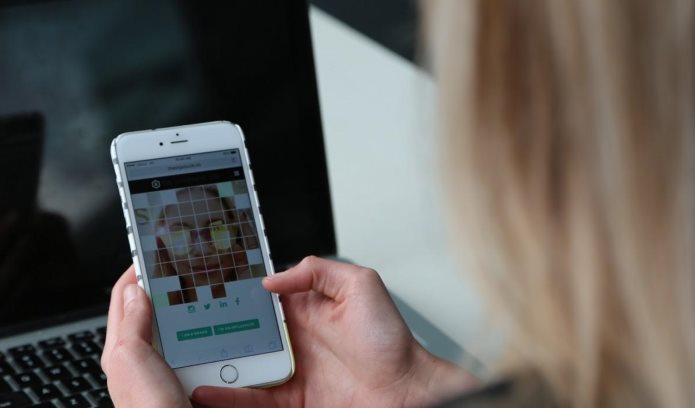 This is a vicious circle - business depends on people, people depend on the business. Also, we have some links and aspects, such as marketing, demand on the offer, means of delivering information about a product. Therefore, this is an exact niche, where modern businesses and mobile app development company have the highest level of competition. TV, Internet, print advertising, PR-agencies, and mobile (web) applications. This powerful weapon lets its owner represent a product as an independent, high-level brand in a very convenient way.
Mobile development is quality development of programs and apps for mobile devices, tablets, smart watches, and all other kinds of wearable devices, which are able to run some kind of mobile operating system.
What's the Point of Building a Business App
As it was mentioned above, the goods industry needs more way for accelerating and mCommerce is the best way to provide its growth. If a retailer doesn't have a point with offering his goods through a mobile app you can suppose that he has a gap in his plan. Importance of this can be presented in increasing of
Ionic mobile development
, which allows creating a lower-cost hybrid app, so there is no necessity to maintain both apps for Android and iOS, as mobile app development cost is too expensive for small- and medium business. Cross-platform mobile app development helps to have one cake and eat it, too. It means that you can imply a profitable app for any kind of business and to do this at a reasonable cost.
Comparison of Different Mobile App Development Technologies and Approaches
Depending on what the applications are aimed at, they allocate:
Native applications
This is the most common type of application. They are created based on programming languages ​​for operating systems such as Android, Windows Phone, and iOS. Thanks to these applications, you can fully use the functionality of GPS, video cameras or acceleration sensors. The main advantage of native applications is the ability to work offline without the need for an internet connection. Most often, applications of this type are distributed through the application stores Play Market, App Store, and others. Also, native applications can be various electronic libraries and have a unique mobile app user interface.
Web applications and mobile version of the site
This type of application uses WEB technology to enable work on a mobile device. The main and undoubted advantage of such applications is the possibility of a one-time creation on all types of platforms and for any target audience. Also, the mobile version of the site has a significant advantage - cross-platform. However, from the minuses, it is worth noting that such applications do not allow the use of camera or geolocation functions in a smartphone, as well as they cannot be downloaded from the app store.
Hybrid applications
Android programming just can't work without hybrid app development. They are connected native and web applications. The main advantages of hybrid applications are cross-platform on web-technologies and the ability to access the functions of a smartphone or other mobile device, which also can reduce development cost. Many popular social networks have their own hybrid applications that can be freely downloaded from the online store.
Tips for Building a Mobile App
After you recognize your target audience, it is high time to work on 3 tips, which help to build a quality mobile app for business or on personal use.
1. Designing
When developing design guidelines are surely used. A general guideline is a document that a company issues, and according to which designers and developers understand the principle of how an application interacts with a user. Relatively speaking, for iOS, buttons should be made round, and for Windows Phone - square. However, we also use internal guidelines for developers. Thus, the result of the designer's work most often consists of layouts, guidelines, and graphics.
2. Transfer to development. Discussion and the necessary editing descriptions
After receiving the layouts and guideline, the work of the developer begins. We pass on to the development of all that came up and expect an early result. This does not mean that the work on the architecture and user interface is complete. When development is complete, the testing phase begins.

3. Monitoring

So, you have developed, tested the application, filled it into the store. To track download statistics, you can use services that show statistics on users. It is important to understand that people are more likely to leave negative comments. If a person likes an app, he most often just uses the application without adding any comments. With the stable operation of our applications, we get 40-50 comments daily. Therefore, keep in mind that comments are not a complete assessment of your work, but rather another bug tracker.
Bottom line
We cannot avoid the flow of information about increasing of popularity on mobile phones, some set this fashion and our task to have all the advantages from this. Especially talking about business, a proper application may enlarge sales in 2 or 3 times. Use our tips for making sure that your application made in the best way and keep update for your business becomes even more demand.