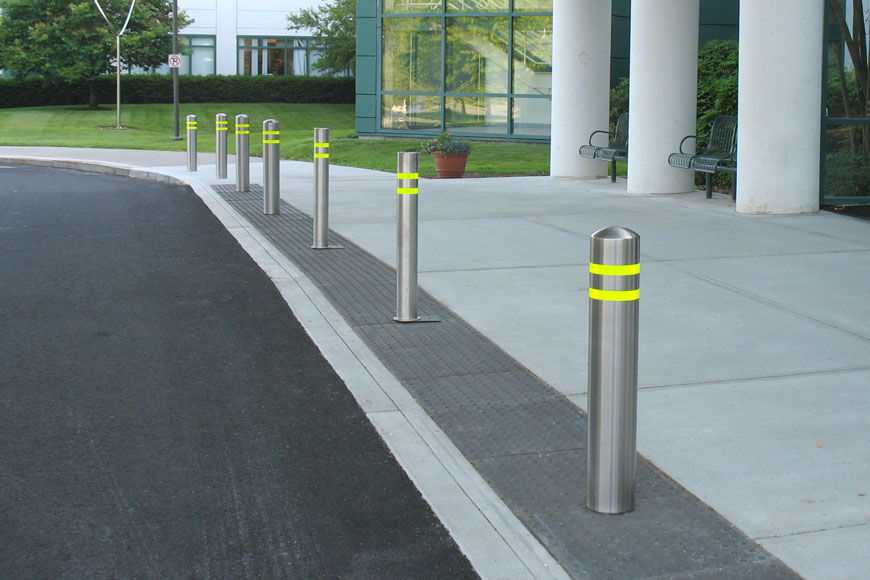 Bollards are ideal as traffic visual guides and for obstructing vehicles from entering restricted areas. Bollards come in many styles and colors and for different uses. With so many designs of bollards in the market today, it is important to consider the purpose for which you'd want to have them. Whether you want reflective, collapsible, removable or permanent bollards, it depends on how you want to use them and the much you're willing to spend.
In this article, you will see a variety of bollards which you can choose and where they are commonly used. Engage with Australasian Protective Coatings for best industrial coating Sydney services. 
Metal bollards
Metal bollards provide security and great aesthetics for many applications. You can have them installed in front of your building, storehouse, and around a vehicle/ equipment store. You can have metal bollards as in-ground or surface mounts. When you are making a choice between a permanent one and removable, you must ask yourself questions like; will it be possible to access things from the restricted area? For instance, you may need to have a vehicle enter the area occasionally and therefore; the removable bollards are the most appropriate here. Metal bollards are a favorite for many due to the coatings that come with it; you can choose silver, gold or whatever other color finish that blends with your building's exterior. Metal bollards are also strong and therefore no matter the impact, they don't easily break and are durable.
Timber bollards
Timber bollards are a preference for many building owners because they harmonize with both man-made and natural surroundings. They offer natural elegance and age gracefully. To ensure durability, they are made with hardwood and therefore you can be sure of having them in your life with minimal replacements. Timber bollards are durable and very strong, they can be drilled and thus it is easy to fix bolts and can accept tubes and thus easy when making a pedestrian barrier. Wood bollards are environmentally friendly and such a choice is highly recommended by environment fanatics the world over. Again, the aged wood can be recycled by grilling it into powder and then used to make other bollards. That means you will not need to keep cutting trees every other time- keeping the surrounding intact- they are natural, recyclable and reusable. Again, wood bollards require minimal maintenance and weather naturally and therefore an economical choice.
Powder coating
This process involves pretreatment, powder application and intensive temperature curing to achieve a strong bollard that can last for long without even fading. Here different metals can be powder coated; steel, iron, and aluminum. The coating forms additional protection to the bollard and adds to the aesthetics. During the coating process, different colors can be introduced depending on the owner's preference. If you need a color that blends with your building exterior, you only need to express that to your reliable bollard company like Steelmark and they'll make a customized one for you.
Get a good bollards company today and let them make you the best that matches with your commercial building exterior and the space involved.