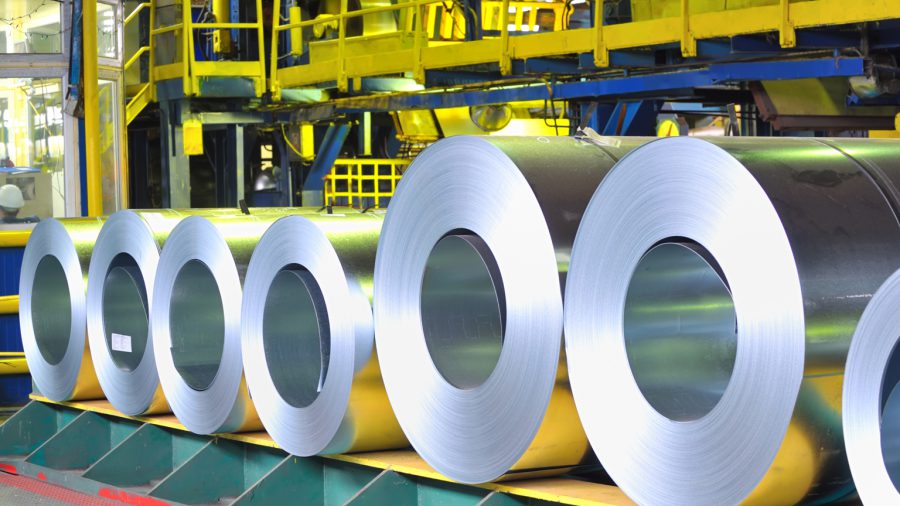 A steel sheet is a type of sheet metal produced on special rolling mills.  Sheet metal in all its varieties has found quite wide application in many sectors of the economy and industry, due to its characteristics (absolute strength, durability, high flexibility and others). There is a common debate between two types of steel sheets, which depend on their production. Cold-rolled sheets are the same as hot-rolled sheets, but dipped into cold environment which ensures the level of strength and it's durability. Sure, it may be a little costly to purchase this type of a metal sheet, but it is definitely better for aesthetical reasons and you should see for yourself which type of steel sheets you want to buy and for what purposes. What are cold-rolled high-strength steel sheets good for?
✓     Cold rolled steel sheet has suitable properties for:
- construction;
- wind power and electricity industry;
 - the production of roofing products;
 - a semi-finished product for further manufacturing of goods (profile, I-beams,  channels, corners, etc.)
A cold-rolled sheet is one of the types of sheet metal, produced by cold rolling.  It is made of steel and alloys of various grades depending on the industry of application.The production of cold rolled sheet is a continuous process of rolling in specialized unrolling machines.  It is delivered to the market in the form of individual cards of certain sizes or in the form of rolls with a width of 500 mm and a thickness of 0.35 mm to 3 mm.
✓     How the properties are achieved?
A cold-rolled steel sheet has such a metallic structure that the main phase of its production is a low-temperature transformation phase, and the secondary phase contains residual austenite.  This is due to the fact that this metal structure is preferred to improve ductility, the ability to harden and the ability to flang the inner edges while maintaining tensile strength.  In that case, if the main phase is a polygonal ferrite, which is not a phase of low-temperature transformation, the implementation of tensile strength and ability to flanging the inner edges is rather difficult. Cold rolling itself can be carried out in accordance with the conventional method.  Before cold rolling, a dross can be removed from a hot-rolled steel sheet by etching or similar methods. During cold rolling, in order to accelerate the recrystallization and homogenization of the metal structure after cold rolling and annealing, thereby further improving the flanging ability of the inner edges, the degree of compression of cold rolling (overall degree of compression during cold rolling) is preferably adjusted to 40% or more,  more preferably adjusted to more than 50%. As a result, the metal structure after annealing is further thinned and the overall structure is improved, so the ductility, the strain hardening ability and the flamming capacity of the inner edges are improved even more, which gives a metal sheet an opportunity to withstand different weather conditions, from pouring rains to severe annual hails.