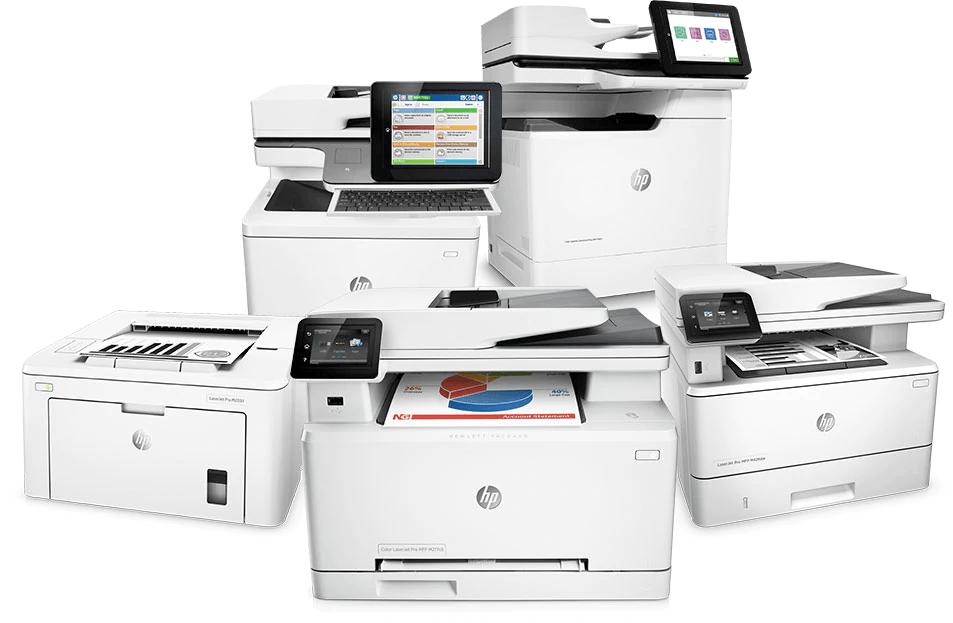 Printing and scanning are an essential part of everyday business. Even then, many businesses tend to ignore the bigger picture associated with it. A printer workspace includes backend costs such as cost of printing, toner and maintenance. The best way to resolve these issues is to get a reliable Print Management Solution on board. Service providers such as B2B Technologies offer solutions that ensure uninterrupted workflow and processes.
The services offered by Print Management Solutions vary according to the need of customers. The following are some key services that you can utilise while looking for the best printers and copiers in Australia.
1> Printers and Copiers
Businesses often rush into purchasing a printer and copier when they set up space. The purchase doesn't account for the cost of printing, the amount of required per day and system maintenance. This is where you require the help of experts. They understand the goals of your business and the budget allocated for the print solution. They will then suggest the best printer and copier that match your requirement.
Some of the key features you need to remember while going through the printers and copiers are:
Touch screen display for quick use

Wireless connectivity, especially for large office space

Multiple print sheet trays according to your business requirement

Scan to the email functionality for quick access

Easy-to-maintain
Top experts such as B2B Technologies can set up the best printer suitable for your business. You can choose from a variety of top printers such as Ricoh, Lexmark, Oki, Kyocera and Epson. The cost associated with such managed print service is that the cost per page includes everything, servicing, maintenance, toner and other consumables. This way your business will never face downtime due to an empty toner or unexpected error in printing.
And since all the solutions are under one umbrella, you need to only pay one bill a month for the printer and its associated services. Ask if these solution providers have flexible finance options on the lease and the management of the printer and copier. The best printer and copier in Australia should be able to provide you with all these solutions for your business.
2> Print Software Solutions
Traditional printing methods in businesses can lead to a waste of resources. One of the best ways to restrict the printing behaviour of employees and make them aware of the waste is to get Print Software. These software applications are simple to manage and offer complete control in your hands to manage the printers, copiers and other functionalities.
The benefits of having print software are:
Cost Recovery: It helps in eliminating paper waste, saves printer energy consumption while encouraging responsible behaviour

Automation: It allows in maintaining the printer functions and apply rule-based printing restrictions

Security: It helps in keeping documents safe and secure until they are ready to be printed. Analytics are also offered on a fully-secured server to track the prints

Sustainability: A responsible printing behaviour helps in limiting waste, save toner costs, power usage and cut down the use of paper
Some of the top available print management software is PaperCut and iManage & RICOH @Remote. This software has the following features that help in enabling tracking, control and secure print release directly from the device's panel.
The software can securely release prints from any device

Prevent wastage with the help of authentication methods such as access cards and PIN codes

Set print policies including user quota at department, device and client level

Provide feedback on the printing use

Real-time notification for issues arising in printing

Send alerts regarding low toner levels
A vast majority of the software is available for use by Hewlett Packard (HP), Microsoft, Hyland, Kyocera and Lexmark. The best printers and copiers in Australia should provide an unbiased solution out of these that best fits your business need and budget.
3> Digital Workflow Solutions
Digitisation of processes and resources is the best way to improve the revenue growth of any business. With most businesses today relying on workflow processes, employees are driven to complete their task easily and productively.
Digital Workflow Solutions is the key to transforming your business into the digital domain. These solutions are proficient in automating tasks that save time, managing resources to save money and offer analytics to increase productivity. Some of the top software that is available for use is by Scannervision, DocuWare and Hyland. The major solution highlight by each provider includes:
Capturing of physical and electronic content using a single system while providing central access to it

Sync files within the enterprise to help users share and retain control of information within the organisation

Enterprise content management to help manage the content from its implementation to its lifespan until it is being archived or deleted
The following are the main features that should be offered by the best printers and copiers such as B2B technologies in Australia.
Automation:
The solution should automate routine tasks to save manual time. It should also distribute files based on pre-defined characteristics. Managers should receive automated reminders on print jobs and related functions. Key analytics of the system used should be accessible for tracking

Streamlined workflow:
Easy integration of file transfer between the employees in the business with features such as pop-up notification on receiving a file. It should offer analytics to help save paper and money

Business systems integration:
The software should be capable of eliminating and resolving manual data entry errors. It should automate the workflow in such a way that the connected systems are constantly in communication with each other

Multiple devices options:
The managers should be able to view all the files from any device in the system. The software should provide digital signing of files and offer a digital repository according to the individual requirement
When your business opts for a complete print solution, you can reap the following benefits from it:
Reduced manual data entry that helps in saving time, reduce errors, offer batch scanning option and provide the option to upload files from mobile devices and multi-function printers

Easily import files from scanners, emails and fax to capture information and automatically send it to a dedicated repository

Manage documents and files by accessing file status, cloud-based service settings, version control, compliance, audit trial and records management

Eliminate paper waste and provide analytics on the usage of the system to check on staff productivity
4> Workplace Collaborations
Apart from the basic print solutions, one of the much-needed solutions in today's world is workplace collaborations. Various printers and copier solution services in Australia such as B2B Technologies offer some of the latest and most efficient technology so that your employees can heighten their productivity, creativity and teamwork.
Because of remote work and cross-organisational sharing, newer technologies can be used to:
Modernise the workspace by giving access to a modern workspace to all the employees

Make voice, visual to virtual and conferencing possible with the help of latest technologies. This helps in creating an easy communication channel between all the members to meet and share information regardless of their location

A smooth communication channel helps in relaying the right information, keeps everyone in the loop and as a result increase the meeting productivity
How to decide on a Print Management Solution providers?
After learning the types of services that a print management solution provider will offer, there are a few points you should consider before getting into a contract into one.
Market Positioning
What makes a provider the best printer and copier in Australia is its market positioning and reputation for quality, reliability and outstanding performance. The company you are planning to onboard should have a track record of streamlining hardware and software assets. They should cover all aspects including office-space solutions and remote licensing.
Customer Experience
The company should have a track record of serving businesses successfully by helping them improve overall productivity. Find out if they have key account managers who can tailor a custom solution that fits your budget and the nature of your business. Look for automated services where your involvement is minimal.
Technical Expertise
The company should have a service team that is promptly available for support anytime you need. A good approach is to look for solutions that have a reputable history in providing support with in-house technical expertise. Judge the company's reputation by checking on their downtime in other businesses.