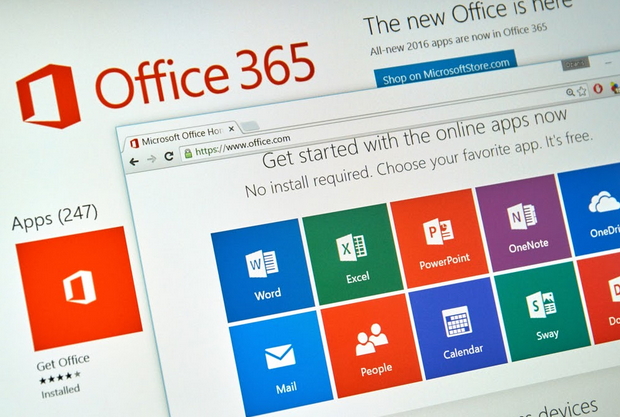 Technology advances at a rate that is difficult for most businesses to keep up with. However, if you make the effort to fully leverage every technological tool at your disposal, you can be sure that you will glean more productivity and efficiency for your business. Standard office tools like Office 365 are powerful. However, knowing how to use them to their fullest potential takes some practice.
Taking the time to learn the features of Office 365 in-depth will help you to boost your business in ways that you may not have imagined before. The tools that you use every day likely have many features that you are not yet aware of. So, spend some time becoming more familiar with the many things that Office 365 can do.
With this in mind, let's look at some of the best ways to get the most out of Office 365.
Leverage Cloud-Based Programs
One of the big benefits of Office 365 is the ability to store data securely in the cloud. Not only does this give you the confidence that your information is safe at all times, but you also have the freedom to access it from anywhere and on any compatible device. This is highly convenient for employees and business owners who are always on the go and who need to make adjustments to reports and documents on the fly.
Shifting your data to the cloud through Office 365 also frees up your office space from needing to be earmarked
Keep In Touch With Your Team
Fortunately for these days of teleworking, Office 365 comes complete with tools that will help you collaborate and stay in touch with your teams. While other tools require additional subscription costs, Office 365's built-in tools provide comprehensive functionality. You can opt for Skype for Business, which allows you to send instant messages or conduct voice and video calls. You also have the option to share your screen for putting on presentations. Microsoft Teams, another Office 365 service, is also useful for hosting virtual meetings.
Enjoy The Entire Office Suite
Office 365 comes complete with many of the programs that are industry-standard in offices around the world. This includes Word, Excel, and PowerPoint, which are all used on a regular basis by many people. Microsoft Outlook is also a great means for organising your emails and schedules. Each of these tools fills a particular need or aspect of your business. Learning more about the many features of Office 365's basic tools will showcase just how powerful these standard programs are.
Manage Projects
Office 365 also comes with Microsoft Planner, which is an essential project management and tracking tool. Especially if you are working with a remote team and need to keep organised without the benefit of face-to-face interaction, Planner is helpful. With this program, you can assign tasks to your team and receive updates on the progress that is being made on all of your current projects. Planner also makes it easy to share files among groups in a secure and streamlined way.
Sign Business Documents
One of the lesser-known features of Office 365 is the DocuSign tool. It allows users to sign documents, an essential business task that is fraught with difficulty in the age of remote work, completely digitally. Rather than embarrass yourself with a mouse-drawn signature on professional documents, you can make sure that your signed documents look appropriate for a business context.
Keep Experimenting And Learning
These are only
some of the broad capabilities
embedded in Office 365. There are many more features and programs that are waiting for you to explore. Read more about what is contained in Office 365, and you are sure to discover options and tweaks that will fit precisely with what your business needs.