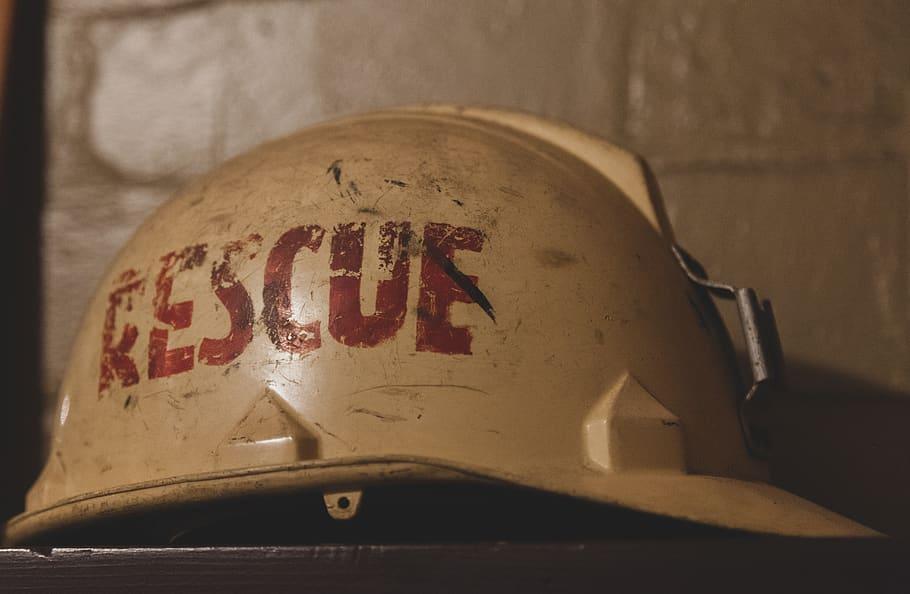 Fires at mining sites can endanger the lives of mining staff, disrupt mining activities, and cost mining companies millions of dollars in damages. This is why mine fires should be taken seriously by everyone involved in the project.
Mine operators that wish to prevent and manage fires need to first understand the fire hazards that are present in their work environment.
What are fire hazards?
All fires start due to the presence of three components: Fuel, oxygen, and an ignition source. However, mine operators should exercise caution if any two of these components are present together. Let's look at each one.
Many different types of fuel could contribute to fire hazards. These materials can be sorted into different classes based on their properties.
Class A materials include combustible materials such as wood, coal, rubber, and electrical insulation.

Class B materials include flammable liquids such as petrol, hydraulic fluids, and lubricating oils.

Class C materials include flammable gases such as methane and gasoline.

Class D materials include combustible metals such as zirconium, magnesium, and titanium.

Class E materials include electrical equipment such as switchboards and electrical wiring.
People often assume open-flames are the only ignition sources that could set off a fire. However, mining sites contain many sources of ignition.
These include:
The heat from engines and pumps, and open-flames from welding equipment and cigarettes.

Sparks from friction during mechanical impacts, cutting, and crushing.

Pyrolysis and exothermic reactions.

Electrical discharge from motors and transformers, short-circuiting, and exposed wiring.
Mine operators should assess the risk of fires at their worksites before starting any activities. These risk assessments are typically performed by identifying potential fire scenarios, understanding the potential fire's impact on health and safety, and determining the probability of fire impacting activities.
A fire survey should be conducted at regular intervals to identify fuel and ignition sources at the mining site. The results of this survey can be used in the risk analysis later.
However, employees should also be acquainted with fire hazards so that they can keep an eye out for them on an on-going basis. In addition to this, proper workplace inspections and incident investigations should be carried out to ensure that the worksite is safe.
Fire risks arise when ignition sources come into contact with fuel sources. There are many potential scenarios where this could occur at a mining site. These include:
Material storage sites: Raw materials such as coal may spontaneously combust in storage. This problem also occurs with waste materials generated during mining.

Mining equipment: Flammable liquids may leak from equipment and come into contact with hot surfaces and ignite.

Electrical equipment: Short-circuiting in electrical equipment could cause sparks that ignite the oil in transformers and motors.

Contact with flammable materials during excavation: Workers sometimes hit pockets of flammable gas with their drilling equipment during exploration. This can create explosions and huge fires around drilling sites.
Performing a risk analysis
Risk analyses are performed after identifying fire risks at the mining site. During this stage, the nature of the fire risk and its severity is assessed. This involves looking at the fuel characteristics, the potential fire's location, and any equipment that could have a significant impact on the site's fire risk.
Taking fire safety measures
Mine operators should implement safety measures after the risk analysis has been completed. These measures aim to prevent fires from breaking out in the first place and also minimize the impact of fires that do break out.
Preventing fires from breaking out
Mining staff can reduce the odds of fires breaking out by removing any sources of fire hazards. Spontaneous fires often break out when large quantities of materials such as coal are left unattended in storage sites. Staff should divide this material into multiple storage sites to reduce the potential impact if a fire does break out.
Staff can also avoid risks by stopping any activities near potential fire hazards until the fuel source has been removed.
Reducing the impact of fires that break out
Fires can be controlled and extinguished with the help of fire suppression systems. These contain and put out fires by discharging gaseous or non-gaseous extinguishing agents.
Fire suppression systems should be installed in areas where fire risks are highest. They are relatively effective at containing fires; however, mine operators can improve their effectiveness by designing mine shafts and mine pits to accommodate these systems.
Fire protection services will also have an easier time putting out fires if the mine has been designed with accessibility in mind. Firefighting equipment is often difficult to transport through mine shafts, so mine operators should ensure that their excavation activities do not block access routes used by firefighters.
Your entire staff should be trained to identify fire hazards and report any fire risks that they encounter during operations. Fires are inevitable at any mining site, but mining companies can still do their best to reduce their frequency and contain the ones that do break out.
Author Bio
Ken Thomas is the director at Total Fire Solutions, leading fire protection company in the Pacific Rim and one of the top 3 independent distributors for the Asia Pacific region. His vision is to create a 'one stop shop' fire protection company committed to NSW mining and heavy industry. He is passionate about and excited by the latest developments in fire protection technology.