Written by

NewsServices.com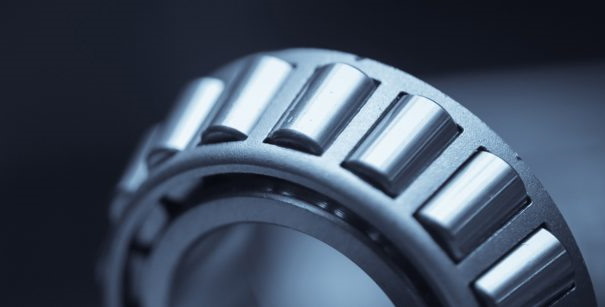 With the continuous advancement of technology, heavy machinery has evolved considerably. Below, you'll learn a little more about heavy-duty equipment and the variety of equipment out there.
Types of Equipment
There is a wide variety of heavy machinery and equipment available, each with its function and applications.
As with anything, there are usually multiple models and brand options for each piece of equipment. The basic function will be the same, but there can be significant variants in speed, size, capacity, and technology. Also, the overall quality of the product and its lifespan can vary considerably.
Each piece of equipment comprises a multitude of parts; from the chassis to the wheels or rollers, to the motor and heavy-duty gearbox. And each equipment contains tens, if not hundreds or thousands, of materials and components.
For example, an industrial gearbox is a mechanical device that is used to change the speed or increase the output torque of a motor. It forms just one part of the overall item of equipment, however, within it, it comprises several key components, including a clutch shaft, a countershaft, a main shaft, bearings gears, and a gear selector fork.
As a general rule, a higher quality piece of equipment will comprise higher quality components and will have a longer lifespan than a lower-grade alternative. Higher quality, longer-lasting components will usually mean less downtime, as fewer replacements and repairs are required.
Let's take a look at some main types of heavy machinery and discuss some key safety elements you need to be aware of:
Lifting equipment
If you need a machine for hoisting and lifting, you'll need a forklift. The machine has a high-powered truck you can use to elevate up to 50 tonnes. Forklifts are popular in warehouses where large palettes need moving regularly.
Another popular piece of lifting equipment is a crane. Cranes are often used on construction sites and can reach heights of over 100 meters. The tallest crane in the world can achieve a maximum height of 248 meters.
Excavation
Excavators are used for excavating sites or digging large holes. The machine has a 360-degree bucket arm that allows for easy maneuverability. The machine can handle heavy loads and is used for the excavation of large sites, rough grading, and mining, among other functions.
Backhoe Loaders
Backhoe loaders perform a similar task to excavators, however, they are smaller and lighter. They are fitted with a controllable shovel on the front and a container at the back. These machines can perform a wide range of tasks, including digging holes, landscaping, the transportation of certain building materials, and small demolitions.
Bulldozers
Bulldozers are high-powered pieces of equipment used to move huge mounds of ground, rocks, or building debris. Their powerful caterpillar tracks and broad curved blade at the front allow them to move effectively along the ground, clearing a path in their wake.
Final thoughts
Heavy-duty equipment is extremely powerful. If you're operating this type of machinery, you need to be fully trained and up-to-date regarding the latest safety requirements and features.