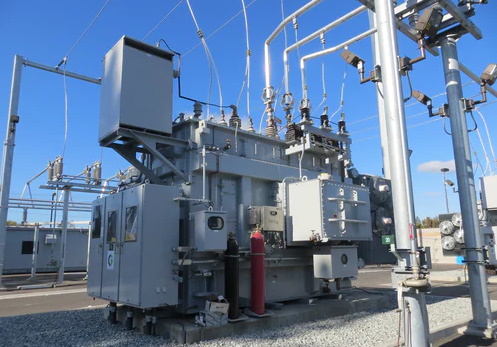 When running a business, power is one of your most important assets. However, storms, natural disasters, and other unforeseen circumstances can affect your business negatively. At some point your business is likely to experience a power outage. This can be devastating for your employees and customers if they are not prepared. This is why it's important to make sure you have a generator on hand. A standby generator is an invaluable addition to any business that needs constant power. Standby generators are designed for high-quality and cost-effective power protection in the event of a power outage. Here are four reasons why your business may need a standby generator:
Protecting Your Customer Data
Unforeseen power outages don't just affect you and your team; they can affect your customers as well. Without a backup generator, you may lose important customer information. Customers want assurance that their sensitive data is secure and accessible even during a power outage. 
A standby generator will power your computers and devices within a few seconds. You can go on to host a backup of your clients' data offsite for additional protection. 
When there is a blackout, the whole business can come to a standstill. Without a backup generator, you'll end up with lower productivity, missed deadlines, and broken communication channels. With a reliable backup generator, there's no need to pause anything. You can maintain productivity and profitability. Your important communication channels remain open, and you can do whatever you want. 
The phrase "time is money" is very relevant in businesses. Although the initial cost of buying your backup generator can be high, it is a lot cheaper than losing money during power outages. It keeps your business in operation at all times. 
Safety is another critical reason to invest in standby generators. If you have employees that use electronic medical equipment, power outages may put their lives in danger. Even a few minutes without power can be fatal. 
The safety equipment in most industrial environments depends on electricity. It may be impossible for your employees to stay safe without lights, communication systems, and warning systems. Depending on the location of your business, power outages may attract potential burglars. Without a backup power source, there is an increased risk of work-related injuries and death. 
Backup generators promote comfort in the workplace. You don't want your team to struggle with extreme temperatures when there is a power outage. You should be able to keep your HVAC systems running at all times. If an outage lasts several hours, it shouldn't make your employees uncomfortable at work. Blackouts come with plenty of stress, but comfort doesn't need to be one of them. Your employees can't be as productive as they need to be if they aren't comfortable in the work environment.  
Installing a generator isn't as difficult as you may imagine. A professional will help you pick the right one for your business needs and install it in the most appropriate location. They will also ensure that you comply with national, state, and local regulations. If you have any questions about the functioning of your backup generator, they may help answer them.