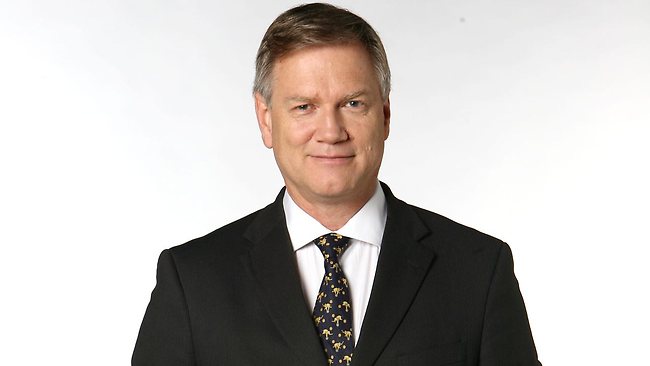 ANDREW BOLT:    Joining me is George Brandis, Attorney-General, Leader of the Government in the Senate. Thanks for your time. Should the Nationals get the extra ministry now that Ian Macfarlane has joined them?
ATTORNEY-GENERAL:  Well, I think we're getting a bit ahead of ourselves, Andrew because although Mr Macfarlane has said that he would like to do this, this is really now a matter for the LNP in Queensland. Their executive has to give the go-ahead for Mr Macfarlane to make this move. And the executive is meeting on Monday week, I believe, and it's not until they give it their approval that it can happen in any event.
But I should remind you that a fortnight ago Mr Macfarlane was endorsed as the LNP candidate for Groom at the next election on the explicit understanding that he would sit in the Liberal party room. We now know that this plan had been in being for weeks before that. And I think that, frankly, the branch members of the LNP who endorsed Mr Macfarlane on that understanding are entitled to ask him why he didn't  reveal to them that he had these plans in place at the time he sought their endorsement to sit as a Liberal in the Federal Parliament.
ANDREW BOLT:    Whether the party endorses this move or not, as a matter of principle, do you think the Nationals should be rewarded with that extra ministry that Warren Truss is wanting?
ATTORNEY-GENERAL:  Well, the National Party are entitled to their share of ministries. There's no doubt about that, and that is governed by nothing other than the iron laws of arithmetic. But I think the question is really a question of how Mr Macfarlane has gone about this. No backbencher can force a Cabinet reshuffle on a prime minister by swapping parties in order to game the system.
ANDREW BOLT:    And would you, as a matter of principle, like to see... would you object to having Ian Macfarlane sitting next to you as a reward for what he's done in Cabinet?
ATTORNEY-GENERAL:  I don't believe that Mr Macfarlane should have done what he did. But, as I said to you a moment ago, Andrew, there's quite a lot more to happen before Mr Macfarlane's ambition can be given effect to. I don't think this should have happened. I think it's left a very bad taste in people's mouths, the way in which this has been done.
ANDREW BOLT:    And I understand it's going around the suggestion that, I'm hearing, that he wants the job of Resources Minister Josh Frydenberg. Should he get it?
ATTORNEY-GENERAL:  Well, I mean, ministerial portfolios are allocated by the Prime Minister in consultation with the leader of the National Party. Josh Frydenberg has been in the resources portfolio for two-and-a-half months. Josh Frydenberg is a rising young star and the thought that he could be put out of a job that he has already taken to with agility, if I can use the word du jour, and huge intelligence, is unthinkable.
ANDREW BOLT:    But would it be killing two birds with one stone to have Mal Brough quit as Special Minister of State and give his job to the Nationals should that be required under the power-sharing deal?
ATTORNEY-GENERAL:  Well, I really don't want to speculate on that. Mr Brough has not been charged with any offence. He is the subject of a police investigation. That's well known. He has given an account of himself, he has made a statement and that's where the matter sits and I think we should allow that police investigation to take its course.
ANDREW BOLT:    Yesterday's by-election in North Sydney it was worse in every way to the Canning by-election result three months ago, which was seen at the time as a fatal test of Tony Abbott. How bad is this for Malcolm Turnbull?
ATTORNEY-GENERAL:  Well, first of all, can I congratulate my friend, Trent Zimmerman. I've known Trent Zimmerman for more than 20 years. He is a very, very fine individual and will be a huge asset to the Parliament. Now, coming directly to your question, Andrew, North Sydney is a seat that has a long history of being fond of independents. There wasn't a Labor candidate in the by-election, but there are was a number of independent candidates, including as I understand a particularly strong one.
ANDREW BOLT:    Yes, the surgeon, Stephen Ruff, who was campaigning against having Zimmerman dropped in on the electorate by head office.
ATTORNEY-GENERAL:  Well, that's not fair. I mean Trent Zimmerman has lived in the electorate for years. He's represented those people on the local council for years. So I think that's a mischaracterisation of his relationship with that community. But in any event, that's a seat that is fond of voting for independents and it's not at all surprising that there was a strong vote for an independent. But the fact is Trent Zimmerman and the Liberal Party won the seat comfortably. This is a good result and he will be a great asset.
ANDREW BOLT:    So you're not worried about a 13 per cent swing on primary vote?
ATTORNEY-GENERAL:  7 per cent swing at the moment, it seems, on two-party-preferred and I don't want to repeat myself about the history of that seat and its disposition to vote for independents.
ANDREW BOLT:    This week you've got Ian Macfarlane defecting, Tony Abbott accusing Julie Bishop of telling falsehoods, a leak about Julie Bishop. All sorts of static. A bit untidy end to the year.
ATTORNEY-GENERAL:  Well, I think the really big political story of the week, if I may say so, Andrew, was almost entirely missed and that is how successfully the Government, what a successful week or indeed fortnight the Government had in the Senate. In the last fortnight we passed 19 bills in the Senate, including a number that have been stuck and log jammed for many months, very substantial bills, including the citizenship bill - to strengthen our protection against terrorism; the multinational tax bill - a very important big savings measure. And the important point to note is that -- important point to note is that those bills were passed by various voting combinations in the Senate. On some occasions, like the citizenship bill, it was passed with the support of the Labor Party. Most of them were passed with the support of the crossbench. And one of them, the multinational tax bill, was actually passed with the support of the Greens. So I think the real political outcome of  the last fortnight, the real story, is that the Senate is working again.
ANDREW BOLT:    To national security, finally. Muslim extremists this week killed 14 people at a Christmas party in the US. Do you see jihadism as essentially just a terrorism threat, as in law and order or in part is it part of a clash of civilisations?
ATTORNEY-GENERAL:  I don't regard it as a struggle between civilisations. I regard it as a struggle against civilisation, by a medieval ideology, which is really - let's call a spade a spade - has become the 21st century's fascism. Hilary Benn, the prominent British Labour Party politician, made that point in the House of Commons debate last week, that the nature of this ideology, this desire to impose a religious dictatorship which has no concept of the freedom of the individual, no concept of respect for women, no concept of respect for minority groups like gay people, no concept of respect for other religions, is as dangerous a form of authoritarianism as one could ever imagine. And I, I am bewildered by how there are still some in the so-called progressive left who are prepared to condone it or if not condone it at least excuse it and apologise for it, applying the, you know, the old conceit of moral equivalence.
ANDREW BOLT:    Good point. You're off to the Middle East, to Jordan among other places, just quickly. What do you hope to achieve in Jordan?
ATTORNEY-GENERAL:  In Jordan I have meetings with their national security ministers and their national security agencies. Jordan is one of the states in the Middle East which plays a constructive role in the war against Islamic terrorism, and I will be looking for opportunities to deepen Australia's cooperation and intelligence-sharing with the Jordanian authorities.
ANDREW BOLT:    George Brandis, thank you so much for your time.
ATTORNEY-GENERAL:  Thank you, Andrew. Merry Christmas to you.
ANDREW BOLT:    And to you too.
Keywords
Ian Macfarlane; Turnbull Ministry; North Sydney by-election; Senate; National security; visit to Jordan.