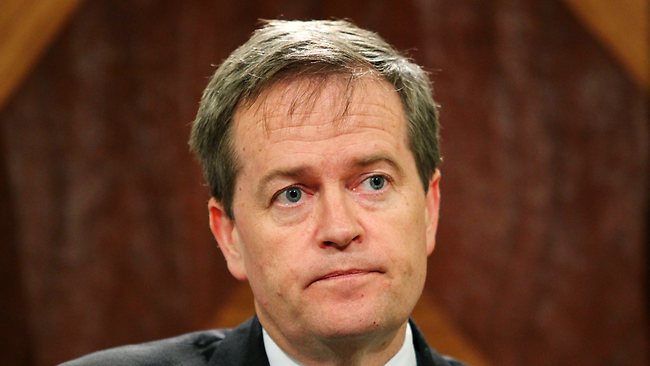 Despite mounting evidence of widespread corruption and mismanagement across multiple unions and after years of denying there is a problem in relation to trade union governance, Bill Shorten has today indulged in yet another political stunt in releasing a reactionary and inadequate policy.
Labor says that they have no tolerance for union corruption and are deeply committed to ensuring that unions are properly run.
Bill Shorten and Brendan O'Connor should therefore explain to the Australian people and workers why they have consistently failed to support the Coalition's legislation to strengthen the governance of registered organisations and establish a specialist Registered Organisations Commission.
Just hours after the arrest of senior CFMEU officials on serious blackmail charges in Melbourne, the Labor Party has released a suspiciously timed policy that contradicts its long-held position that there is not an endemic problem within sections of the union movement in Australia.
For two years the important work of the Royal Commission, Commissioner Dyson Heydon and Royal Commission staff have been subjected to relentless attacks from union officials and the most senior members of the Labor Party including Leader of the Opposition Bill Shorten, Workplace Relations Spokesman Brendan O'Connor and Shadow Attorney-General Mark Dreyfus.
As an avalanche of evidence in recent months has been produced, the disgraceful smearing of the Royal Commission has escalated.
Labor's "nothing to see here" approach to union corruption has now been exposed.
Bill Shorten and Labor have serious questions to answer as to why they have maintained a protection racket for their union masters by denying the existence of widespread governance issues in the trade union movement to the detriment of workers.
Under Mr Shorten's leadership, the Opposition has been given numerous opportunities to support greater accountability for Registered Organisations in the Parliament but chose not to. 
Labor instead voted against the Government's Registered Organisations bill to clean up union governance on three separate occasions.
The timing of Mr Shorten's announcement shows that the Opposition cannot be taken seriously when it comes to the governance of registered organisations.
Knowing that the Heydon Royal Commission final report will be released this month, and the fact that the Parliament has risen for the year, he is attempting to avoid further embarrassment by pretending at the eleventh hour to be concerned about the evidence the Royal Commission has uncovered.
Australians will not be fooled by this desperate attempt by the Labor party to belatedly acknowledge the corruption within trade unions that has been exposed by both union officials and the Royal Commission. Australians will look at what Mr Shorten is now saying compared to what he has done and will deduce that Mr Shorten and Labor have no credibility when it comes to the governance of registered organisations.
The Coalition is committed to passing legislation to improve the standard of governance in trade unions. It is imperative that honest union members have confidence that their money is not being misused by dodgy union bosses.
The final report of the Heydon Royal Commission will be delivered later this month. The Government will carefully consider any recommendations that it makes for further reforms to union governance before re-introducing its legislation.