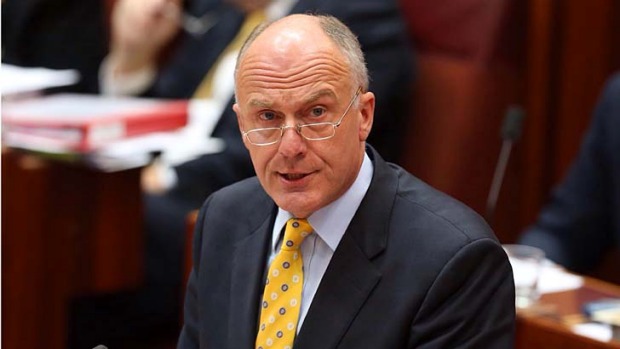 Democracy is a good thing. It may, on occasion, produce results which we don't necessarily like but everyone can come to respect a decision if it has been dealt with in a genuinely democratic way.
The Liberal Party was founded on fundamentally democratic principles designed to give the forgotten people a voice. It continues to largely reflect this foundation principle.
Regrettably though, recent backroom manoeuvres in NSW have exposed a long-running issue in the state which continues to go unresolved where schemers, professional political hacks and lobbyists wield a disproportionate amount of power, including over preselections.
Indeed, it's this culture that cost us the 2010 election by having preselections stalled until only a month before the election. This culture is continuing unabated with moves afoot to unseat a number of excellent performers in the parliament. Just two examples will suffice.
Senator Concetta Fierravanti-Wells has been an outstanding contributor to the parliament, the shadow ministry and now the ministry. Unlike others, she earned her stripes in Opposition pursuing, among other issues, the corrupt Health Services Union. She is well respected both in the parliament and in the community and has taken on an important and sensitive task in the national security space.
Angus Taylor, while relatively new to parliament, has proven himself an intelligent and robust performer who makes an outstanding contribution. It is clear to anyone who interacts with him that he is destined for bigger and better things.
Any talk of disendorsing such proven performers should be laughable. Yet the threats are sadly serious.
Malcolm Turnbull is therefore right to have intervened to protect performing sitting members from cynical and manipulative power plays by unrepresentative elites.
But this is only a temporary solution. The NSW Liberal Party needs to jettison its Sussex Street-style operations in favour of giving the membership a say.
More than 20 years ago as Tasmanian Liberal state president, I ushered in plebiscites for House of Representatives endorsements and substantially expanded the role of the membership in Senate preselections. This has allowed our division to grow and be respected as the most democratic party in Tasmania.
Members know that they have genuine control and as a result senators and members are more in tune with the party base. Most other state and territory divisions of the Liberal Party have followed a comparable model, which has seen a similar result.
Then prime minister Tony Abbott took action in 2013 to ensure that the errors of 2010 weren't repeated and now Turnbull has had to intervene. Prime ministerial interventions can only go on for so long.
It is mission critical that the NSW division takes immediate steps to give the rank and file genuine access to preselections. The unseemly use of "emergency powers" and the burning of hundreds of thousands of dollars in legal costs in fighting and losing court actions brought by disgruntled members with scathing judicial findings should provide an impetus.
The only people who fear the rank and file are those who know they do not enjoy their support.
Eric Abetz is a Liberal Senator for Tasmania.