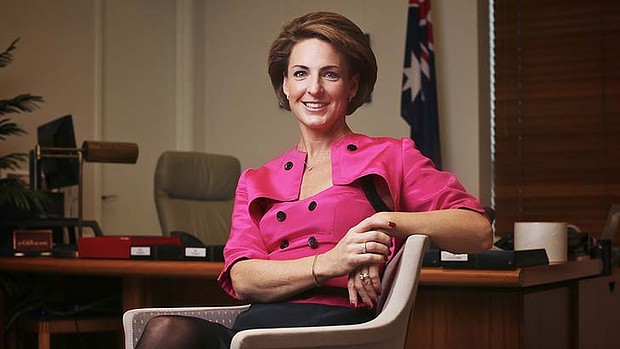 The Turnbull Government reaffirms its commitment to supporting workers affected by the cessation of Toyota's automotive manufacturing operations in Melbourne today.
Preparations for the plant's closure have been extensive and underway for some time. The Government has worked closely with Toyota, the supply chain, the Victorian State Government and the workers themselves to help prepare for this transition.
Minister for Employment and Acting Minister for Industry, Innovation and Science Senator the Hon Michaelia Cash said the Government has been providing comprehensive and ongoing support to affected workers, businesses and communities during this transition period.
"The Government is acutely aware of the concern that the closure of Toyota's manufacturing operations will bring to affected workers and the local community," Minister Cash said.

"This is why the Government has been proactively implementing policies and making significant investments over several years to ensure auto workers are reskilled, supply chain firms diversify and regions can adjust into new areas of the economy."
The 2017-18 Budget included significant new investment in manufacturing industries and cutting-edge research infrastructure, positioning both sectors for the future.
Australia's opportunities in advanced manufacturing are significant and the Government's continued investment into the automotive sector is enabling businesses to turbocharge their diversification plans.
Minister Cash said the Government's first concern was for workers and their families and helping them move into other careers.
"The Government is providing comprehensive support to affected workers through this transition so they can get back into the workforce as soon as possible and continue to make valuable contributions to Australian workplaces," Minister Cash said. 
"Support is in place for Toyota workers and employees from affected supply chain companies, through initiatives like the Growth Fund, access to intensive employment assistance through jobactive, and access to State Government programs."
"The Government has worked with employers, employment service providers, local communities and all levels of government to help promote local employment opportunities for retrenched automotive workers."
"While there have been over 320,000 jobs created in the past 12 months, the Australian economy continues to transition, resulting in the emergence of new industries and changes within some traditional sectors."
"Fortunately, we have had time to prepare for this transition and we have made the appropriate investments and pursued an economic agenda that is delivering strong growth and job creation."
Please refer to the attachment for additional information on Government assistance being provided to Australian automotive workers.
The Government's "Changing Lanes" website has information to help retrenched automotive workers find new employment opportunities: www.whatsnext.employment.gov.au/changing-lanes
To learn more about jobactive or to find a local jobactive provider visit: www.jobactive.gov.au
For more information on government support services, workers in Victoria can call the Skills and Jobs Centre on 13 43 89.