Written by

George Neophytou Media Release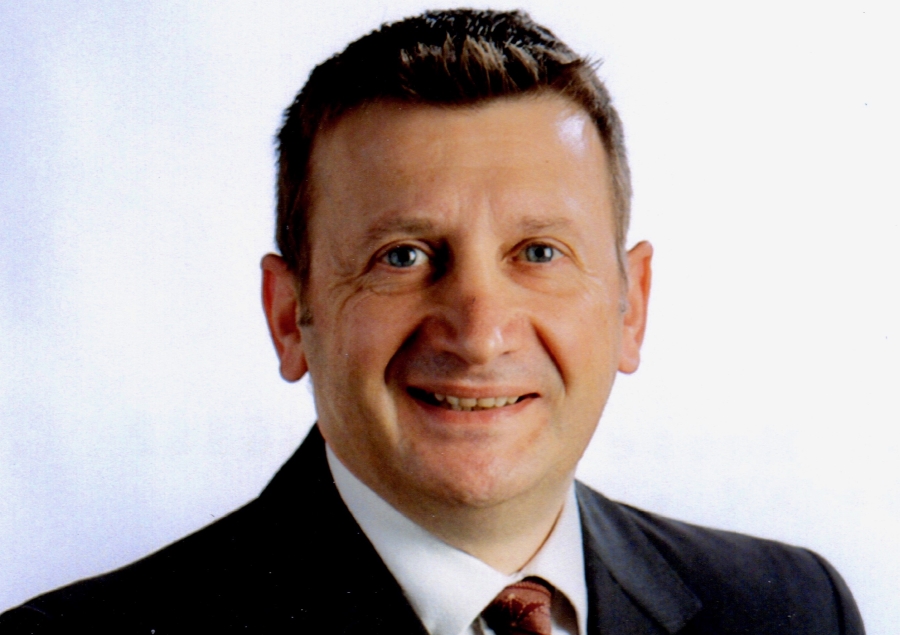 Independent candidate for Gippsland East George Neophytou has pledged to support completion of duplication of the Princes Highway between Traralgon and Sale and to upgrading of the Sale alternative truck route. This was in response to these issues being raised by Wellington Shire Council.
Hoping to be one of the independents holding the balance of power, George also put forward other promises for Wellington and East Gippsland Shire Councils:
"On my bargaining list will be the following funding to catch up on the neglect of decades". He says.


*  Provide an additional $10 million in roads and bridges funding to Wellington and East Gippsland Shire Council's in recognition of the high proportion of land in both the Shires that is Crown Land and unrateable yet still needs to be serviced. This additional funding should also enable the Councils to further discount farm rates during the drought. (Note the recently announced Fixing Country Roads provides the Council with only $500,000 with a second roundoffering 2 for 1 funding).

*  Provide direct funding Wellington Regional Tourism for marketing of the region's attractions of the high country, the 90 Mile Beach and the lakes and rivers.

*  Provide $1 million in funding to the hard-working voluntary committee of the Gippsland Plains Rail Trail for sealing and improving the trails.

*  Provide real funding increases to all hospitals in the electorate to help cope with the increasing use of the services by people who can't afford to visit a GP.

*  Provide funding to Southern Rural Water for

(1) Cleaning out Lake Glenmaggie of silt built up as a result of bushfires and floods.

(2) Increasing the size of storage for the Macalister Irrigation district without additional cost to irrigators

*  New trains for the Bairnsdale line and additional services as a priority, not waiting as we have in the past, until after the other towns in the west have received their new trains. (The Coalition's Fast Train promises stop at Traralgon.)

"If we remain a SAFE electorate, Gippsland East will continue to be ignored and short changed. We need to show both major parties we are tired of being taken for granted. The list I have outlined for Gippsland East is modest compared to the promises made for swinging seats. Labor has promised $13.4 million for St Kilda's Palais theatre in the marginal seat of Albert Park. Liberals have countered that with a promised $36.2 million for a park in the St Kilda green triangle. As a more local example; The marginal seat of Morwell has been promised by the Coalition $217 million for Latrobe Hospital, the $266 million Hazelwood Transition Fund, 130 Fast Rail jobs, $9 million for a Regional Aquatic Centre, $13 million for the Morwell primary schools regeneration project, $5 million towards the Gippsland Innovation and Enterprise Development Centre at FedUni Churchill, tipped to create 200 skilled jobs for the Valley. $230,000 towards redeveloping the Traralgon Court House, $120,000 for Gippsland Carers Association. $1.2 million to upgrade the Newborough fire station. $1 million Hazelwood pondage upgrade and development plan. Change room upgrade at Traralgon South Recreational Reserve - $150,000. And a range of smaller grants.
Labor has promised $10 million to green light construction of the Gippsland Logistics Precinct in Morwell's industrial area. $10 million to build a Gippsland-based specialised technical school in Morwell. $7.8 million to rebuild ageing and asbestos ridden school buildings at Kurnai College's Morwell campus. $3 million to expand the scope of a pending $5 million CFA station for Morwell, to include an upgraded ambulance depot. $1.5 million to reopen Hazelwood Mine Fire Inquiry, to investigate improved mine rehabilitation options and claims smoke caused local deaths. $1 million towards construction of a Latrobe Community Health Service dental prosthetics lab and university training clinic in Churchill. Increase the number of full-time fire fighters at the Morwell and Traralgon CFA stations.
The Gippsland East list is quite modest by comparison.
"Looking at the history of Gippsland East, apart from when we had an independent, we always seem to be last in line for funding, to be given bus services while others receive more trains and new trains or to be given thousands for infrastructure and marketing while other electorates receive millions".
But being an independent, George is not constrained by the any party and will also fight for additional funding for targeted initiatives to benefit people and organisations in the electorate. As a solicitor, George Neophytou is experienced in fighting for his clients and negotiating for their benefit. These initiatives will be the price of his support for the government. Unlike the Labor and National Party candidates he does not have to toe the party line and has no hopes of being a Minister.
One of the National Party policies that George Neophytou has pledged to support is to vote against the creation of the Great Forest National Park near Melbourne. "The Greens have demanded of Labor this conversion of valuable forest to National Park as the price of their support in gaining government and would destroy the Timber Industry in Gippsland". says George Neophytou. "Polls seem to indicate that it will be a hung parliament. I and other Independents offer an alternative to bowing to the Greens to form government".
"As an independent, I am free to do deals with the government of the day. I will fight for my electorate. I don't have to toe the party line." Says George Neophytou. "Let's give the coalition such a fright that we will never be taken for granted again".