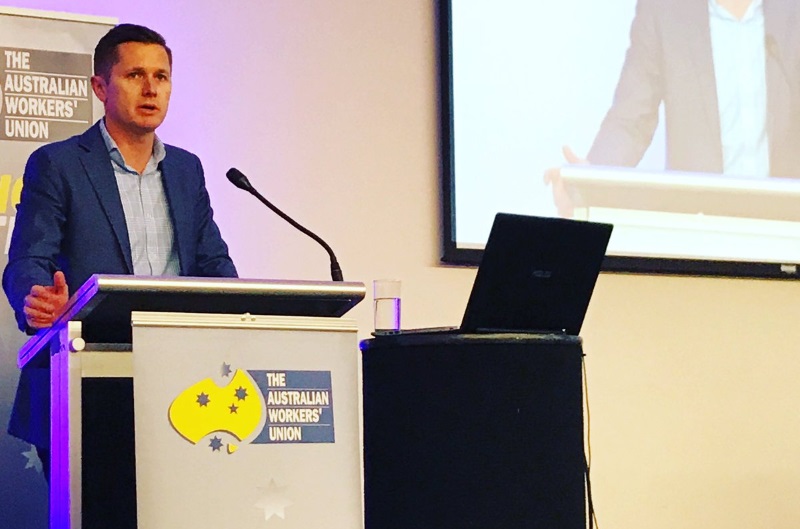 Ambitious expansion plans make mockery of those who wrote off Australian steel industry
GFG Alliance's planned rejuvenation of the Whyalla steelworks, and the Australian steel industry more generally, makes a mockery of those who wrote off the sector, according to the Australian Workers' Unions.
AWU National Secretary Daniel Walton said the new vision was a breath of fresh air.
"For years our union has been saying that Australia, given our natural resources, should be an industrial powerhouse. But we were dismissed by the usual short-sighted eeyores," Mr Walton said.
"Only a few years ago we were desperately fighting to save Whyalla and we were told to give up the ghost. We were told Australia couldn't have a steel industry in the long-term.
"But it turns out some vision was all that was missing. Vision that Sanjeev Gupta has now provided. Whyalla and other steel making centres around the country have a bright employment future in manufacturing, and it's fantastic to see that recognised.
"Of course, we can't expect Sanjeev and our members to do all the heavy lifting. We need a federal government that does its bit for the steel industry and that has to include better anti-dumping laws.
"Australian workers should be the ones adding value to our natural resources. Under GFG's plan that is what we will see and that's a hugely welcome development."
AWU South Australia Branch Secretary Peter Lamps said Whyalla's turnaround was remarkable.
"A few short years ago we were told to give up on Whyalla," Mr Lamps said.
"But we couldn't and we wouldn't. The connection between the AWU and Whyalla goes back too far and too deep. We're inseparable.
"Our members at the steelworks sacrificed a lot. They kept their heads down and kept working even when they were hearing the cause was lost. That bought enough time for GFG to swoop in.
"The local employment boost we have seen and will see – especially through the creation of high-skilled, high-paid jobs – has been fantastic. Generations of Whyallans can now look forward to a bright future."