Written by

Scott Morrison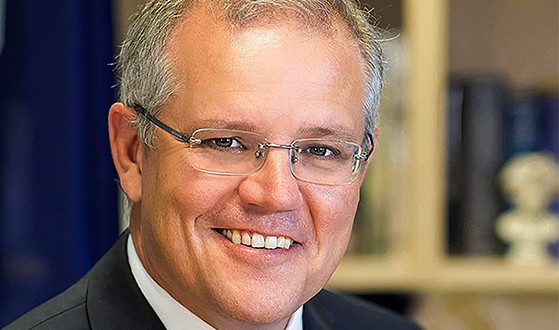 SUBJECTS: Affordable and reliable power; social media; One Nation;
PRIME MINISTER: Well thank you for your patience. Today the Cabinet met and we took further decisions on the action we must take to ensure reliable, affordable, sustainable power for all Australians right across the country. Our goal is very simple - we meet our emissions reduction targets, we keep the lights on and we keep the prices down.
That's what our approach to these issues is all designed to achieve and that means you've got to get the balance right across a whole range of challenges in meeting those goals. It was a recommendation of the ACCC in a report that I commissioned as Treasurer that came back and supported the view that the Government should move to seek to examine projects where they would be in a position to underwrite - I stress not invest in, not provide money to, not provide any taxpayers funds to - but seek to underwrite the price position for particular energy projects that would be necessary to shore up their finance, to allow those projects to proceed. That's what the ACCC recommended and that recommendation has been widely supported, including by AEMO and others within the energy sector.
This is important to ensure that we get sufficient reliable power generation into the east coast market. We have record levels of renewable investments coming into our markets currently. We have significant capacity in renewables and those renewable projects, into the future, of course will be supported by investment in projects like Snowy 2.0 which provides that firming power, the MarinusLink between Victoria and Tasmania, all of that is important. But equally we need to ensure there is reliable, affordable power.
Now we've already made a lot of progress on this. The reliability guarantee that has been adopted by all states and territories now provides the missing link that was present before on the national energy market on the east coast of Australia. This now ensures that reliability of supply is a key factor in the supply of energy to our national energy market. But as the ACCC recommended, we needed to go further.
So today the Government was able to agree a shortlist of projects which will now be examined in closer detail before any final decision is made on any underwriting on the price position for those projects that would assist them to secure their project finance. Now those projects are a mix, those projects have been drawn down from 66 proposals down to a dozen. Those projects will deliver around about 4,000 megawatts, which is about twice the size of what we're talking about currently at stations like Liddell and other major coal fired power stations. So this is providing reliable power generation. It is across a range of projects in gas, hydro and one very small project which is a coal upgrade project in New South Wales in Lake Macquarie. The other projects are in East Gippsland in Victoria, a gas project; Reeves Plains in South Australia; Gatton in Queensland, which is also gas; in Dandenong, a gas project and also in Port Kembla, a gas project. A series of hydro projects from South Australia, in Lincoln Gap and Baroota, Armidale in New South Wales, Cressbrook Reservoir at Crows Nest in Queensland; projects on the Eyre Peninsula and also in Tasmania.
So we're talking about a range of projects across the various fuel sources. Our approach has always been to have an agnostic approach when it comes to the fuel source, that's often been referred to as being 'technology agnostic'. What we are talking about is 'fuel agnostic'. Wherever it comes from, we just want what is going to provide the reliability that is necessary. So these projects have been selected to undergo further examination and they'll be able to present their case, these 12 projects, for us to form a position on using the underwriting mechanism that was recommended by the ACCC.
In addition to that, we have a very specific problem in northern and central Queensland. That is, to meet the very specific industrial needs of north and central Queensland in terms of power usage. That relates especially to things like the aluminium smelter and the other heavy industries in and around Gladstone. They need reliable power and so what we're also commissioning and providing funding for, is a feasibility analysis across a range of projects to see what best can meet the industrial power needs of north and central Queensland. Now, that will engage in a range of projects, which will also include looking at the Collinsville proposal, which is a proposal that has been around for some time. But there is no commitment to underwrite or support any of those projects, we want to do the proper analysis to work out which project or which group of projects actually delivers on the need. See, we spend a lot of time focusing on process on the questions. But what matters? Thousands of jobs in Gladstone matter and those thousands of jobs - particularly in Gladstone, but more generally in central and northern Queensland - those jobs require a reliable power supply. What my Government wants to do, is to ensure that they get that power supply. They get it at the lowest cost and they get it in the best form.
Now, in terms of the plant, the Collinsville proposal is there, that will actually have an emissions intensity which is lower, lower than the current average for the entire east coast grid. So these are projects which at the end of the day, will continue to help us meet all of our emissions reduction targets. None of those are put at risk by this, in fact they're enhanced I believe by what we're proposing here. Certainly at a global level, ensuring that we can keep industries in Australia that operate on a far more environmentally friendly basis here in Australia, than they would if they actually went offshore.
So I want to particularly thank Angus Taylor, the Minister for Energy. I also especially want to thank the Deputy Prime Minister Michael McCormack and the Resources Minister Matt Canavan, as we've worked together to deliver the outcome that we have arrived at today. I think it strikes the right balance which understands the challenges that our energy markets face in the short term and also over the long term. In the long term, of course we are transitioning to, obviously, renewable base reliable power supplies. That is why we have put so much precedence when it comes to hydro projects and you know where the Government has been heavily investing in those projects.
On another matter, in a few moments I will be meeting with my colleagues, the Minister for Communications, the Attorney-General and the Minister for Home Affairs, with representatives of the major social media companies. My objective is quite simple, particularly in the wake of the terrible terrorist attacks we saw in Christchurch. That is we want the same rules to apply in the online social media world, that exist in the physical world. Now, there are many challenges in this space, whether it's online bullying or predatory behaviour, child pornography, all of these sorts of things. There's the way that social media is used to try and blacklist businesses and try and shut them down as we're seeing in some parts of the country. There is the way that these sites can be used to put forward very dangerous information for children, who may be susceptible to eating disorders. We're aware of all of those risks and these are important things that need to be addressed. But particularly today, what we will be seeking from the companies is an understanding from them about how they are going to make their products safe.
You know, if you build a car and you sell it in Australia, it has to meet with our standards of safety. The same thing is true when it comes for those who want to provide social media services here in Australia. If they build it, if they make it, then they have to build it and make it safe. Building and making it safe means you can't let a terrorist atrocity be filmed and posted and streamed and be online for 69 minutes. 69 minutes - that's not acceptable. That has to change. We're keen to understand today, how they will use their great technological capability, which is significant. They can get an ad to you in half a second, they should be able to pull down this sort of terrorist material and other types of very dangerous material, in the same sort of timeframe and apply their great capacities to those very real challenges, to keep Australians safe. So I will be looking forward to understanding from them how they plan to meet these challenges to keep Australians safe.
But I won't be going in empty-handed. We are working on new laws that would seek to apply criminal penalties to companies that don't act in the interests and the safety of Australians. We will have more to say about that at another time. We'll be discussing some of those issues this afternoon. What I'm looking for, is for these companies to come to the table as responsible corporate citizens and to simply make sure their products are safe here in Australia and don't risk our national security.
The third thing I wanted to say to you today is in relation to the revelations regarding One Nation. There are many reasons not to vote for One Nation, it's a long list. We've seen some of those on display in recent times. Today, we saw further evidence of that; where we have reports that One Nation officials basically sought to sell Australia's gun laws to the highest bidders, to a foreign buyer and I find that abhorrent. When John Howard put those laws in under a Coalition Government, they were put in to protect Australians. No law should be up to the highest bidder, and some part of foreign interference. It is our Government that has actually put in place the laws that would make that impossible, at least it would make it unlawful in this country to do that. Those laws took effect on 1 January this year. But the fact that they were prepared to do it - if you're ever wondering why you shouldn't be voting One Nation, there's a pretty good reason.
See, I'm not interested in getting One Nation's preferences, I'm interested in getting their primary vote. I separate One Nation voters from the One Nation Party. I know that people who have voted for One Nation in the past, have done so because of frustrations on a whole range of issues, issues that do trouble Australians. Managing the population, ensuring that our regions have jobs, that we're dealing with water infrastructure and we're supporting our farmers going through drought. They have been frustrated about these things and we saw some of this in the New South Wales election just on the weekend. The answer is not One Nation, the answer is not to go to those extremes. The answer is the Liberal and National Parties of this country and the LNP here in Queensland. Voting One Nation won't give you a stronger economy. It won't give you a stronger Budget. It won't keep your job. It won't get you a pay rise. It won't manage population growth. They're not a party of Government.
We are a party of Government that is delivering all of those things and that is keeping Australians safe. So I say to the people of Australia who have voted One Nation and are contemplating voting One Nation at the next election, good Australians, inviting them to vote for a party of Government that can deliver on the issues that concern you.
I'm not running to run second or third or fourth. Our Party is running to be returned as a strong Government that is doing the right thing for Australians. So, I believe there are questions to answer by One Nation today, about how they will be dealing with these very serious issues.
So I believe there are questions to answer by One Nation today, about how they will be dealing with these very serious issues. Our gun laws that John Howard put in place under a Liberal National Government have been keeping Australians safe for decades. How dare they seek to trade those for money and votes from a foreign buyer? That's not on. I won't put up with it. That's why I don't want their preferences, I want their primary votes, because that's the right thing for Australia. Happy to take questions.
JOURNALIST: So will you put One Nation last now in the seat of Cook?
PRIME MINISTER: I've already answered that question previously. We will be determining that at the time of nominations closing, because frankly, there are many candidates for who should go last. You won't know all those names and all those individuals and all those parties, until nominations close. I have been very consistent about this. Under our Party's structure, those decisions are made at the time of nominations closing. I said that last week, my position hasn't changed. But I'm not after peoples' preferences, I'm after their primaries.
JOURNALIST: Will you advise the LNP in Queensland to put One Nation below Labor and the Greens?
PRIME MINISTER: I just answered that question.
JOURNALIST: You didn't, Prime Minister, with respect, you didn't.
PRIME MINISTER: I said we will make those decisions at the time of nominations closing, Stephen, and that's when we're going to do that.
JOURNALIST: What will your recommendation to the Party be?
PRIME MINISTER: That will be made known at the time, once we see all the nominations. See, tell me this; Fraser Anning runs a candidate in Queensland in every single seat, who goes last?
JOURNALIST: Will you run him below Labor?
PRIME MINISTER: Well, I'm asking. When we know who all the candidates are, then that's when I will make my decision and the Party will make its decision about where the preferences go.
But let me tell you this about the Greens. We have stopped 15 terrorist attacks here in Australia. The Greens have opposed us on almost every single piece of national security legislation that we have put forward into the Parliament. The Greens are in favour of death taxes. Now do you think the Labor Party should be putting the Greens ahead of the Liberal Party? Fair question. There are plenty of extreme views out there and those extreme views that are a danger to Australia, are not hostage to the left or the right of Australian politics. So I'm not competing for preferences, this is the point that the bubble never understands. I'm in this race as the Prime Minister to be re-elected and the way you seek to do that in this country, is to not squabble over preferences. We saw that with the Labor Party in New South Wales and the Shooters and Fishers Party on the weekend. I mean how long did it take Bill Shorten to denounce the comments made by Michael Daley in New South Wales? One Nation called it out before him, Mark Latham called it out before Bill Shorten did. The Labor Party went to the last election in New South Wales with a leader who said "Asian migrants take your jobs" and Bill Shorten was as quiet as a lamb.
So I'm not going to take lectures from a Labor Party that can't even call out that sort of behaviour from the leader of their party in New South Wales that they wanted to be Premier.
JOURNALIST: On energy in north and central Queensland, is that limited to underwriting or could subsidies be a part of that program?
PRIME MINISTER: In North Queensland, what we're looking to do is establish what is the most viable approach. There are no proposals for us to invest in those projects. What we have always been looking at is the underwriting provisions that can assist in those projects, gathering finance. But we'll look at the case studies.
The key point is this; what is the most effective, most sustainable and most affordable and reliable way to save the jobs and keep the jobs of people working in north and central Queensland? We will take the best answer and once we know what that best answer is - and this project will be able to determine that once and for all.
JOURNALIST: So you wouldn't rule out subsidies?
PRIME MINISTER: We have no plans for subsidies at all, no, we don't have such a plan. What we have a plan to do, is work out what's the best project and then work out what is the best way to make that project happen. The only things we presently have in our toolkit are the underwriting powers on price, which is what we would be applying if those other projects were successful.
JOURNALIST: On social media, you mentioned the campaigns to blacklist companies. Is that a suggestion that you would ask social media or require social media to try to crack down on those kinds of 'boycott movements,' like Sleeping Giants?
PRIME MINISTER: All I'm simply saying is that social media is often weaponised. Weaponised to damage peoples' business, damage their lives, involve themselves in hatred and any of these sorts of issues. I think they're the negative elements of social media. I'm simply highlighting the fact that that's what happens in this country and it happens in countries all around the world. The one I'm most interested in right now, is making sure that these companies make their products safe by ensuring that, particularly in the case of terrorism, that it's not weaponised to be actually part of the process of inflicting the terror, not just on a country but on the world.
Thanks very much.