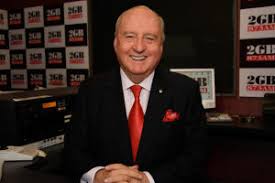 Labor's big new taxes; our strong Budget for a secure future; funding for life-saving medicines;
ALAN JONES: Prime Minister good morning.
PRIME MINISTER: Good morning Alan.
JONES: I don't want to take any air out of your tires but can I tell you that the switchboard and emails have been on fire here, not about the Budget, but about Mr Shorten's energy policy.
PRIME MINISTER: Yes.
JONES: I've said, this is a bigger economic statement that anything you said last night, because people are genuinely frightened. I'll just read a couple; David said to me, "Please pass on our thanks to Bill Shorten. Up until now we thought there wasn't a choice in the election and the Libs would be heading to the door. Then Bill highlighted that the choice wasn't so simple when he started elaborating on his policy." They go on and on with this sort of stuff, electricity bills. Now, just before I get you to comment here, I was just taking some figures out. I mean this is supposed to be the Labor Party, the party of the battler, the party of struggle street. Their car policy says otherwise. Mitsubishi's electric car would cost $49,000, Holden $60,000, Nissan $60,000, Tesla's $50,000. Many of them take more than eight hours for a standing charge. Then the argument is; "Oh well," Bill Shorten says, "we can sustain an electric car and manufacturing industry". Tony Shepherd, whom you know is one of Australia's leading businessmen, says this is rubbish. He said we don't make any cars in Australia anymore, our manufacturing costs are very high, our cost of energy is nearly the highest in the Western world. The manufacture of any automobile, regardless of its engine, requires significant energy. It won't happen.
Now what are you saying to people? This is an economic suicide note.
PRIME MINISTER: Well it is Alan. I couldn't agree with you more on this, I mean frankly, they want to tell you what car to drive? This will put up the price of everything, it comes down to that. It's going to cost wages at least $9,000 a year. So you know, whatever you're driving, Bill Shorten doesn't think you should be. It's about 0.2 per cent of the car market today and he thinks he's going to take it to 50 per cent in ten years. But can I tell you another part of that plan which I find particularly troubling? This plan that he has to force companies to buy carbon credits from overseas.
JONES: Yep.
PRIME MINISTER: $36 billion will leave the country to go over and get carbon credits from Kazakhstan or wherever else they think they're going to get them from. That is money that is taken out of these companies that they would use to invest in their business, to employ people or increase their wages. I mean, it's a reckless policy that threatens jobs, drives down people's earnings and at the most insidious level, it starts telling Australians how they need to live.
I mean, in our Budget last night Alan, we removed the luxury car tax on the Land Cruisers that farmers and people use in rural and regional areas and tourism operators. Bill Shorten says; "No, you can't buy those cars". We're going to actually make them more affordable for people who are doing it really tough as you know out in rural and regional Australia. We're getting rid of that tax and giving them the options and choices, through lower taxes more broadly, to get on and make the country as strong as it can be. Bill Shorten is going to tax the economy into non-existence.
JONES: Well coming back to the energy - because as I've said I actually sent a message to Josh Frydenberg, I said look, congratulations and so on, but I'm sorry, you haven't released the most important economic document this week. This was Labor's energy policy.
PRIME MINISTER: He did.
JONES: Yeah, no doubt about that. This is dangerous stuff now.
You just take a liquid natural gas exporter and they say we're now going to have to pay for a carbon tax in Australia, but our rivals, Qatar and Malaysia or Nigeria, suffer no similar costs. What is going to be the loss to our economy of that export industry?
PRIME MINISTER: Well, it's going to be about a half a trillion dollars overall, we believe, as a result of what Bill Shorten wants.
JONES:  You're getting this costed, aren't you?
PRIME MINISTER: We have and that BAE economic study that you're familiar with, which I know you you've spoken to, their estimated cost of what Bill Shorten is talking about with his reckless carbon tax, carbon target - call it whatever you like, all I know is it's going to increase the price of everything - that is going to cost the economy around half a trillion dollars. Now that's you know that's just under $500 billion or 'five thousand million dollars' as you would say. That's what it is. This is a huge dead weight on the Australian economy and he goes around talking about how he wants to increase wages and all this. You can't run a stronger economy, with higher wages, if you put this mountain of burden on the Australian people.
JONES: You're dead right. Dead right.
PRIME MINISTER: There is a reason we're going into a surplus Budget next year is because of the hard work of Australians. Sure, our Government has done the right thing getting expenditure under control, taxes under control, investing in things that drive the economy. But the thing that really is behind the numbers that we saw last night, is the hard work of Australians running businesses, running farms in drought.
JONES: I'm sorry to turn you around here, thank you for that point. The businesses, okay. So we're talking about what used to be the Labor Party constituency - although John Howard brought them into the Liberal tent - but the tradesman.
PRIME MINISTER: Yeah.
JONES: Now, how the hell does he manage? There's no electric ute on the market.
PRIME MINISTER: No.
JONES: So what does this poor coot do when he uses a utility? Either he reduces his earnings and cops it, or alternately he puts someone off, or he jacks up the price of his product. I mean, this is a nightmare for these people.
PRIME MINISTER: That is all true. And by contrast what do we say? We're saying that the instant asset write off goes from $25,000 to $30,000.
JONES: Yep.
PRIME MINISTER: That it goes to businesses up to $50 million, that we're going to spend over half a billion dollars training among that new apprentices, 80,000 new apprentices. So that tradie not only has a cheaper car, is paying a lesser cost for what he has to put in the tank, but on top of that he's able to get apprentices with additional incentives that helps him or her pass on their skills to another generation and we can keep building Australia and keep building our economy.
JONES: I just want to come back to this point, because I know you live in the undiluted luxury of Cronulla, or else Kirribilli. But there are people who actually live in areas of Sydney, Melbourne, Brisbane, Adelaide and whatever, where they have no off-street parking facilities, they park on the street.
PRIME MINISTER: True, yep. 
JONES: Now again, Bill Shorten is saying that all these roads, new roads, new houses, new office developments, will have to have charging facilities. Now if this is the case –
PRIME MINISTER: The cost.
JONES: That's right! The cost of your car goes up, your house goes up, your office goes up and the cost of the road goes up. Where is this being costed? I mean, are you going to prosecute this?
PRIME MINISTER: Well there's no doubt we're going to prosecute it. One of the ones that we haven't talked about yet, is what they're going to say to farmers.
JONES: That's it.
PRIME MINISTER: They're going to tell farmers, pastoralists and graziers what they can do on their land. Now, you know about this up in Queensland, those dreadful native veg laws that the Labor Government put in place up there.
JONES: Yes, I do.
PRIME MINISTER: You know, it's bad enough that you've got to deal with droughts and floods.
JONES: That's it, good on you.
PRIME MINISTER: You've also got to deal with this numpty legislation, which basically tells farmers what they can do on their own land. Now, Bill Shorten wants to take that really bad idea and take it to the entire country. That is an insult to those who work on our land, particularly when they're going through some of the hardest conditions that any of them can remember.
By contrast what are we doing? We've got $6.3 billion dollars going in to support farmers in rural and regional communities that are drought-affected. Over $3 billion we're putting in for those hit by national disasters. You know what we're doing up in North Queensland, Alan, I know you keep in touch with what we're doing up there. Shane Stone is up there implementing that plan, we're rebuilding North Queensland fence by fence and beast by beast.
JONES: Right, just a couple of things here because there is thousands of pages this stuff. Just amplify for our listeners, 94 - of course you've got to get through an election to enable any of this to happen - but 94 per cent of Australians - you've got to say this slowly - will pay no more than 30 cents in the dollar of course, if they re-elect you people. Just amplify that point simply.
PRIME MINISTER: This is so important and we're changing when you set the threshold as well. So that means that the highest marginal tax rate that 94 per cent of Australians will pay, is just 30 cents in the dollar. Now, it's  currently 32.5 on the plan that we got legislated after last year's Budget.
For the Labor Party, that would be 37 cents. So this is giving people the incentive to work hard. Alan, I don't know what the point of working hard would be under a Labor government, because the harder you work, the more they tax you.
JONES: Well, $200 billion of tax, I mean -
PRIME MINISTER: Exactly, $200 billion including the $5 billion on retirees. The most insulting thing I've heard - and they said it again yesterday in the Chamber when they were jeering at me - I said that these are Australians who are going to have to pay this retiree's tax under Labor who paid tax all of their lives. And they yelled out "They're not paying tax". That's what they think of those retirees! They've paid tax their whole lives.
JONES: Don't forget death duties, don't forget death duties. Does anyone sort of save and invest in whatever, to have the government take it? Julian Burnside, the glamour candidate down there in Kooyong, says death duties, the CFMEU say death duties, the Labor unions say death duties. For God's sake.
PRIME MINISTER: It's savage. What Julian Burnside and the Greens say, it's absolutely savage.
JONES: Now look, just a couple of things. I trust you're on top of all of this, I'm not suggesting you're not, but a couple of things that were important to our listeners here last night which won't be talked about today. I do want to thank you and Greg Hunt, who does a colossal job in the field of health. These two cancer drugs which are going to save patients up to $150,000 a year. Now are you across the detail, you're going to you're going to add this Bavencio go to the Pharmaceutical Benefits Scheme. It's used to treat a rare but highly aggressive cancer, so good on you.
PRIME MINISTER: Yes, I met with two sufferers, and they were in remission, on Monday. They have had access to that drug. One of them had it on a clinical trial and the other one was able to afford it.
JONES: Good on you, so $40 a script now?
PRIME MINISTER: $6.50 for a concession card holder. There was also a lifesaving leukaemia drug we put on the PBS last night. More than 2,000 drugs we've put on the PBS, for lung cancer, breast cancer, ovarian cancer.
JONES: On breast cancer I just want to raise for our listeners. That's Ibrance which they've been writing to me about, it's used to treat inoperable breast cancer. Patients currently pay $55,000, now under the PBS it is $40 for a script and $6 for a concession.
PRIME MINISTER: That's right. As all cancer sufferers tell you when you talk to them, they also want to see more money going to research and treatment facilities. We have got $100 million going into the cancer treatment centre in Sydney and there's $80 million going down into that marvellous Peter Mac Centre down there in Melbourne. We are investing record levels in cancer research, backing in people like Glenn McGrath and the work that he does with breast cancer nurses, we announced that funding at the start of this year.
But the lesser known cancers - I'm so pleased you mentioned that – on skin cancer, that's only going to support of a few hundred people, but they're Australians and every single Australian life, every single Australian life matters.
JONES: That's Bavencio. Well now I'll let you go because you've now got to talk about the most important economic statement of the week; the Shorten energy statement and I hope you'll prosecute that on behalf of everybody out there. I can tell you Prime Minister, in the emails and in the messages that are coming, that is all they are talking about.
PRIME MINISTER: I will Alan. Can I just mentioned one last this thing that I'm most pleased about in this Budget; that's the $461 million we're putting into combat youth suicide and mental health challenges in this country. There's not, I think, a family, a community in this country, that hasn't been touched by this, particularly in rural and regional areas, in remote Indigenous communities, in the suburbs of Sydney. This is this is something that breaks the nation's heart and last night, because of a strong economy, because we've got the Budget back into surplus next year, that means we can have the biggest fight against youth suicide this country's ever seen. I know all Australians are going to back us in on that.
JONES: Good on you, well done and thank you for your time Prime Minister.