Written by

Senator Canavan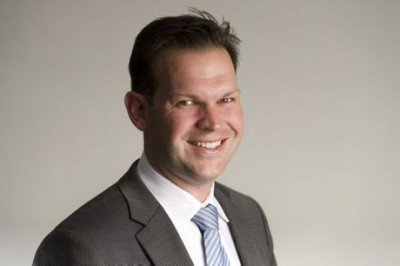 Labor must come clean about the true scale of its plans to destroy resources jobs and end the coal industry in Australia under its so-called 'Just Transition' plan.
Addressing a shed meeting in Mackay this morning with concerned coal industry workers, Minister for Resources and Northern Australia Matt Canavan said Bill Shorten owed the 215,600 coal industry workers of Queensland a full explanation about Labor's plans to end coal mining and coal-fired power.
"Labor wants to create jobs in a new bureaucracy whose sole purpose is to wind up jobs in our coal mining regions," Minister Canavan said.
"Labor has promised to create a 'Just Transition Authority' which would 'have the power to implement pooled redundancy and redeployment schemes for workers in coal power stations and associated mines'.[1]
"The creation of the Orwellian named 'Just Transition Authority' has been referred to in a 'fact sheet' and media release from the Opposition Leader, in the ALP's national platform, and just last week in Labor's uncosted economy-wide climate policy," Minister Canavan said.
"By the sound of it, the 'Just' Transition Authority will be as much about justice as the Democratic People's Republic of North Korea is about democracy."
Dawson MP George Christensen said Labor was making its intention to kill off coal jobs crystal clear.
"This document from Labor specifically lists the Bowen Basin as one of the target areas for their unbelievable hit on the coal industry," Mr Christensen said.
"While it beggars belief that Labor would want to kill off the industry that underpins our economy, both regionally and nationally, there it is in black and white in this Labor policy document.
"We've seen one Labor MP after another, including the Leader, the Deputy Leader and the Environment Shadow, come out and smash the coal industry, and it just goes to show once again that if you vote Labor you get the Greens," Mr Christensen said.
"Bill Shorten must make clear the devastating impact the closure of coal mines would have on Queensland workers and regions like Mackay, Rockhampton and Townsville," Minister Matt Canavan said.
"The Labor party does not seem to care about how devastating a coal market collapse would be for Central Queensland," Minister Canavan said.
"In their climate policy released last week, the Labor party said that they would spend $8.5 million to establish 'pooled redundancy' schemes for coal miners. How has it come to the point where the Labor party, the so-called workers' party, is paying money to put people out of a job?
"In their climate policy, Labor also criticised the Liberal-National government for not agreeing to a 'just transition' clause in the Paris Agreement that would put coal miners out of work. Labor needs to answer do they support renegotiating the Paris Agreement to put coal miners out of work?
"The ALP's national policy platform refers to the Bowen Basin as one of several target areas for the forced transition from coal.  But the Bowen Basin is the main source of the high quality metallurgical coal that is an essential ingredient used to make steel.
"Coal is being exported for record prices.  This year Australia's metallurgical coal and thermal coal exports are forecast to bring in a record $69.8 billion.
"The same national policy platform bells the cat about the sweeping powers Labor wants to give this new Just Transition Authority."
The document also says: 'Over time, Labor will consider the case for the ambit of the Just Transition Authority to be extended to other industries and regions affected by climate and energy policy.'
"This isn't just about one project or one mine. The Labor party wants to get rid of all coal mines and all coal mining jobs.
"The Liberal National Coalition Government backs Queensland resources workers and Queensland's coal mining communities.  We believe there is a strong future for our mining and resources regions and good long-term jobs," Minister Canavan said.
"Only the Coalition will stand up for Queensland's regional resources jobs, while Labor sells them out."
[1] Australian Labor Party 2018, "A Fair Go For Australia", ALP National Platform, p. 79.
https://www.alp.org.au/media/1539/2018_alp_national_platform_constitution.pdf
Labor's Adelaide-based energy spokesperson has shown how out of touch the Labor party is when it comes to standing up for workers, today saying that miners support the Opposition's plans to deliberately wipe out jobs in coal mining regions.
But that's at odds with what the CFMMEU has to say in Queensland.
In response to questions about Labor's planned Just Transition Authority and the extent of its powers to 'develop and oversee pooled redundancy schemes' in mining regions, including the Bowen Basin, Lithgow, the Illawarra and the Hunter Valley, Climate Change and Energy Spokesperson Mark Butler said:
'If Canavan actually talked to coal workers, he would know they are strong supporters of a Just Transition Authority because they want a plan for their future.'

But Mark Butler's comments stand in stark contrast with Stephen Smyth, the Queensland District President of the CFMMEU Mining and Energy Division.
Last month Mr Smyth told a Queensland parliamentary hearing looking into a Greens' bill to ban coal mining:
'The words 'just transition' are thrown around very loosely…the question I have is this: I would like to know what the members I represent in places such as Moranbah, Tieri or Middlemount are going to 'just transition' into.'[1]
The Labor party has abandoned its traditional worker base and is now trying to tell mining communities what's good for them.

In the Liberal National party we do talk to coal miners and their families every day because we live and work in mining communities.  That's unlike the Labor party, which now takes its instructions from the Greens.

Bill Shorten and the Labor party must tell the truth to coal mining regions about the full scale of their plans to end coal mining jobs.
[1] (https://www.parliament.qld.gov.au/documents/committees/SDNRAIDC/2018/13MRGB/trns-ph-5Mar2019-MRGBAB2018.pdf)