Written by

Scott Morrison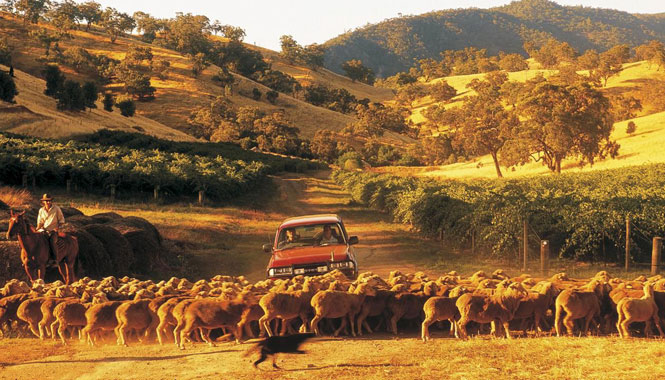 The Morrison-McCormack Government is standing by our farmers and our rural and regional communities affected by drought.
Today we announce further measures worth $57.4 million to ensure our farmers, their families and communities get the support they need as the drought continues.
The Coalition has made drought a national priority. We are investing over $6.3 billion in drought support.
This new suite of initiatives builds on our commitment to establish a $5 billion Future Drought Fund.
We will establish a new restocking and replanting concessional loan through the Regional Investment Corporation to make sure our farmers can bounce back when the rains come. Loans of up to $200,000 will be available with a two year interest free period and no interest accrual.
This will help farm businesses immediately rebuild and restore their business following successive years of financial hardship brought about by harsh drought conditions.
We will progress the recommendations of the Farm Household Allowance (FHA) Review with the agricultural sector, including making the FHA available to farmers for four in every ten years.
We will also make the $5 million farm asset threshold permanent so the FHA is even more accessible.
When our farmers are in drought, so are the small regional businesses that support them. If re-elected, we will deliver $7 million to establish a pilot rural financial counselling service to help small regional and rural businesses with financial planning, mentoring and coaching. 
Around 45 specialist counsellors will be employed in rural communities around the country where drought is having a major impact on local small businesses.
We will also extend the Drought Communities Program to an additional 14 Councils that are facing severe drought. This brings our support to 110 Councils across NSW, Queensland, South Australia, Victoria and Tasmania.
The Coalition's drought plan is backed by a strong record of delivery including:
$266.9 million provided to over 11,200 farmers in Farm Household Allowance fortnightly support payments.
$40 million in additional FHA lump sum payments to about 6,400 farmers since September 2018.
$77 million investment in the Rural Financial Counselling Service – 4,000 farming business are being assisted.
$30 million to support more than 10,000 households in drought areas delivered in cash and vouchers through charities.
$131 million for the Drought Communities Program to deliver local infrastructure and drought relief projects.
$5 million provided to the CWA to support their drought efforts.
$29.4 million in mental health support.
$15 million for 48 projects to tackle wild dogs, pest animals and weeds in drought.
$50 million for on-farm water infrastructure.
$2.7 million for localised weather guides.
A $72 million special drought round of the National Water Infrastructure Fund.
$36.9 million for the Great Artesian Basin to implement a range of immediate and long-term capping and piping measures.
Only the Coalition is standing by our farmers and their communities through the drought. Labor has no plan for drought, no plan for agriculture, and no plan for rural and regional Australia.
This funding is only possible because of the Coalition's strong management of the Budget.


TRANSCRIPT
DOORSTOP WITH THE HON MICHAEL MCCORMACK MP, DEPUTY PRIME MINISTER
EUMUNGERIE NSW
SATURDAY 27 APRIL 2019
E&OE…
SUBJECTS: Our strong Budget for a strong economy; supporting our farmers, Bill Shorten's big new taxes; preferences;
HON MARK COULTON MP, ASSISTANT MINISTER FOR TRADE, TOURISM AND INVESTMENT: Good morning we are here at Eumungerie at the farm of Kevin West and his family who have very generously opened their doors to speak with the Prime Minister, the Deputy Prime Minister and the Agriculture minster today. To tell them first-hand the issues, that is ongoing drought is having to his family and to their business. So I'm very pleased that we could be here today, I welcome the Prime Minister Scott Morrison, Deputy Prime Minister Michael McCormack and Agriculture Minister David Littleproud to the Parkes electorate, the entire half of New South Wales that I represent has been impacted by this drought and it's important that the leaders of our country come out and actually engage and see for themselves what it means for farming families. So Prime Minister than you very much.
PRIME MINISTER: Thanks very much Mark it's good to be here and to Kevin and your family. Thank you for your warm welcome and the opportunity to come and be with you here today. It's good to have Michael and David here with us as well and they'll have a bit to say in a sec.
The first thing that Michael and I did together when I became Prime Minister is we headed out to a part of the country that had been experiencing drought for six years. We went up through Longreach and we went to Quilpie and we went out to the Tully's property. We sat down and it was from that very day to this where drought and standing by our farmers and our graziers and our pastoralists wherever they may be in the country, has been a key priority for the Government that I lead. That of course lead to the National Drought Summit that we had last year and the initiatives that we put in place, whether it's the Drought Communities program, the Drought Fund that we sought to take through the Parliament and sadly was not supported by the Labour Party. When we did that fund, it would go to $5 billion drawing down a $100 million once its established, to be invested in important water infrastructure.
But the reason we stand by our farmers and our pastoralists and our graziers is, where we're standing here today part of the Australian way of life and it's true here just outside of Dubbo, as it is just outside of Julia Creek or Conclurry or down in Gippsland or wherever you happen to be in the country - it's part of our way of life. And you know what? It's a very important part of our economy. Under our Government, 50,000 jobs have been created in agriculture since we came to Government. In stark contrast under the Labor government that preceded us, 50,000 ag jobs were lost. That's what I call a turnaround. That's despite the fact over that entire period we've been dealing with one of the worst droughts we've ever seen across this country.
So it'll continue to be my priority together with Michael and our entire team to ensure we stand by our farmers. That means standing by them right now in the middle of their hardship and their trouble, through the Farm Household Allowance, backing in farmers with income support. Through what have been the angels of this drought, the rural financial counsellors, who have sat down and around the kitchen tables with station owners and others all around the country and helped them prepare and get through these difficult periods. It's the $1 million we've put into each shire and local government areas all around the country in drought-affected areas to keep the money turning in these communities, so you're supporting the hairdresser as much as you are the roustabout. All of these programs that we've been putting in place, the on-farm water infrastructure grants that enable people to be investing to future drought proof.
So you need to do the here and now and stand with people. You need to do the rebuilding and today we're announcing the new loans that will assist with restocking and replanting, loans which will provide interest free periods and no pay back periods to ensure that people can get back on their feet on the other side of this drought. We have to look to the future. But you know the other thing we have to do, is we've got to share with Australians, the real story of the contribution that farming and agriculture makes to our country. I saw the result in some research that was done independently which showed that 40 per cent of children in our schools believed that farming damages the environment. This is a lie that has been told to our kids and we have to correct it. Because in it's most extreme form, it shows up in the aggressive and violent activism that we have seen with people storming farms around this country, attacking the livelihoods of farmers and their families. It's disgusting, it's appalling and that's why in that first week it's not only the Temporary Exclusion Orders that I want to see passed; I want to see that legislation passed that we would bring in that would criminalise this behaviour and make sure that we're standing up for our farmers. It's just not acceptable that people's properties, their livelihoods, their homes, would be targeted as part of a deliberate campaign to bring their livelihood down. This is just deplorable and so whether it's standing with them on that and ensuring we have tough laws or investing in new programmes to help kids understand what farming's all about. I remember the first time when I went up to my uncles station outside of Conclurry at Greenwood. I was 13 years old, turned 13 when I was there actually. It was and eye opener for me and I've never forgot it. Just there in the shearing shed, it took me back to over 35 years ago when did exactly the same thing. I think I did it better the first time, I was a bit more wiry back then. But my point is this; we need our kids and people in our cities to understand. I come from the suburbs of Sydney and I want my kids to grow up understanding what rural and regional Australia is about because we're just one whole country and we need to support each other and we need to hold together, particularly when they're doing it tough. So whether it's our investment in the shows, whether it's our investment in education, whether it's our investment in the concessional and supportive loans for our rural industries to rebuild after whether it's floods up in north Queensland, whether its drought in Queensland, New South Wales, Victoria and South Australia, wherever they need us to stand with them stand with them, we will. On that note I'm going to ask David to run through, the programmes we're announcing today in a bit more detail and I'm happy to take questions about that as well and Michael will be speak.
THE HON DAVID LITTLEPROUD, MINISTER FOR AGRICULTURE: Well thanks PM. Today we take our commitment to the farming families across this nation that have been affected by drought and flood, to just on $7 billion. The biggest risk to that comes on the 18th of May with the Australian Labor Party because they voted against the $5 billion centrepiece of that, the Future Drought Fund that will pay a dividend both in the good and bad years.
To politicise the misery of Australian farmers is one of the lowest political acts I have ever seen. We've got to take the politics out of this. Australia expect leadership, not politics. Our hand is still out and they can help us get this sorted, but today were going further. We know it's going to rain and we know in some parts it has rained. We need to help those farmers recover so were announcing $500 million dollars through the Regional Investment Corporation for loans for restocking and replanting. The first two years of those will be interest free. Year three, four and five will be interest only and the balance needs to be repaid to the end of that ten-year term. This is about giving farmers an opportunity to get back up on their feet, to produce the best food and fibre in the world.
We're also working on the here and now. For those that haven't had the rain, making sure that the Farm Household Allowance continues to be rolled out in a sensible, methodical way with the aid of our rural financial counsellors. Those angels of this drought that sit around the farmer's kitchen table. There'll be $36.4 million put out there to ensure that the $5 million net asset cap remains. We will not be reducing that in any form whatsoever. We've also made sure that the forced sales of livestock is being treated by Centrelink the same way as ATO. That was announced in the Budget. That's a practical measure and that money that's put into FDM, we'll make sure that it's tax free and farmers can use that to support themselves with the aid of Farm Household Assistance. There's also $7 million today towards the Rural Financial Counselling Service to support small businesses, because it's not just farmers that hurt through this. It's also the small businesses, the bricks and mortar in those towns. They're the heart and soul of these communities and they employ in some cases up to one in seven in these small towns. So it's important we support them. So the forty five new financial counsellors for small businesses put around Australia to support those small businesses, to give them a helping hand, to give them some breathing space in support in making some key decisions. It's also important that we understand it will rain and the story of agriculture is a good one. It's just add rain. Agriculture is sexy again, let me tell you there's got to be a quid to be made out here and we're gonna make it. We're going to get these people through it.
We've got to also educate the next generation that this is a very noble profession and one where you're going to make a lot of money if you get on board. So we're also announcing $10 million towards education, iFarms that will go into 80 metropolitan schools, connecting metropolitan kids with their understanding of food and fibre with the agronomy, the hydrology, the technology that's used by our farmers.
We are the cutting edge. We've got the best tools in the world to produce the best fibre and food in the world and our city kids need to understand exactly what that is. Because if there is continues to be this disconnect, we will continue to have these extremes that continue to tear away at our communities. To have family farms where you just seen today where children live, where you have activists come on here and threaten and intimidate them is an unAustralian. If the Prime Minister and a hundred of my best mates stormed a house in Sydney, with our phones, I'm sure the police would be there with handcuffs and take us to the clink. Well, these these farming families deserve the same support. But we need to make sure that we get respect back into society and understand the important role that farmers play.
So this this investment into education is making sure that the next generation value the importance of the Australian agricultural sector to them and their future. But hopefully understand that there's a career pathway for them as well. We're also putting $14 million into the Community Drought Program making fourteen more councils eligible for a $1 million to be put in to infrastructure to procure local materials, local workmen to make sure the money continues to flow through those communities. So this is a whole suite of measures to make sure that not only the farmers get through this and continue to produce the best food and fibre in the world but our regional communities. We want to keep our young people out here and we want to bring our young people home. There's a future in agriculture. It will rain and when it comes we're going to make a lot of money.
THE HON MICHAEL MCCORMACK MP, DEPUTY PRIME MINISTER: Well said, well said David. Young Darcy has delighted us all today feeding stock and kicking up a bit of dust. We'd prefer him to be getting stuck in the mud puddles, but we want a future for young Darcy. We want a future for all the grandchildren here and elsewhere who want a future in farming. Should they choose to go on farms in the future, should they choose a career in agriculture, we want a future for them and we're going to back them all the way. We're going to back farmers around the Parkes electorate. We're going to back farmers across the nation and we're doing that today with this additional drought support. Drought doesn't stop at the farm gate. We all know that. It also affects the towns the villages and the regional capitals. They get affected too and many of the small businesses which aren't reliant on direct agriculture dollars certainly are reliant on indirect agricultural dollars, that flow of money coming through. That's why we're supporting them today with loans as well. We're supporting small businesses across the country. We're supporting a fourteen additional councils for the Drought Communities program and for no better example of that than the Gilgandra Show Society where we'll be visiting a little later on today where importantly there's already a pavilion half built thanks to that DCP support.
Now Mark Coulton has got 18 shire councils and one unincorporated council in his electorate. Each one, of each and every one of those has received money, a $1 million through this important program that has helped generate income around the community that has helped keep employment in the towns. So we're there, side by side with our farmers. It will rain. The Prime Minister and I, David Littleproud and Mark Coulton, we know the rains will come but we have to support these farmers. We are supporting these farmers, but we're all so importantly supporting the small businesses of these areas.
Now Kevin who runs this farm here, 1300 acres, he hasn't even, he told me, hasn't even looked at fertilizer this year. Now that's really worrying. He's hoping that the fertilizer he put down last year when he didn't get a crop, will last this year. But we want our farmers to be able to back themselves and they are, they're the most resilient people in the nation. We want them to continue to be able to do what they do for our nation, growing the very best food and fibre in all of the world. We want the likes of this farm and others besides to continue to do what they do for and on behalf of our people, for and on behalf of people of other nations. But we want them to do it free of activism. We want them to do it free of people telling them how to do it, where to do it, why to do it and when to do it. That's the Joel Fitzgibbon way. We're not going to go down that path. We want to make sure that they also have the support of the Australian community.
The disconnect at times between metropolitan Australia and regional Australia has not been wider ever before. Unfortunately, because of these activists getting out and telling and spreading lies about what farmers do. They are the very best environmentalists. They care for river. They care for country. They have to, their livelihoods depend on it. We will back them all the way and we don't want to nationalize and we will never do that. The Queensland Labor's tree clearing vegetation laws, Bill Shorten wants to do that. They didn't support the Future Drought Fund and shame on them for doing that. But we are putting farmers first. We're making sure that they know that they are and will always be the backbone of our nation.
PRIME MINISTER: Thanks Michael. Well let's start on issues relating to agriculture first and then happy to do with anything related to politics.
JOURNALIST: Could I ask the Deputy Prime Minister, there's a feeling within communities specifically in western New South Wales that the Nationals can't be trusted to manage water. You saw a giant rebuke of that in the state election in March where you essentially lost the majority west of New South Wales with the Shooters and Fishers. How do you regain trust in communities?
DEPUTY PRIME MINISTER: Two seats went the way of the Shooters Party, but the fact is we have always, always supported a good water policy. We are putting $500 million on the table for additional water storage infrastructure and that comes on top of money previously spent. Our $1.3 billion fund to put in more dams, to heighten lengthen and strengthen weirs, to put down more pipelines to put down more business cases to explore those avenues where we can and will develop water storage infrastructure in the catchments where waterfalls and I know that significant -
JOURNALIST: Sorry, did you concede that there is a trust issue with your Party?
DEPUTY PRIME MINISTER:  People can always trust the National Party to do the right thing to show leadership on water. People can always trust the National Party not only when it comes to water, not only when it comes to infrastructure, not only when it comes to farmers, to do the right thing by country communities. We've been doing it for 100 years. We'll go on doing it for decades to come. You look at the strong support that we've shown here today. We've got David Littleproud and Mark Coulton both who sit with the National Party. Both who always put farmers first. I'm glad we've got the Prime Minister here too and you heard him earlier today say that the on very first, the very first day as Prime Minister we went to Quilpie. We went to outback Queensland to talk to farmers, to listen to their stories and then we acted accordingly. We acted responsibly. We made sure that farmers knew we had their back. We were side by side with farmers and we do that through infrastructure. We do that through drought support. We do that through writing off such things as fodder storage and silos on the year of investment. We're backing farmers all the way. We'll continue to do it.
PRIME MINISTER: You raised the right issue on trust though. I mean this election is about trust.
Do you trust me and my team, or do you trust Bill Shorten and Labor, Bill Shorten and Labor who voted against the establishment of the Drought Fund for goodness sake.
I mean on each occasion, when our Government has been tested on these issues - whether it's when strawberry farmers came under attack, or out there in the drought plains of Western Queensland, or when the terrible floods in North Queensland just took away generations of breeding stock and work by families - on every single occasion, we've been there and we've responded. Those communities know we have and they know they can trust us, because they've seen us do it.
But with Bill Shorten, you never know what you're going to get. Because Bill Shorten is in an alliance with the Greens. The same Greens that back these activist protesters storming farms. These same activists who are running around with GetUp! in Queensland, wanting to take away people's jobs.
That's why you can't trust Bill Shorten; just see who he hangs out with. Who he hangs out with the Greens and the Greens are not friends of Australian farmers and they're the ones telling children that they can't trust farmers.
JOURNALIST: Prime Minister, not on drought assistance sorry, just that 40 percent statistic, that's quite extraordinary. What's the source for that?
PRIME MINISTER:  It's an independent report, we're have to get you the details of it.
JOURNALIST:  On drought assistance, PM, one of your Queensland LNP Candidate's, Susan McDonald, has retweeted an article from the Fin Review a while ago, which suggested that government funded drought assistance, is a reward for poor farm management. Is that the honest truth or is that a really insensitive comment. What do you make of those comments?
PRIME MINISTER:  The assistance we provide to farmers is in three stages. There is the assistance to farm incomes - and we've just announced today, that we're making permanent the arrangements we've done around the assets test and arrangements for Farm Household Allowance support payments. They are income support payments and the reason they're there - they're not welfare, they're not, they're not Newstart, they're not those types of payments - these are payments that enable people to continue to do the work that they're actually doing on farms, but they're not able to receive an income, because of the situation of the drought. There's plenty of work that they do. I mean, when people are on Farm Household Allowance, they're here working on their properties, on their farms. They're doing things and this assist them with income support to get through. But then there's things like the on-farm water infrastructure program which is helping them to invest in, whether it's their dams or their [inaudible] or things like this. Or there's the work that we've done to increase the write off rates for silage and storage facilities. That's helping them build for the future for  when things happen.
Things like the Drought Fund, well, that's about bigger picture, longer term big water infrastructure, that is supporting the resilience of the country to drought in the future. One of the most common things that's been raised with me about the drought as I've moved around the country is they say; 'Yes of course we need support right here and now,' so the $1 million to the shires and the councils, that's very welcome, as is the angels of the drought sitting around the kitchen tables, helping with the processing and application forms for Farm Household Assistance - but the one thing they say most commonly and know it's the same for Michael and David, is that they want to see us drought proof for the future. That's why the Drought Fund is so important. That's what it does and Bill Shorten and Labor voted against it.
JOURNALIST:  Thank you. PM, last November you and the Deputy PM stood at Mullon Creek and said the work of Peter Andrews [inaudible] the country, should be, you know, spread out everywhere. Mullon Creek's got a few dollars off you, but what other, what other resources have you put into natural [inaudible' farming, so it can be dotted all around the country, where farmers can learn from it locally? 
MINISTER FOR AGRICULTURE: Yeah look, proudly we only announced the last couple of weeks $3.8 million to the Muloon Institute to prove their science and to spread it right across this nation. We've also put $5 milliom in with ANU to look at improving the ecology around dams. They will also sequester carbon, but also they will improve water quality. But the big ticket in the Budget was a $30 million stewardship fund for biodiversity. This is a huge investment. And I'm going to prove to the Prime Minister and Environment Minister that our farms can only abate carbon, but they can improve their biodiversity and we should pay them a premium for that.
We shouldn't bring in vegetation management laws that'll take away their incomes and then bank that carbon sequestration in the government's pocket and take away to take away the farmer's income. So what I want to do is reward them for their stewardship of their land and improving their biodiversity, whether it be a creek way whether it be a shelter belt, not only get the carbon abatement, pay them a premium for that and then put a certification scheme that is nationally and internationally recognised so that our farmers will command a higher price for the stewardship of our land. We will connect with metropolitan Australians as well, because they'll have great understanding of the provenance of their food and know that if it has that biodiversity seal of approval then they know that our farmers are the best stewards of the land. I know they've already done it, so this pilot will be doing with ANU and NFF - because I just don't want a theoretical university desktop, I want farmers to be involved in this, I want it to have real currency and prove to the government, prove to the world that our farmers are the best environmental stewards of the world and we invest in programmes, in Muloon and others like Landcare and Natural Resource Management Group around this country do. I'm very passionate about this I can tell you, if we get another crack at this next after this next election, that is one of the key signature policies that I'll be pushing through.
JOURNALIST: My question to Michael McCormack, Anthony Albanese has said that if Labor is elected in the federal election that they will have a completely independent inquiry into the alignment of the Inland Rail development. Now both you and Mark Coulton have said repeatedly you don't see any need for that despite the fact that New South Wales Farmers backs it and has backed it very firmly and also despite the fact that this is something that is impacting on farmers in this region and other regions, who are suffering from drought. So has your attitude on these softened at all? If it hasn't, can you explain to us why you don't seem to see the impact this is having on farmers who are already doing it so tough?
DEPUTY PRIME MINISTER: Look, I do appreciate that when you build something like the Inland Rail 1700km from Melbourne to Brisbane it's going to impact on some landholders. I understand that, I come from a generational farming family. I appreciate and understand fully, but we've had independent inquiries, we've had them. We've been talking about the Inland Rail for decades, it's time to get on and build it. That's why I was pleased that the Victorian and New South Wales governments both signed intergovernmental agreements to say let's get on board with this. Let's get on and build this. I was pleased to be at Parkes recently when the last 14,000 tonnes of Australian steel - Whyalla steel, Liberty steel, which means Australian jobs - were dropped off to finish the Narromine to Parkes section. We've also set up, established community consultative committees here in western New South Wales and they are engaging - as they should with local farming communities, with local stakeholders in this project. The biggest beneficiaries of the Inland Rail are going to be farmers and small businesses, particularly here in western New South Wales. I appreciate that if we go and move the line again, it's going to hold the whole project up. It's going to impact another whole group of farmers and a whole group of communities. So we need to get on board, but we need to do it with the least impact possible and we're doing that.
There are some who would want to destroy the whole plan and move it such that we build it on a completely greenfield site. Well, we're using existing corridors as much as we can and we're making sure that we minimise the impacts as much as we can. But a recent CSIRO report completely independent of government acknowledged the fact that the original ten dollar per saving, per tonne, of goods going on the Inland Rail was in fact much higher than that. They estimated that horticulture, post food processing products were actually gonna be saving in $94 per tonne and an average across the line of $76 per tonne. So what a significant saving for farmers. What a significant saving for small businesses here in the west of New South Wales, in the central west and the Riverina I represent. But right up and down that 1700 km corridor of commerce. We just need to get this built. We need to get on, but we will do it in consultation as we always have. As we always have, with farmers with stakeholders who will continue to negotiate and do that.
JOURNALIST: Michael McCormack, can I ask, in Tasmania I understand your Party is preferencing One Nation third, behind only the Liberal Party. Can you tell us, do you support that and why shouldn't voters conclude that the Coalition is having it's cake and eating it too, grabbing One Nation's support on the National side while the Liberals parade 'holier than thou' on One Nation in urban electorates?
DEPUTY PRIME MINISTER: Well, let's be honest about this, the Liberals and the Nationals whilst we're very close, whilst we're very united, are two different parties. We've always decided preferences at a local level, electorate by electorate and we're doing that this time. The fact is – and I know journalists get all excited about preference deals and all these sorts of arrangements – the fact is we start pre-polling on Monday. The fact is I don't get asked too often about preferences, only by journalists. The average punter in the street, to them I say vote '1' Liberals or Nationals. That's the only one. They number every box, you can do it according to your wishes. We'd like you to do it according to the how-to-vote cards that we put out, but the best idea, the best option for anybody who wants good government in this country, is if they've got a Liberal member in in their electorate, then vote '1' Liberal and if they've got a National Party member or candidate, put '1' next to the National Party person's name. That's the best outcome for government in this country, we've been a good government, we're going to continue to be a good government.
JOURNALIST: Where will UAP candidates be placed on the National's how-to-vote cards? Clive Palmer's Party?
DEPUTY PRIME MINISTER: Well I think what we need to think about here is, where the Greens and Labor candidates going to be, or more to the point -
JOURNALIST: That's not my question.
DEPUTY PRIME MINISTER: Well I appreciate that, but UAP will be above Labor and the Greens. It depends on the seat, but the UAP represents far closer things in connection with the people that we serve than the Greens and Labor ever will. I mean look, Labor have opposed the Drought Future Fund that we've got in place. The Greens, well, they want to change the way farmers do things and indeed our nation's way of life. We will never support that but we do support good government. We do support lower taxes. We do support more jobs. That's what the Liberals and Nationals do.
JOURNALIST: Do you support not paying workers?
DEPUTY PRIME MINISTER: You've gotta pay workers.
JOURNALISTS: [Inaudible]
JOURNALIST: Should Clive Palmer, given he's spending $50 million in advertising, pay the $70 million back to the Commonwealth plus the $7 million he owes to workers? 
PRIME MINISTER: Clive Palmer is making his own statements on those matters. But let me just reinforce something Michael said; after you've voted Liberal or voted National, the choices after that get pretty thin. That's why we think people should vote Liberal and should vote National. You've got to fill out all the numbers on the ballot box and so it's really important that we encourage people to lodge formal votes. But the truth is in all seats around the country where the government is running then the preferences don't get distributed. But John Howard said this yesterday, you know, the honest truth is Labor and the Greens present a far bigger threat to the Australian economy and people's jobs than the UAP does, that's just a simple fact. That's one of the reasons why the UAP have decided that they will want to preference the Government because they believe, rightly in my view, that Labor's $387 billion worth of higher taxes will be damaging to the Australian economy.
So if the issue is a question about workers, well workers are going to be better off under a Liberal and National Government than they would under a Bill Shorten-Labor-Greens government. That's the choice see, this election is not a choice about independents or minor parties ultimately. It's a choice whether you want myself continuing as Prime Minister after the next election, leading a Liberal and National government with Michael? Or do you want Bill Shorten and the Labor Party hip-tied to the Greens, answerable to the Greens on everything from native vegetation, to carbon emissions reductions policies and all of those sorts of impacts on the economy which Bill refuses to still explain.
So there is a choice at this election. I've got to say, after you've voted Liberal or National, the choices after that are very thin. If you vote independent, you'll be supporting a Labor Government –
JOURNALISTS: [Inaudible]
PRIME MINISTER: We're for a strong economy, jobs and essential services funding at record levels.
JOURNALISTS: [Inaudible] Labor didn't support the Drought Fund but they also didn't support the Building Australia Fund being transferred to the NDIS. Then when you tried to put up the Drought Fund, they accused you of stealing that money from the NDIS despite saying all along they [Inaudible]. It seems like fairly naked politics on behalf of the Labor Party on both drought and the NDIS?
PRIME MINISTER: Well the Labor Party don't support farmers. They don't support pastoralists, they don't support graziers. How do I know that? They want to take the Queensland Government's native veg laws and lock up people's land, lock them out of their own prosperity in the future. They voted against the Drought Fund that actually provides long term security and long term planning to build drought resilience into the future, for generations. They've opposed that. So if you look at the record - they can say all they like - but if you look at their record they don't have a record of support under this leader of the Labor Party, under Bill Shorten they haven't got a record of support. You know they walk around a lot, but they don't actually stump up when it matters. It's important that our leaders stand up for our farmers, for our graziers, for our pastoralists and that's exactly what our Government is doing.
As I said, 50,000 agricultural jobs lost under Labor when they were last in government. 50,000 agricultural jobs gained under our Government. That tells you a lot about where we put agriculture in our priority. It's been my top priority ever since the day I came into the job and it's important that all Australians come together to support our farmers. They can always expect that from a Liberal and National Government.