Written by

Scott Morrison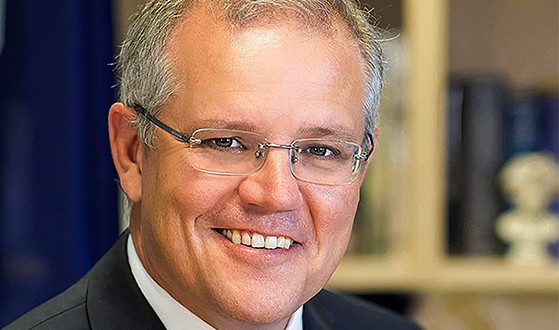 A re-elected Morrison Government will invest up to $1 billion to increase our defence capabilities by building three naval vessels in Henderson, Western Australia – two mine warfare support vessels and a hydrographic vessel. 
This will ensure we maintain the 1,000 new jobs created to support continuous naval shipbuilding in West Australia and boost the state's economy. 
Prime Minister Scott Morrison said the Australian Defence Force would continue to receive record funding to keep Australians safe.
"I want to keep Australians safe and secure, while ensuring our economy is strong," Mr Morrison said.
"Our Government is investing more than $200 billion in Australia's defence capability over the next 10 years – the nation's biggest investment in Defence in decades.
"This commitment in West Australia adds to the 31 minor war vessels already being built in the state - built in Australia, by Australian workers, with Australian steel – in stark contrast to Labor, who committed to build no naval vessels in Australia."
"We're backing the West with our commitment to make WA a home of continuous naval shipbuilding in Australia and the Henderson precinct is crucial to Australia's defence capability."
Our plan to construct two further mine warfare support vessels at the Henderson shipyard precinct in West Australia is part of our new mine warfare strategy.
We will bring forward the replacement of the Huon-class mine hunters from the 2030s to the mid-2020s, as part of our new Maritime Mine Countermeasures Program (to be known as SEA 1905).
Over $1 billion has been allocated for the Defence Integrated Investment Program to deliver the full scope of SEA 1905, including the building of the two mine warfare support vessels and investment in new mine countermeasure systems. 
We are also committed to constructing a hydrographic vessel at the Henderson shipyard precinct.
This vessel is part of our Hydrographic Data Collection Capability project (SEA 2400).  As part of this project, we will build and acquire a Strategic Military Survey Capability to undertake strategic collection of maritime environmental data as part of the military survey function.
First pass approval of this hydrographic military survey vessel is expected in fourth quarter 2019, with the build commencing in the early 2020s, at Henderson.
We believe West Australia is strategically important to our nation's defence, facing the Indian Ocean and as a gateway to our west and north.
Under the Coalition's massive $200 billion defence capability investment over the next decade, West Australia's defence industry is booming, supporting investment and creating jobs. 
WA is home to over 6,400 Defence personnel and has a number of key bases, including Fleet Base West, HMAS Stirling, Campbell Barracks, RAAF Base Pearce, RAAF Base Learmonth, RAAF Base Curtin and the Harold E Holt Communications Station.
WA is home to ongoing upgrade and sustainment work for our existing maritime fleet, including:
Upgrades to and maintenance of the ANZAC class frigates at Henderson, valued at over $300 million in 2019-20.
The Collins class submarine sustainment program at Henderson, valued at around $331 million in 2019-20
Collins class submarine upgrade works at Henderson, valued at around $87 million in 2019-20.
The Coalition is also investing around $1.5 billion on infrastructure associated with our expanded maritime fleet and shipbuilding in WA, including:
$367 million for the redevelopment of HMAS Stirling to modernise essential infrastructure.
Under the Coalition's Local Industry Capability Plan pilot, 100 per cent of sub-contractors on this project are from the Perth and Rockingham region, representing around 2,000 workers, with over 5 per cent indigenous participation.
Around $300 million for the development of the capability centre to support training for the new Arafura class offshore patrol vessels and Hunter class frigates.
Around $200 million for infrastructure to support Navy's new replenishment vessels.
Around $670 million for the development of infrastructure in support of the Hunter class frigates at HMAS Stirling.
Next year, the Morrison Government will have restored this nation's investment in Defence to two per cent of our GDP.
This record investment creates tens of thousands of highly-skilled, high-paid jobs around the country and creating a sovereign industrial capability that can support our Defence forces for decades.
When Labor was last in government, it made similar commitments - until it's economic mismanagement caused it to slash over $18 billion from Defence, causing Defence investment to fall to just 1.56 per cent of GDP – the lowest level since before the Second World War.
Labor delayed 119 Defence projects, reduced another 43 projects, and cancelled eight projects altogether. This placed our security at risk and the loss of thousands of defence industry jobs across the country. Labor's mismanagement created their naval shipbuilding 'valley of death'.
By contrast, the Coalition Government has made over 173 project-related decisions since the release of our 2016 Defence White Paper: we're getting on with the job of delivering the equipment and facilities our Defence Forces need, and supporting tens of thousands of new high-skill, high-paying Australian jobs.
To keep Australians safe and secure, we need to keep our economy strong. Only the Morrison Government can be trusted to keep Australia safe and secure.