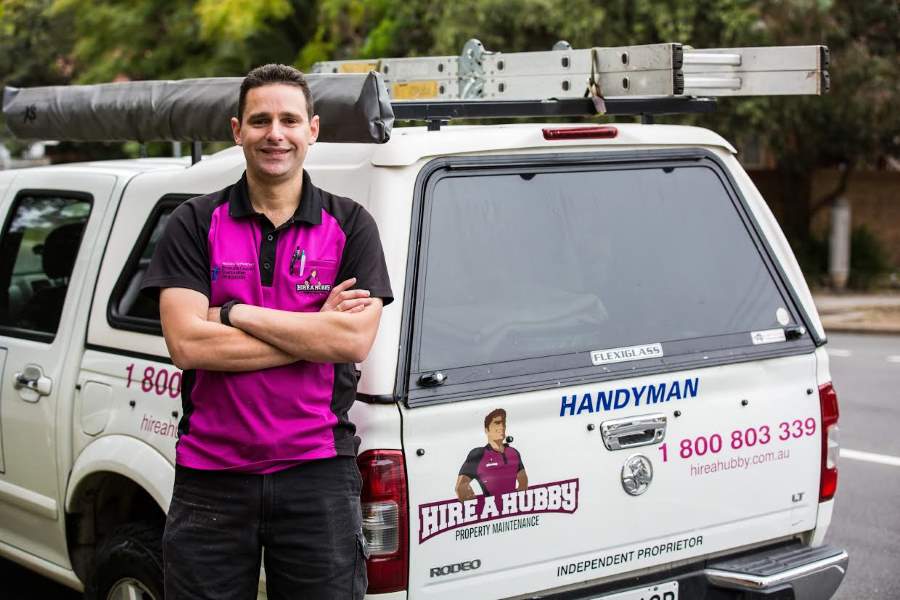 With the property market softening in many parts of Australia and fairy tales of knock downs reaching well above the reserve now a rarity, there has never been a better time to ensure home owners have a well presented property to ensure they get the very best price for their property.
For Hire a Hubby, Australia's largest handyman franchise, more and more Hubbies are now playing a critical role in helping home owners present a house that's inviting from the street right through to the back fence.
Rob Watson, Hire a Hubby from Sydney's Gymea said 'prep for sale' is now a crucial part of his business: "Initially we were getting called in to make some important repairs and spruce up the house with high pressure cleaning but we now find ourselves completing larger scale renovations that ensure the house is absolutely looking ship shape by the time it goes on the market."
Most recently, Rob completed work on a property in Grays Point that had been rented for 10 years and had seen better days. Works on the property included repair to walls, kitchen and windows; painting the entire house inside and out; replacing some carpets, restoring the fireplace and installing a backyard water feature; replacing rotted decking and a general clean-up of the outside areas.
"By the time we had finished, the customer had spent $18,000 on the transformation. The house sold before auction at $130,000 higher than the original appraisal of the property," said Rob.
Tracey Fenwick from Newton Real Estate believes its vital home owners invest in the prep for sale process. "By having a well presented property the buyers can feel comfortable making a decision. There are no distractions."
A recent survey revealed[1] at least 40% of Aussies have gone through the process of preparing their house for sale. Of those who sold their homes, 67% increased the value of their property through the prep work they did on their house
Brendan Green, Hire A Hubby CEO has seen the number of 'Hubbies' assisting the sale process skyrocket: "It's a big job getting your house ready for sale and the process can be frantic. Timelines are tight and there is a lot to be done so you need people you can trust who have a broad cross sections of skills to be able to project manage many tasks that need to get done – and fast. That's where Hire a Hubby comes in."
With 100% workmanship guarantee, public liability insurance and full police checks, Hubbies also offer Aussies looking for a helping hand reassurance the job will be done right and in a professional manner.
"As Aussies become less likely to fill the tool shed and throw on a tool belt, we only see the demand increasing for quality handyman skills," said Green.

[1] Pureprofile survey, 2015, 1040 respondents aged 18+