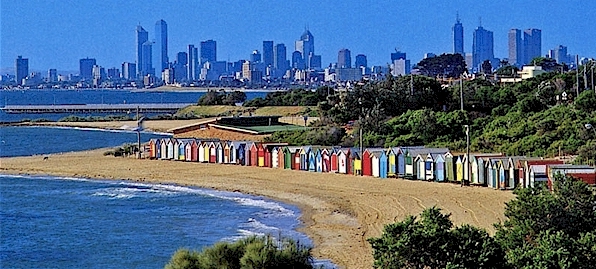 As Melbourne heads into winter, the north of the city is running hot with strong auction volumes, sales and price growth.
New REIV data shows that the outer north is especially solid - Craigieburn is leading the way, with auction volumes increasing 45 per cent and sales up a significant 88 per cent over 2015 figures.
In the year-to-date,126 homes have sold under the hammer in the outer Melbourne suburb, up from 67 for the same period last year. Craigieburn's median house price has also increased, up 10 per cent over March 2015 to $417,000.
Growth has also been recorded in South Morang, with auction volumes up 62 per cent and annual house price growth of 7.4 per cent to a median of $458,500. Higher auction volumes delivered strong results for vendors in the suburb, with 56 homes selling at auction this year – a 93 per cent increase over 2015.
Other areas performing well at present include Epping and Thomastown, along with Roxburgh Park.

REIV Chief Executive Officer, Geoff White, said growth in Melbourne's north was being driven by buyers seeking affordability.
"These up-and-coming suburbs in the city's north are relatively affordable and offer buyers great value for money," he said.
"While Melbourne's south-eastern suburbs saw some of the strongest auction volumes and price growth last year, buyers are now looking at alternative areas of Melbourne."


MELBOURNE'S TOP AUCTION/SALES SUBURBS:
CITY'S NORTH (YEAR TO DATE)
TOP SUBURBS: MELBOURNE'S NORTH

 

AUC 2015

AUC 2016

SALES 2015

SALES 2016

AUC CHANGE

SALE CHANGE

MAR Q 2016 V MAR Q 2015: PRICE GROWTH

MAR 2016 MEDIAN HOUSE PRICE

CRAIGIEBURN

108

157

67

126

49

59

10.0%

$417,000

SOUTH MORANG

52

84

29

56

32

27

7.4%

$458,500

BRUNSWICK

116

145

87

110

29

23

11.0%

$915,000

EPPING

108

130

76

88

22

12

9.5%

$455,250

ROXBURGH PARK

22

39

14

28

17

14

2.4%

$387,500

THOMASTOWN

78

91

62

67

13

5

5.7%

$498,250

COLLINGWOOD

30

40

23

35

10

12

17.4%

$905,000

MERNDA

13

20

5

12

7

7

6.9%

$427,000