Written by

Paul Bird REIV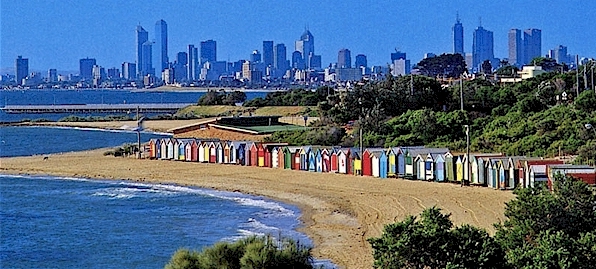 Homebuyers priced out of their preferred area in the current market need not despair – buyers can buy their dream home in a neighbouring suburb for a fraction of the price.
New REIV data shows there is a significant difference in the median house price of multiple adjacent suburbs across the state, despite similar characteristics and amenities.
Buyers priced out of the desirable inner Melbourne suburb of South Yarra - where the median house price is $1.7 million - can purchase in neighbouring Cremorne (separated only by the Yarra) for $700,000 less - one of the city's highest price differences.
In the north west, half a million dollars separated Essendon and neighbouring Pascoe Vale South. Buyers locked out of Essendon's $1.3 million median are able to get a foothold on the property ladder in bordering Pascoe Vale South for $791,250.
A similar price difference was also seen in West Melbourne, where buyers priced out of the $1.26 million suburb can purchase in nearby Footscray for a median of $742,500.
With a median house price of $850,000 Notting Hill was also a more affordable option than nearby Mt Waverly where buyers needed $1.3 million to get into the market – a 70 per cent difference.
Further from Melbourne, buyers looking for a home along the peninsula could save $240,000 by purchasing in Mornington rather than Mount Eliza.
At the more affordable end of the spectrum, buyers looking in Melbourne's western suburbs can save up to $60,000 by purchasing in Melton rather than Melton West.
REIV CEO Geoff White said there was still value to be found in these traditional 'bridesmaid' suburbs.
"In the past 18 months we've seen significant capital growth in what have always been these neighbouring suburbs. Buyers are increasingly looking for value and these new growth areas continue to offer that as well as first class amenities," he said.
"The ripple effect is pushing up the price in these suburbs, which remain considerably more affordable than their neighbouring counterparts.
"For buyers priced out of their chosen area, it's worthwhile looking at next-door suburbs which may offer similar lifestyle and amenities without the premium price tag."

Buyer's agent insights

Jeff Grochowski, the principle of Accrue Real Estate in South Melbourne advised buyers to burrow down within Melbourne suburbs when selecting a property for tax minimisation purposes.

"All streets are not the same. Historically, certain streets within suburbs perform better in terms of capital gain, than other roads that might be nearby. Deal with a real estate agent who has your interests at the forefront, to obtain details of property sales data going back for many years."