Written by

Editor on duty
Before you can move into a new home, you usually have to sell your current home first. There are many steps involved in moving and in selling your current home and buying a new one. It is a great deal to take in for sure. One of the trickiest parts of the process is getting your current home ready for sale. The reason it is tricky is that you usually need to do some fixing up, repairs and rearranging to make your home more appealing to buyers. Of course, it is tricky because you don't really want to have to spend money fixing up your home if you aren't going to be there any more to enjoy it. However, the important thing to remember, is that spending a little extra and taking some time with your home can not only help you sell your home quicker, but you can usually sell it for more to make up more than the difference on what you spent. One of the best things you can do is help your home make that great first impression and update the curb appeal of your home. Here are 10 ideas for curb appeal updates and improvements we found on Pinterest: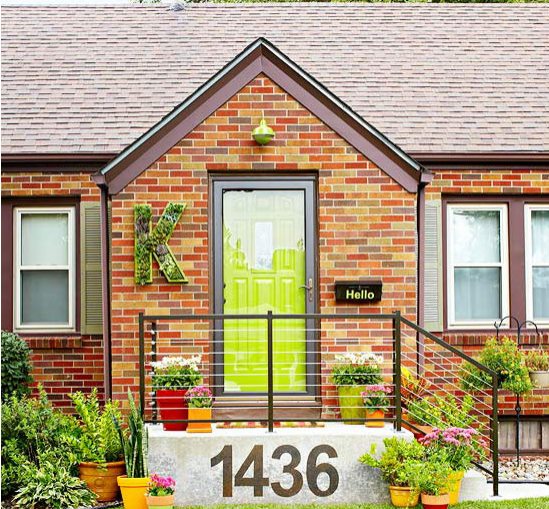 This design really shows off the front door and is very welcoming. Instead of the number small on the mailbox, it is big and proud right on the front. That gives you the chance to put "hello" or "welcome" on the mailbox. The pop of colour on the front door is accentuated by the colour carried through in the flower pots. All of the landscaping in this case looks easy to achieve by just buying pre potted plants and flowers which is great if you don't have a green thumb.
Hide Eyesores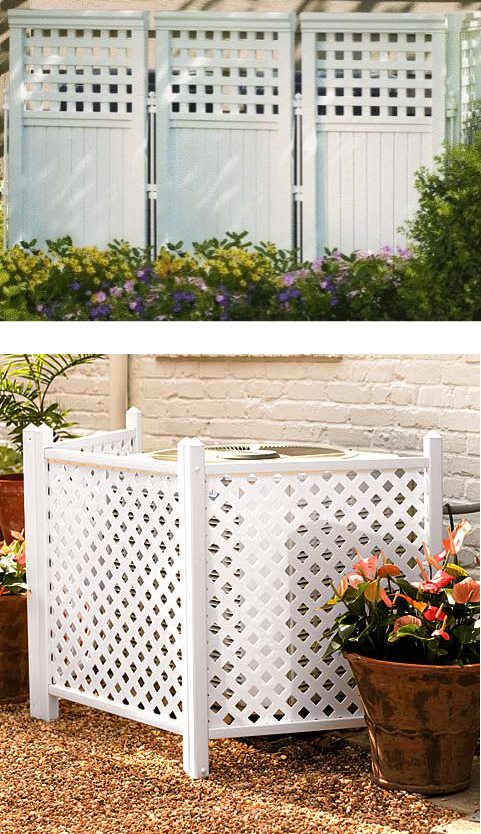 Hiding away the garbage cans and air conditioner unit can really help add to the curb appeal. No one wants to see those eyesores anyhow.
Camouflage the Electrical Box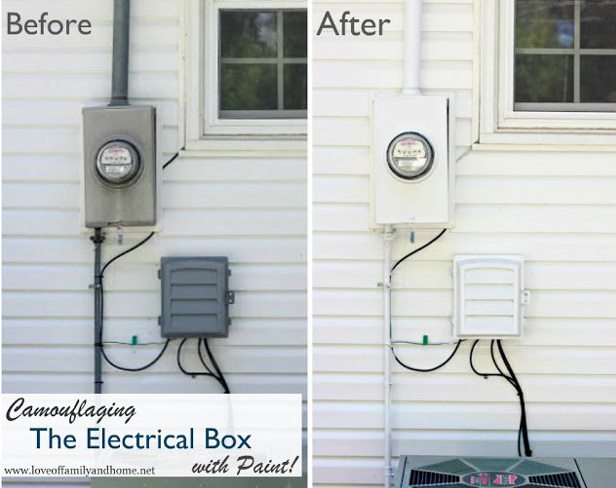 Along the same lines as hiding the garbage cans and air conditioner, you can camouflage the electrical box by painting it the same colour as your house exterior. This does away with one more eyesore and is a very easy fix.
Hide the Garden Hose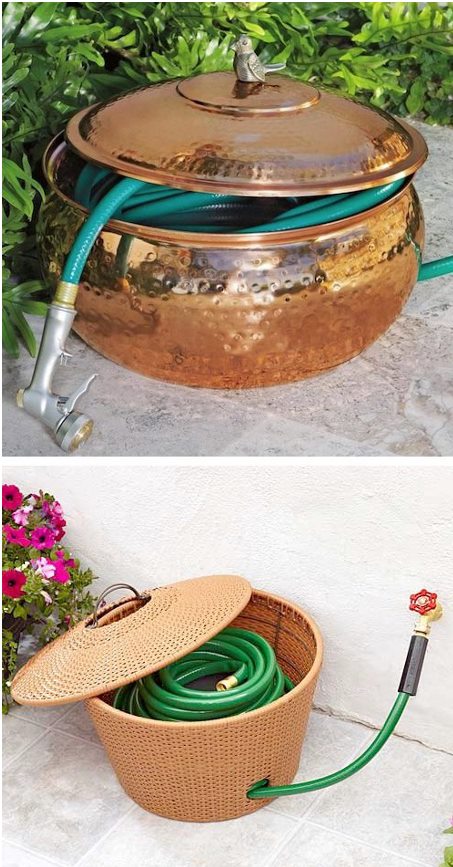 Another thing you can easily hide away is the garden hose. This also gives you a place to keep it out of the way and always easy to find.
House Number Flower Pots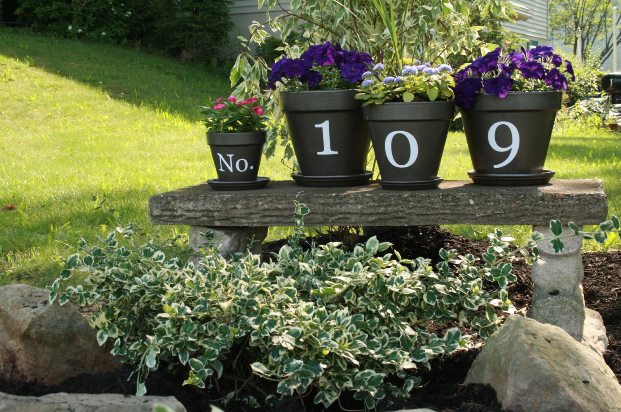 If your house number isn't on your house or it isn't easily seen, you can fix that in a cute way with the house number on some flower pots.
Fake Garage Windows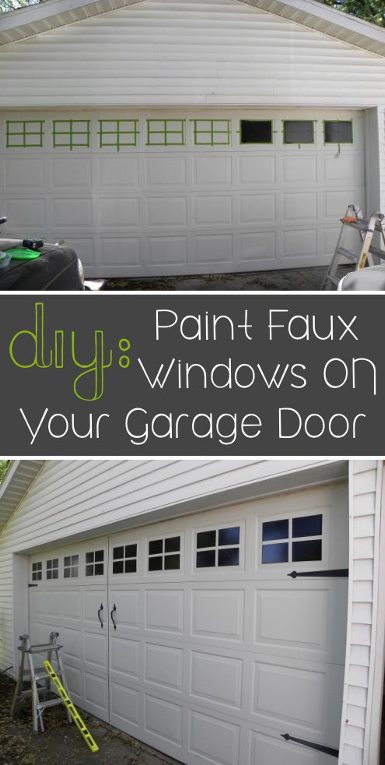 Your garage will look like a more inviting place once you paint these fake windows at the top. This is a fun project that is easy, doesn't cost a lot, but the result is great.
Add Landscaping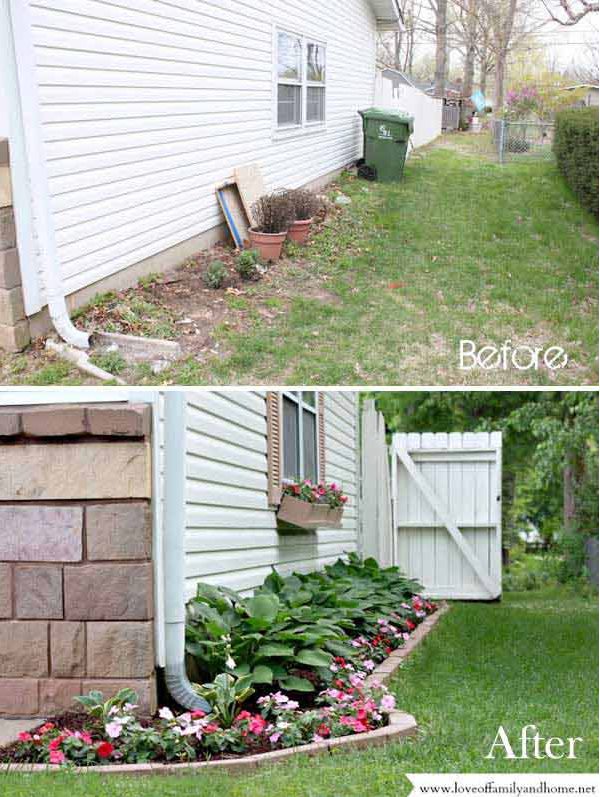 When you think about curb appeal, probably the first thing that comes to mind is landscaping. You can see here what a huge difference even a little corner of landscaping can make when it comes to the curb appeal of your home.
Window Boxes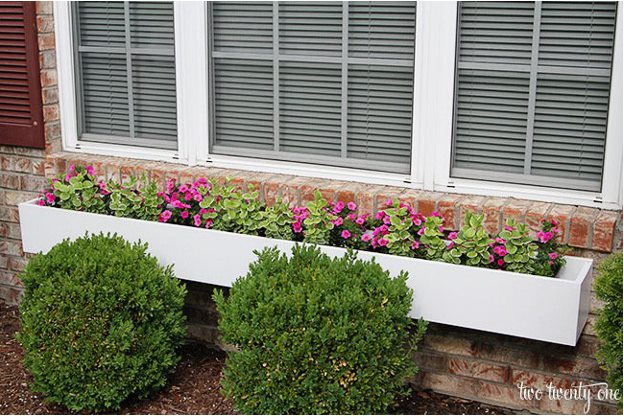 Even if you don't want to do a big landscaping job, you can just add a window box to really help the aesthetic of your home.
Update the Mailbox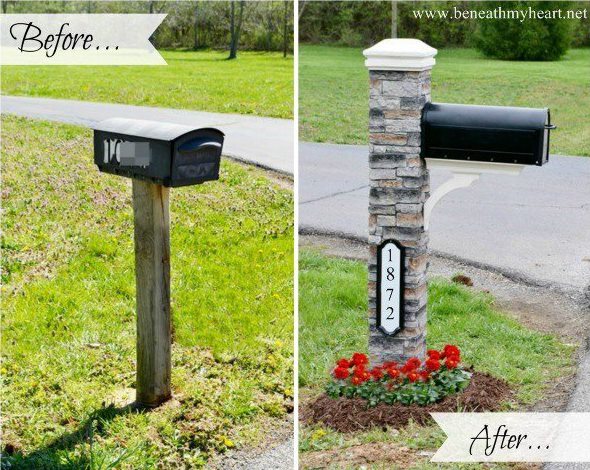 As you can see here, a simple change like a mailbox can really add to that good first impression. The new mailbox looks much nicer and the added bed of flowers doubles down on the deal making it look much more welcoming.
Summary

We hope you loved our curb appeal ideas. Remember you can even use some of them on your new home when you get that extra money for sprucing up the front of your old home and end up selling it for more money. Some of the simplest fixes to the appearance of the front of your home can result in a faster sale and a return on your investment too. Remember to book your moving truck rental with
Budget Trucks
early to save money too and ensure that the right size truck is ready for you when you are ready to move.