Written by

News Feature Team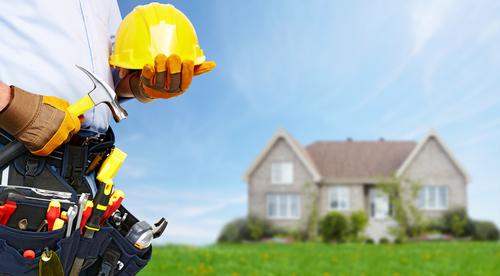 The Australian property market is slowly growing in most major cities, with some suburbs rocketing ahead of others. This means that now is the time to start fixing up your house in preparation for selling in the next few years, and that can mean a lot of work for little gain if you don't know how to maximise your profit.
These days, the quality of a house can mean quite a bit to the right investor, whereas before the location was most of what mattered. While there are some things we can all agree on, such as investing in Ziptrak blinds, there are others that need a little more explanation as to how and why they affect the sale price of your abode. To fully explore the ins and outs of increasing the value of your home, we've written up 6 tips to reach that goal.
Outdoor Areas
When working on the outside of your home, it's important to remember that this is the "first impression zone" of your house. When arriving at your property for an auction, the face of your house is the outdoors and, if it doesn't wow your audience, you are less likely to sell at your asking price.
Increasing the value of your home by revamping your outdoor areas is the first step to an increased sale price, and it can be as simple as filling your half empty garden beds with colour-coordinated flowers that suit the colour of your house.
Electronic Features
Making an electronic feature as part of your house can drive the price up, especially if it is installed professionally. Things like sound systems, lighting systems, or security systems can make your house more desirable to potential buyers, and a subtly installed sound system can allow for great hosting opportunities in future. Creating a difference between your home and others that are on the market is the key to getting a quick sale, as your house will stand out in your potential buyers minds.
Kitchens
Kitchens and bathrooms have been listed as the two main things that buyers look at when inspecting houses, which makes them hugely important when it comes to renovating or fixing up the kitchen you already have. An aged or clearly dated kitchen should be given a whole new set of appliances and new furnishings, such as tiles or benchtops. This will give a newer, fresher look to your house and make your buyers more interested from the outset, likely resulting in a faster sale.
Bathrooms
Bathrooms, as mentioned with kitchens, are hugely important in the eyes of a buyer. A modern bathroom can be instantly recognised over aged ones, and a bathroom from an era otherwise considered unstylish can bring down the overall feel of any house.
Retiling a bathroom and installing a new shower in your bathroom won't break the bank, but it can add a lot of value when combined with a revamped kitchen and a properly sculpted outdoor area.
Renovations
Adding rooms to a house in major renovations is a way to add serious value to your house, turning a three bedroom house into a four or five bedroom house can add potentially tens of thousands of dollars to your house valuation, making it a worthwhile investment in the long run.
Painting
Repainting your home can be tedious, but when it comes to breathing new life into your home it is one of the easier options. A few cans of paint and a few weeks of cluttered living can make your walls look fresh and brand new, aiding in the final sale price as well as the overall feel of your home.
With these tips in mind, your home should enter and leave the market with relative ease and speed, making it a worthwhile time investment.