Written by

Tess Sanders Lazarus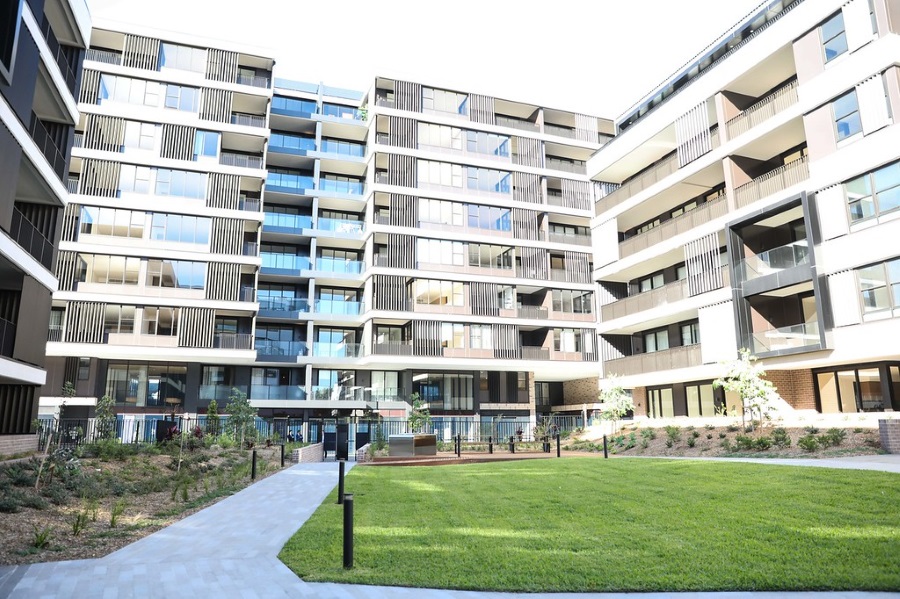 Greenland Australia this week celebrated successful settlement of its latest residential project, Leichhardt Green, welcoming its first residents to the newly completed 287 apartment development, one of the first significant urban re-fill projects of its kind in Leichhardt. 
The celebration took place at Leichhardt Green and was attended by new residents, politicians, the Managing Director of Greenland Australia, Mr Sherwood Lou and Managing Director of Richard Crookes Constructions, Mr Jaimie Crookes, among others. 
With over 100% of the 200 apartments in Stage One already settled, residents have started moving in and already enjoying the convenience of being so close to the heart of Leichhardt. The remaining apartments in Stage Two of Leichhardt Green will commence settlement in the coming weeks. 
New resident to Leichhardt Green and participant in the celebration event, Alex Zeng today said "my fiancé and I are thrilled to have purchased our first property at Leichhardt Green. When we were first taken to Leichhardt Green, we really appreciated the urban feel of the design. We really liked the choice of colours and the usage of the brick exterior as part of the design." 
"It got better as we entered the apartment to inspect. We noted that great care was taken in designing and aligning both the exterior and interior of the apartments. For the interior, there were several key factors that were important to us and Leichhardt Green offered all of them," Mr Zeng added. 
"We wanted large windows and balcony doors to allow plenty of light, wooden floors for the living areas and spacious open areas. Since moving in, it has been a very comfortable experience and my fiancé has made the apartment look amazing with her decorations and great taste. 
"We are really looking forward to a long future here. It only takes me a few minutes walk to get to the train station and I am in town ready to work in around 20 minutes." 
Designed by award-winning architects, Bates Smart, Leichhardt Green offers residents village-style living with lush landscaped gardens covering more than half the development, a lap pool, as well as a carefully curated mix of retail on the ground floor.
Located near the centre of Leichhardt, it's close proximity to an already established and well-connected community was a key factor for many purchasers, particularly those wanting to be walking distance to a train station. 
Greenland Australia Managing Director, Sherwood Luo, today said "Greenland is proud to welcome its first residents to their new home at Leichhardt Green. This project is a prime example of our company's commitment to delivering well-designed apartments in locations that already offer the services, amenity and sense of community that residents desire."
"It is very rewarding to see the site of a former factory in such a key location, so effectively transformed into a new urban precinct that connects with the local neighbourhood so seamlessly." Mr Luo added. 
Settlement of Leichhardt Green is a milestone worthy of celebration for Greenland Australia, as its marks the successful completion of its third Sydney project, following the Primus Hotel in the CBD in 2015 and Lucent in North Sydney in 2016. Greenland Australia is also looking forward to settling its next project, Omnia at Potts Point, later this year.