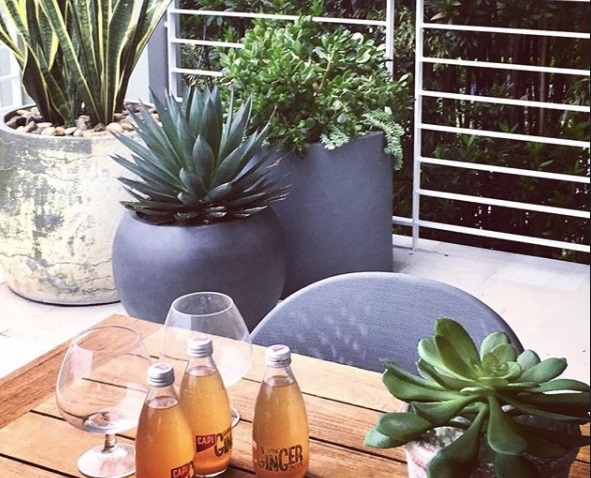 Any new project in the garden will always give a greenthumb a lot of excitement. Whether they've moved into a new home, want to develop an existing garden, or even have an old garden design they just want to makeover! If it's green and outdoors, it'll make a garden fan happy.
But many people don't know that 'not all gardens are made equal'. And that beyond the initial appearance, there is a number of factors that should be consider when looking to a new garden design? It's true, and the difference between getting it wrong and right can really impact overall satisfaction with a green space. So, let's look now at the 5 essential steps for great garden layout.


1.  Know the space
Every great garden layout must begin with an understanding of the green space. This goes beyond appearances alone, and requires an understanding of a variety of factors like the cardinal direction the garden faces, and the amount of sunshine it receives annually.

Also aspects like the composition of the soil, its age, and even an awareness of local wildlife in the area. Just like planting a tree, it's essential to ensure the roots of a garden design have a strong foundation to grow from.
2.  Define the budget


Once there's have an understanding of the space, it's time to define the budget. Good garden design can be achieved at a range of price points, but there does need to be harmony between expectations and resources. That way it can be ensured the budget will cover the total garden design.

Doing this not only avoids the challenges of overspending (or underspending) that results in a less-than-satisfactory outcome, but also guarantees a smoother process overall as the project avoids any stop/start dramas that can come with a poorly planned budget.
3.  Identify favourite plants and features


Once one 'knows the space' and have a budget in place, the fun can really begin! Creating a new garden design is a serious project, but should also bring with it some joy and anticipation.

Many Australians who get to this stage like to keep a scrapbook - whether a classic one with real ink and paper or
the more modern equivalent of Instagram
- and really delight in finding plants and products that will bring to life their garden design. This step is always a pleasure to go through.



4.  Recognise what is possible


Once all the fun has been had with step 3, it is then important to take a deep breathe and reflect. By no means should this stage damper enthusiasm, but like how a trolley at the supermarket can fill up with things that aren't really needed, taking a step back to review the list is good.

This is especially because one can quickly find many plants and products that are great as standalone features can clash if included with others. Sure, growing an oak tree may be a wonderful idea, but if that part of the garden is also going to include a bed of sunflowers? Long-term that combo won't work, and will quickly leave a person frustrated by a garden design that's delivering patchy results.
That's why it's actually really important too..


5.  Seek expertise advice


One of the best things about designing a green space is the chance to inject an individual's personality into it. A garden that features plants that loved, plants someone has always wanted, and then maybe some goodies discovered in the process of designing a garden. If you are looking to enhance your yard with incredible large fountains with pools, you can associate with OutdoorArtPros.com to aesthetic design your home and yard.


This feeling is a tremendous one, and its important to embrace it. Whether your home includes a balcony, rooftop, courtyard, or a larger front or rear garden, it deserves a garden that blends your personal style with the architecture of your home. Using a professional landscape designer Like Brian Fuller at
Leaf Stone Water
means having a garden design that matches your personality and lifestyle.

Brian believes every garden is at its best when it blends personal style with timeless design. A garden that is great by itself, and also exists in harmony with the the architecture of the home.
Conclusion
A great garden design requires pursuing each of these 5 steps individually, and takes a little bit of time and planning. But just like a great garden is the collection of many features in one, but following these steps one by one it's certain a terrific result will be seen at the end.

By knowing the space, defining the budget, identifying what's desired, being prudent about what's possible, and seeking expert advice to cap it off, there are the stepping stones to walk down the path of garden design. One that will be a pleasure to travel through, and very satisfying at the end.