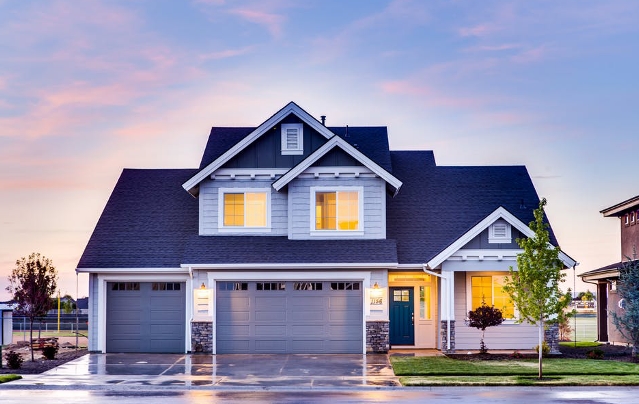 Moving to a completely different area can be incredibly exciting and the start of a new chapter in your life, but it can also be intimidating as everything will be completely unfamiliar. People tend to fall into habits in their life from the local shop that they visit through to what they do on the weekends, but this will all be different when you move to a different region. In order to make the most out of the move and to hit the ground running, there are a few things that you should always be aware of before starting this chapter in your life.
Change of Address
One of the first things you have to tick off your moving checklist will be to make a list of every place and company that you need to tell that you are moving home and provide them with your new address.



Employment Opportunities
If you do not have employment lined up prior to moving, be sure to do some research online to look at local job vacancies to see if you will be able to find work quickly and try to set up a few interviews early on. Moving can be pricey, and the area could be more expensive than where you have previously lived, so it is important to do your homework so that you can quickly start earning and enjoying your new home. If you are struggling to find work, try reaching out to a local job centre or temping agency to land employment.
Familiarize Yourself With The Area
If you are unable to visit a new place before making a move, take the time to familiarize yourself with the geography of the area beforehand. The quicker you can get your bearings, the quicker you will feel at home and confident when exploring. When you arrive, take regular walks to various neighbourhoods to connect different areas in your mind so that you can quickly learn the lay of the land.
Cost of Living
The cost of living can vary drastically depending on whereabouts you live. Without researching beforehand, this could either be a nasty shock or a pleasant surprise. Take the time to look online at the price of various important goods and services, including groceries, transportation, healthcare, household supplies and recreational activities. This will help you to establish a budget so that you can live within your means when you first arrive.
Meet the Neighbours
One of the first things that you should do when moving is to visit the neighbours. Meeting new people can be difficult in a different city, but it is easy to meet your neighbours, and you may find them to be hugely helpful in this challenging time whether it is advice or help you to move in. Be sure to ask them about the neighbourhood, where the best places to go are and any other advice that they might have about living in the area.
Local Stores
Everyone needs to have local shops nearby, so be sure to research places nearby to your home so that you know where to go when you need groceries or anything else. There may be a few different options and, in this case, it is best to visit them for yourselves and make a decision based on your personal preference.
Services
It is also important to know where your local services are located and how to contact them. This should include hospitals, the police station, and fire station, as well as schools (if applicable), bus stations, train stations, etc. It can also be helpful to identify local services including a mechanic, an experienced vet, a lawyer with years of experience and a fitness centre.
Commute
If you have moved for work purposes, one of the first things that you should do is test out your commute before having to do it on your first day, which can be stressful enough. Take the drive or test the public transportation so that you know exactly what you are doing and how long it will take so that you know what time you will need to leave each day.
Culture
Every region has its own unique cultural identity and discovering this is one of the most exciting aspects of moving to a new area. Take a look to see what is on offer in terms of cultural activities, entertainment, sports, music, film, nightlife, religion, etc. Try to embrace this culture early on as it can be a fantastic way to meet people.
Socializing
Following on from this, it can be difficult moving to a city and leaving people behind even if you are coming over with family or loved ones. Therefore, it is important to make an effort early on to meet new people whether this is introducing yourself to a neighbour or talking to someone at a cultural event. Additionally, the internet has made it easy to meet people so look online for a local meet up groups in the area so that you can build a social circle and make friends.
Embrace Change
It can be a difficult challenge to relocate to an entirely new region, but the best way to approach it is to embrace it. It can be daunting to venture out and meet people but being optimistic and embracing change can make it much easier. It is perfectly natural to feel homesick and to want to return home to see friends and family but try not to visit until you feel completely happy and settled in your new home.
These are the key aspects to being aware of when relocating to an entirely new place. Whether it is relocating for work or simply a fresh start, this is an exciting time and a landmark moment in your life. It can also be stressful, challenging and daunting to relocate and this is why it is important to be aware of the above as this can help make the transition smooth and help the area to feel like home.