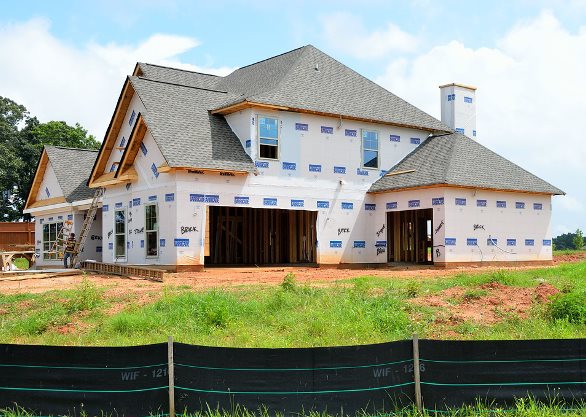 When it comes to buying properties, there are two opposing approaches you can take – purchasing a property that's already fixed up and ready to go or buying a fixer-upper that will require some TLC. Both of these options have their own advantages and disadvantages, which is why we've constructed the following list of pros and cons to help you decide which method to use in your upcoming property purchase.


Pros
First, since you're probably entertaining the idea of buying a property that requires some renovation, we'll start with the pros:
*  Design Control and Flexibility – When a property is missing basic features like appliances, paint, landscaping, and other components that make a residential or commercial structure complete, that gives you the opportunity to customise everything to your liking during the required renovation. You can even expand the building by working with local architects, which you can find by searching for "architect" followed by the name of your city (i.e. - architect Melbourne).

*  Cost Efficiency – When you buy a property that already looks great, it will usually come at a premium price. On the other hand, you can usually find renovation properties at steeply discounted prices compared to the surrounding market, which means there's a lot of headroom there for you to invest in improvements and customisations. Ultimately, this means that you can do a lot more with your money than simply buying a cookie cutter property, and yet come out paying roughly the same in the end due to the discounted purchase price.

*  Ability to Increase Value and Profit – When you buy a property that doesn't need any extra work, you don't inherently have the ability to add value to the property without investing a significant amount. Conversely, when you buy a renovation property, you're almost guaranteed to add value simply by bringing the place up to par.
While there are many more advantages to buying properties in need of renovation, the three listed above sum up the main pros for the most part.


Cons
Although the list of cons is a bit shorter, there are still a few risks and factors you'll want to consider before committing to buying a property that's in need of renovation:
*  Budgeting for Renovation can be Difficult – It's easy to overshoot your budget and wind up spending more than the average price of properties in the surrounding neighbourhood, which is like "taking one step forward and two steps backward."

*  Risk of Overspending in the Wrong Areas – Likewise, you could find yourself investing in cosmetic and comfort features that you personally like but which don't really add significant value to the property.

*  Challenge of Hiring the Right Workers – Finally, if you choose the wrong tradesmen for the job, you could find yourself regretting certain investments that require follow-up work or simply don't live up to your expectations.
Of course, be sure to do further research to become aware of other risks involved in the property renovation investment model, but generally speaking, the caveats listed above are the most commonly encountered.


Opportunity Comes with Risk
Ultimately, every great investment opportunity comes with an inherent amount of risk. However, as long as you start with a very low purchase price and focus on accurate budgeting and proper hiring practices, you should have no problem getting more bang for your buck with a renovation deal versus a ready-made property.