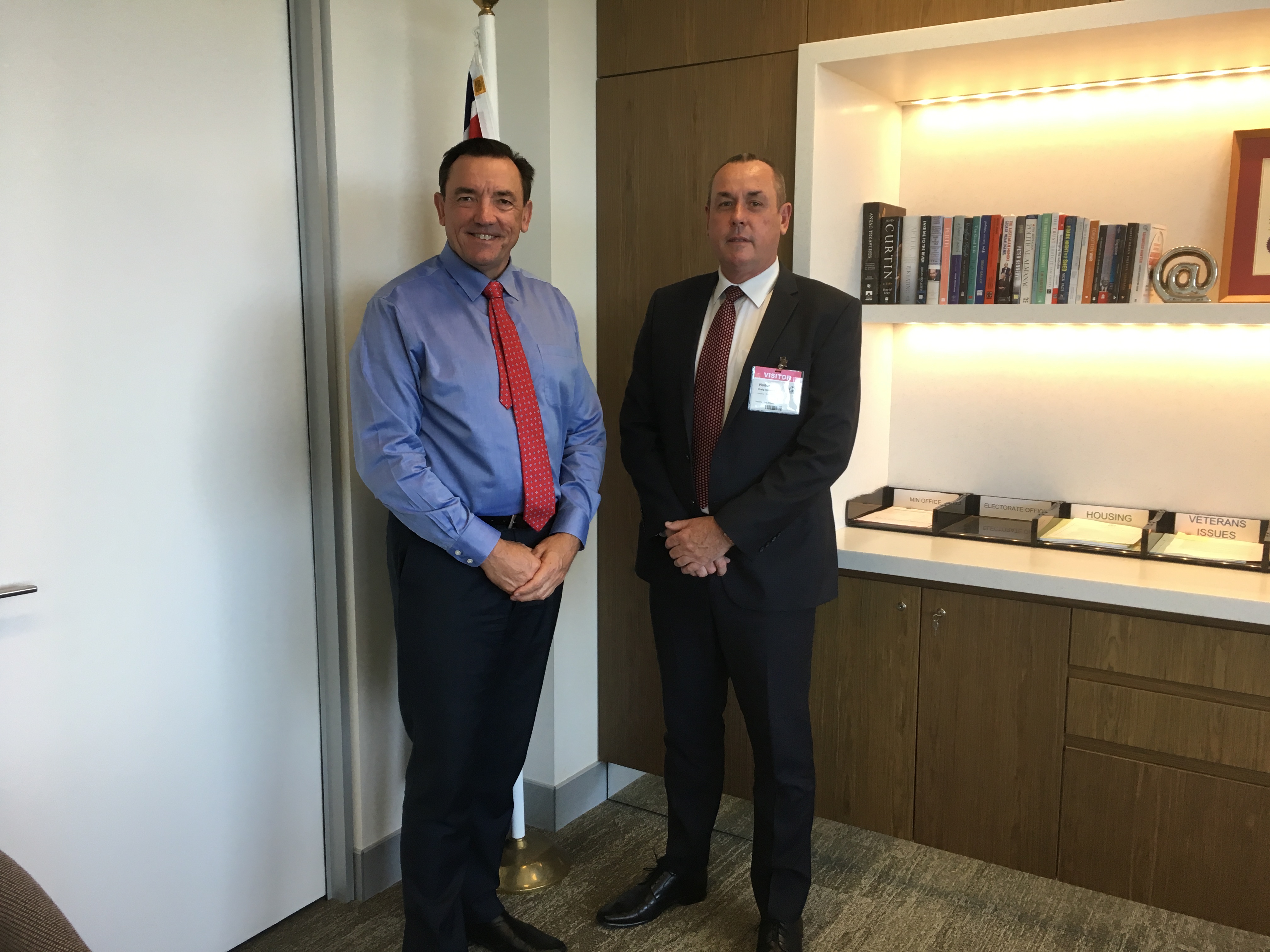 There are calls today for the WA government to get serious about stimulating the struggling housing market, by increasing the first home owners grant and tweaking the Keystart scheme.
Managing director of Gemmill Homes, Craig Gemmill is leading the charge and met with the WA Housing Minister Peter Tinley recently to outline his plan.
Gemmill is pushing for a substantial increase to the first home owners grant provided by the government, which is currently just $10,000.
"Minister Tinley was very receptive to our ideas, and I know the government is trying to balance the books and bring it back to surplus, but I'd love to see the grant raised to $15,000, better yet even $20,000," Mr Gemmill explained.
"The government may be hesitant, but you can actually increase the first home owners grant and it won't have an impact until next year's budget," he said.
"Given the delay in approvals and the set group of people who qualify, it ensures it is a manageable increase for the government."
Also, equally important for Gemmill is the need for changes to the Keystart low deposit home loan, to help spark the sluggish housing market in WA.
While there are signs emerging of the cycle turning back to positive, Gemmill says an injection is needed to get the state's housing market truly firing.
"It is about confidence. We need to instil confidence in the market here in Western Australia. We need to go out with a positive message and encourage buyers to get out there," he said.
"You have to get people buying right now. There are some really good signs coming, but we really have to encourage these first home buyers to take advantage of the low prices and quicker build times."
Gemmill says there are also other options worth exploring that can make life easier for those wanting to use both the First Home Owners grant and Keystart method also.
Cash influx: Increase the First Home Owners grant funding from $10,000 to as much as $20,000 to ensure more people can enter the housing market.
Higher income limits: Keystart only recognises 30 per cent of regular overtime, whereas banks will recognise 80 per cent when assessing a home loan application.
Less Restrictive lending: Currently with Keystart you cannot have more than 10 per cent of your income going to an existing debt, such as car loans. Altering this will allow more people to use the scheme and buy a home.
Increased Accessibility: Recent changes by the government to Keystart has seen couples able to borrow $50,000-$60,000 less than previously. This has impacted first-home buyers also.
Gemmill is also happy to put his own money where his mouth is, with Gemmill Homes set to introduce several initiatives in early 2019 to assist first-home buyers in their entry to the property market.
"This is a time when investors tend to come into the market, given the returns," Gemmill said.
"They start buying up all the cheaper properties given the yields available. We need to ensure that the first home buyers are not shutout and they have a real opportunity to enter the market themselves.
"Through our Goodlife Homes business, we are looking at some packages and incentives that we will roll out in the new year to really ensure that first home buyers coming through can really get some traction in the WA market.
"We would love to see the government lend a hand as well, as it will make a huge difference."
For more information on Gemmill Homes, visit - https://gemmill.com.au/