Written by

Greg Rogers News Company Editor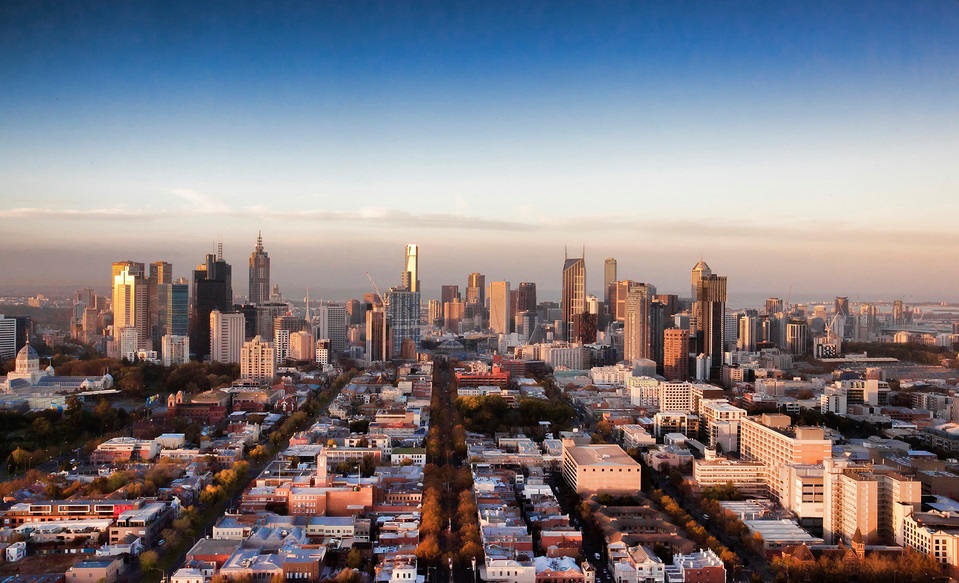 In Melbourne, there are prestige suburbs like Toorak, where buyer demand will always exceed the available supply and so, future sale prices will astonish most property analysts. People with new wealth and those controlling old money, compete with their cheque book for blue chip long term investment opportunities and therefore, anyone looking to own a part of Melbourne's best areas, will always have to meet the market. So, why are members of the "property media" reporting that property sale prices are lower than those of a few years ago?
The Australian economy is made up of different sections of the marketplace. There is the World of senior executives and successful entrepreneurial families where money is plentiful and there is the "real Australia" where salary and wage earners are finding it very difficult to pay every bill on time and to save money to pay for future dreams.
Senior executives and aspirational entrepreneurs can afford whatever is required to buy a home in exclusive suburbs.
The majority of people living and working in city and rural Australia, have a tough life.  For many, their expenditure is greater than their incomes either as singles or as partners. Many Australians simply cannot afford to accumulate a large package of cash for a deposit on a house, stamp duty on the purchase and legal fees. That is why house and land sale prices are falling. It is because demand has decreased.
REIV CEO Gil King spoke of the importance of property to the economy.
"The REIV represents more than 2300 real estate agencies and almost 5000 individual members throughout Victoria. These businesses employ more than 15,000 people in Victoria in a market that handles around $76 billion in transactions totalling 20 per cent of Gross State Product."
"Property has underpinned our economic activity over the past decade – it's really been the equivalent of WA's mining boom - and we need a sound legislative, policy, infrastructure and funding base around that if we want this to continue."
Fewer people are looking to buy ( or can buy ) because property prices rose to unsustainable levels due to taxation policies like negative gearing and
low interest rates
that were maintained by the RBA and the big four banks to stimulate the property market. It is - was in effect a giant Ponzi Scheme.
The economy needed a new wealth generating industry after the mining boom and the construction industry took over. The fuel for the property market's crazy construction explosion was demand for investments by every day suburban folks who were encouraged to buy property. However, policies have changed.
Gil King said.
"Sales volumes are at their lowest levels in six years, with a 35 per cent decrease in the number of house and unit sales comparing the December 2017 quarter to the December 2018 quarter."
"This is clearly a reflection of low confidence in the housing market, as owners are reluctant to sell because they don't believe they will get a good price for their home. This fear isn't necessarily manifested in the REIV's median house price data, which shows that values have remained steady in recent years."
Prices rose too high and people are now adjusting to a whole new range of variables that affect demand.
*  Banks are no longer willing to offer loans to everyday Australians on the same terms as they were a few years ago. They always check income and outgoings now.
*  The Reserve Bank of Australia has taken on the role of a finance industry supervisor to ensure that prudent lending practices are always followed.
*  Wage growth has been very low while the cost of living has grown due to food, fuel and energy price rises.
*  There are two very important elections coming up. The threat of a socialist Greens led Labor Party gaining power in New South Wales and in the federal Parliament is real: people who back and want free enterprise or reward for ambition are fearful.
*  Forced sales are on the increase either as announced mortgagee sales or forced sales by owners who have to take what they can get in a falling market.
Many Australian salary and wage earners who do not own property but want to, are either unwilling to take the risk or are unable to get a loan. Therefore property prices are falling because vendors have fewer potential buyers.
Despite the fears of further price reductions in some areas, there are people who have the capacity to buy an investment property. Some have saved money to create a deposit and some have sold one or more properties and are now looking for more. It is those people who need to be encouraged and assisted to buy. The property industry needs buyers if it is to continue to generate much of the funding for State infrastructure.
REIV CEO Gil King, said,
"Taxation on property represents a significant slice of revenue raised by the State Government; around 47 per cent of Victoria's tax income is derived from property." 
"Fewer sales should be of concern to the Government as it translates to reduced levels of stamp duty and other property taxes which are a major contributor to the budget bottom line." 
"Property is the biggest source of revenue for the Victorian Government with 14 new property taxes introduced in the last three years." 
People looking for investment realestate should take the time to find a buyer's agency that provides information and offers one on one assistance to people looking to buy one or more investment properties in select developments in high demand suburbs close to the CBD of Melbourne.
"It's in this context that the REIV is advocating for a Property Services Commissioner who could take a macroeconomic view of the economy. Given strong commentary around headwinds and reduced confidence in the property market, a Property Services Commissioner would give advice to the government about ways to reduce reliance on property taxes, negative impacts of the Residential Tenancies Act, review planning regulations to bolster residential and commercial developments across Metropolitan Melbourne and give due consideration to reducing the financial burdens on property owners." 
"Victoria must have a competitive property tax regime to encourage investment and jobs and the REIV is in ongoing discussions with the Victorian Government around reducing their reliance on these property taxes, particularly land tax."  Gil King said.
"Land tax and stamp duty are forecast to continue increasing at rates well above CPI. The tax thresholds have not been adjusted since 2008-09 when property prices were much lower." 
"
A more efficient tax system will have positive flow-on effects for our economy; it will make housing more affordable, ensure Victoria attracts foreign investment, unlock productivity, create jobs and provide a fairer revenue base for Government."
"Something has to give: the real estate and property industry is taxed to the hilt, which was tolerated during the 2017 property boom but Victorians are now feeling the pinch in a cooling property market."