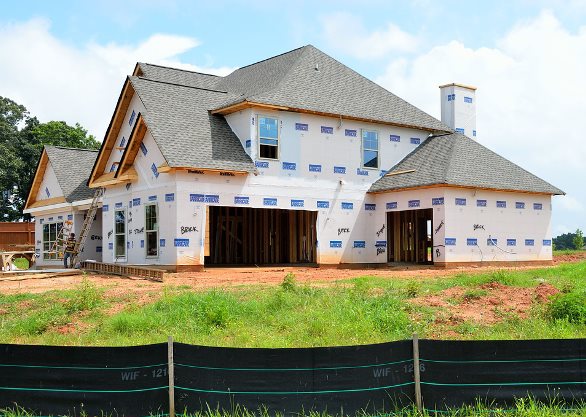 The global real estate industry is one that constantly goes through rises and falls. This is the nature of real estate everywhere. When it comes to investing in property, sometimes the investments that are readily available are not the best options, regardless of how they first appear. Let's look at the facts. A property might be perfect, but the home on it is entirely out of your tastes, unfortunately taking it off the table and prolonging the search. Home designs vary from property to property, and sometimes scouting out the perfect home can take more time than a buyer initially anticipates.
It goes without saying that not every home is going to have the same features. So, taking the time to adequately go over one's options is essential to making smart decisions in real estate investment. Just because the right property is not readily available immediately, does not mean that you should stop looking. Some of the best things in life take time (patience is a virtue, as they say). Of course, if you are having doubts you can always take a step back for a second. But if you just want to lay out the reasons to take the leap, there are three core reasons why investing in real estate is one of the smartest things you can do.
Building your real estate portfolio
Buying into the real estate game is great for evolution on a personal level, but it is also great for expanding one's investment and property portfolios. Real estate is one of the most invaluable, lucrative investments that a person can make in their lifetime, so it pays to check over prospective investments once, twice, even three times over before finalising a decision. Having a good credit rating is great. Having an impressive real estate portfolio is even better, if you stay on top of it and manage your finances and operations well.
Investing in your own future
We have all been in the position of renting before. While there is no sense in denying that having a roof over one's head in any manner is a blessing, there is something somewhat uncomfortable about paying rent to somebody else, and ultimately investing in their future. This is especially true when the alternative us to buy and put that hard-earned money into investing in your future. The underlying power in buying in real estate lies in knowing that your hard-earned dollars are going back into your own pocket (even if it is indirectly).
Renting out to tenants brings in additional income
If the time comes where you want to live elsewhere, you do not always have to sell. One course of reasoning behind avoiding selling is that it is simply not a good time to be a seller in the real estate game at the time. Another reason to hold on to the property is that you genuinely love the space - even if your needs as a homeowner have changed temporarily. Renting out to tenants is a great way to keep the property in your ownership while not necessarily having to live in it yourself. Having tenants in allows for mortgage to be covered, and if the property is yours already (now or down the track), it allows for some nice financial cushioning.